Political Drivers of China's Private Sector Demise
Publication: China Brief Volume: 23 Issue: 16
By: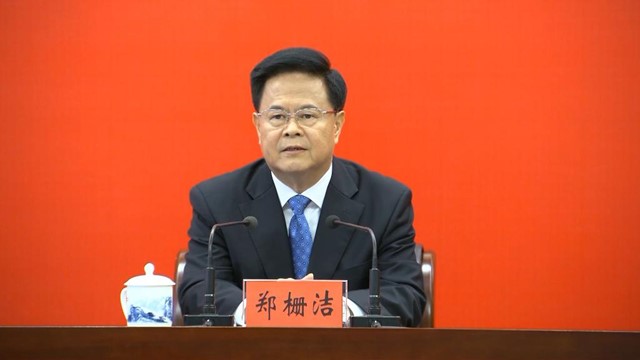 Beijing has recently introduced a blitzkrieg of regulatory measures targeting industries ranging from video games and financial technology to food delivery and education (Tuzhixi, July 27, 2021). The introduction of these regulatory measures has had profound implications on China's economic trajectory. China's tech giants have lost more than a $1 trillion in value — equivalent to the entire economy of the Netherlands — since measures were first imposed (Reuters, June 16, 2023). China's flurry of regulatory activity has also spooked foreign investors: Japan's SoftBank, for example, suffered a $54 billion loss after China's crackdown on Alibaba (Wall Street Journal, November 8, 2021). George Soros has written that "investors in Xi's China face a rude awakening," citing Xi Jinping's "crackdown on private enterprise" (Financial Times, August 30, 2021). Timothy Moe, Goldman Sachs's chief Asia-Pacific equity strategist, has stated that China has "sucked the air out of the room in terms of investor attention and focus" (Financial Times, November 16, 2021). Potential mass unemployment in select sectors is another consequence. Liu Xiaodong, Deputy Director of the China Center for International Economic Exchanges, a Beijing-based think tank, has estimated that a third of jobs in China's once 10-million strong education services industry have been impacted by new regulations (CNBC, August 25, 2021).
What are the political drivers of China's regulatory measures on the private sector, and why has China doubled down on them despite their adverse impact on the economy? This article asserts that there are two principal political drivers to Beijing's regulatory crackdowns. First is Chinese leader Xi Jinping's desire to rein in tech barons and business leaders, potential alternative power players who, over the years, have engaged in what central authorities have perceived as greed and overreach. Second is a desire to de-couple strategic sectors of the Chinese economy from the United States in the context of rapidly deteriorating U.S-China relations. Understanding these drivers enables a clearer understanding of China's recent regulatory crackdowns, which carry implications far beyond the domestic Chinese economy.
Laying the Groundwork
First, it must be noted that the imposition of regulatory measures was not sudden; the groundwork had been laid steadily since 2012. Prior to taking power, Xi delivered a speech emphasizing the importance of bolstering the role of Party organizations in the private sector (Shui5.cn, May 24, 2012). Since then, the Chinese Communist Party (CCP) with Xi at the helm has aggressively scrutinized private firms. In 2017, for example, central authorities extended measures that mandated private companies refer to the CCP in their articles of association; and in 2018, China's securities regulator issued a new corporate governance code stipulating that all listed firms must ensure that their internal guidelines enable a substantial role for the party (PKU Law, September 30, 2018). New regulatory agencies have also been formed to bolster Party control over the private sector. In 2014, Beijing established the Cyberspace Administration of China (CAC), which focuses on data security and consumer protection mandates. This was followed in 2018 by the founding of the State Administration for Market Regulation (SAMR), whose mandate includes enforcing anti-trust legislation and rules meant to facilitate fair competition.
Direct takeovers of private firms by the state have also occurred at greater frequency. Between 2015 and 2018, mixed ownership, in which state-owned entities buy out private firms, increased by 24 percent in China. [1] Beijing has also moved assertively to ensure strict government control over China's burgeoning digital economy. In March 2018, China's State Council issued new measures to bolster government control over digital data used for academic or scientific research. It mandates that private companies turn over data and trade secrets to the PRC's Ministry of Science and Technology (CRS, December 10, 2021). In Tianjin, state authorities have asked Alibaba to transfer cloud services from private servers to government-run tech infrastructure (South China Morning Post, August 28, 2021). China's Personal Information Protection Law (PIPL) has also outlined new regulations governing data collection for private firms NPC, August 20, 2021). Moreover, in September 2020, the General Office of the Central Committee of the CCP issued a directive titled Opinions on Strengthening the United Front Work of the Private Economy in the New Era (Xinhua, September 15, 2021). The directive called for the CCP's United Front Work Department (UFWD) to guide private enterprises and encourage improvement in their "corporate governance structure and to explore the establishment of a modern enterprise system with Chinese characteristics."
Furthermore, the CCP has also instigated a campaign to install Party committees in the headquarters and offices of private sector companies. Between 2015 and 2017, over 180 Chinese companies altered their articles of association to grant the Party an official role in their operations (Made in China Journal, April 18, 2019). By mid-2021, according to the Party's Organization Department, 64 percent of managers at the middle-management level and above in private firms are party organization secretaries; and when it comes to "key internet companies," 76.7 percent of these firms have senior executives serving as party organization secretaries" (Organization Department, June 9, 2021). Moreover, a 2022 paper analyzing registration records for all companies in China showed that "while private owners' share of total registered capital increased by 22 percentage points between 2000 and 2019, almost all of this (19.4 percent) came from the expansion of the state-connected private sector" (NBER, 2021). The paper also shows that of the 1,000 largest "private" firms, 78 percent have direct or indirect links with the state. The Party has also stepped up the number of inspections targeting privately-run entities. Ahead of an inspection of 25 financial institutions by the Central Commission for Discipline Inspection (CCDI) in October 2021, Politburo Standing Committee member Zhao Leji stated that inspectors in charge of the investigation would "thoroughly search for any political deviations" (Sound of Hope, September 27, 2021).
Domestic Political Drivers: Reigning in Alternative Power Players
A primary driver of China's regulatory crackdowns is the desire to rein in alternative power players, namely business leaders and tech barons whom the CCP views as threatening its grip on power. China's private sector, and Chinese entrepreneurs, have always been subject to such suspicion. Outspoken private sector tycoons such as agriculture businessman Sun Dawu (BBC, July 3, 2021), publisher Geng Xiaonan (New York Times, February 8, 2021) and real estate mogul Ren Zhiqiang (New York Times, September 22, 2020) have proven to be headaches Beijing. For instance, Jack Ma, China's most prominent tech entrepreneur, famously said in 2015 that "in the past 20 years, the government was so strong. Now it is getting weak. It's our opportunity; it's our showtime, to see how the market economy, entrepreneurship, can develop real consumption" (Australian Financial Review, July 11, 2019).
Thus, Chinese policy elites have long voiced their mistrust of the private sector. In 2016, Zhu Andong, the Dean of Tsinghua University's School of Marxism, derided the impact of private enterprises and asserted that they have contributed to "the worship of money" and an emerging culture of "extreme individualism." He warned that privatization is a "fatal political problem," stating that the "current influence of capitalist ideology may have started affecting the dominance of socialist ideology" (Beijing Forum, October 7, 2016). Those that dismiss scholars of Marxism at Chinese universities should be reminded that Xi Jinping himself earned a Doctor of Laws in Marxist theory, specifically from Tsinghua's School of Marxism. Courses at the Central Party School, led by professors such as Dong Yawei, emphasize that the Party still lacks sufficient control over the private sector. Dong asserts that "existing Party-building policies and systems in private enterprises are not perfect, which limits communication between the private sector and Party leadership." Therefore, Dong asserts that "the private economy and the Party's leadership will be increasingly separated" unless Party control is somehow bolstered (Communist Party Network, June 5, 2019). It is not just Marxist professors advocating such lines of thinking either. In 2017, Gu Shengzhu, an economist at Wuhan University and a vice-chairperson of the National Committee of the Chinese People's Political Consultative Conference (CPPCC), wrote that it is vital to compel entrepreneurs to "engage with party committees and government departments at all levels" and to "communicate and adhere more to the guiding principle of 'cleansing yourself and taking the right path'" (People.cn, April 1, 2017).
At a time when domestic economic challenges are accumulating, and as China's external security environment becomes increasingly hostile, the CCP has sought to cultivate unquestioned legitimacy at home. Any deviation from the party line, especially on the part of successful Chinese tech and business leaders, is viewed as a threat to that legitimacy. It is worth noting the timing of regulatory actions: moves against platform and internet companies on the grounds of antitrust and data security came at an important juncture, just ahead of the 20th Party Congress. Through imposing business and financial regulations, and having private elites cave to them publicly, Xi and the Party have demonstrated that they are unafraid of prominent business leaders, tech entrepreneurs, and their once-growing influence.
External Political Drivers: Strategic Decoupling from the United States
The imposition of regulatory measures has been motivated in part by a desire to decouple from the United States. Increasing the number of regulations that govern the behavior of private companies and restrict capital flows abroad simultaneously encourages business and tech leaders to adhere to the Party's line and enables Beijing to move towards greater self-sufficiency. Recent tensions with Washington, which have included a damaging trade war and economic sanctions against critical Chinese companies, have further motivated strategic decoupling on Beijing's part. Zhang Xiaojing, an economist at the Chinese Academy of Social Sciences (CASS), has stated that the "United States, which has already climbed to the summit, wants to kick away the ladder" (CASS, February 23, 2021). Zhang Ming, another CASS economist, has claimed that "the Chinese government is not optimistic about the external environment it faces in the near-term" given a United States policy of containment (WSJ, August 12, 2020). President Xi has told state and provincial officials that "for a big country like us, ensuring the supply of primary products is a significant strategic problem" (SCMP, December 13, 2021). Successfully building robust domestic supply chains requires ensuring compliant Chinese enterprises and companies willing to heed or unable to refuse Party requests and demands. This is not easy to do. In consolidating private sector controls and influence, and by embedding Party committees in private companies, Beijing has been able to ensure that no company runs afoul of Chinese export controls on equipment such as drones (Reuters, August 1, 2023), that private sector executives are toeing the Party line, and that private enterprises are making active contributions to Beijing's ultimate goal of self-sufficiency.
The CCP has also been seeking to invigorate domestic stock exchanges through utilizing leverage over private companies to scrutinize those that are seeking foreign IPOs: In July 2021, China's State Council imposed additional rules on companies seeking to raise capital from foreign stock exchanges (Xinhua, July 6, 2021); and tech giants such as DiDi have delisted from foreign exchanges (DiDi Global, May 23, 2022). Instead, Chinese companies have been encouraged to list on domestic markets in Hong Kong and Shanghai. However, despite heeding the message, firms are finding it harder to attract foreign capital. One indicator is the Invesco Golden Dragon China Exchange-Traded Fund, based on U.S.-listed shares of Chinese companies. The fund is down nearly 20 percent on three years ago, before the regulations took hold (Invesco, September 7). The problem has been exacerbated by the fallout from 2022's Covid-19 policies and related restrictions, and by the encroachment of national security concerns which have cooled the appetite of many foreign investors. This latter issue has manifested most clearly this year in the Counterespionage Law, (Xinhua, April 27), which will likely increase uncertainty for foreign firms and discourage investment. Similarly, Arm's recent SEC filings adumbrate a laundry list of political risks now associated with doing business in the PRC, which run to "the potential complete loss of control over its pivotal Chinese subsidiary" (SEC, September 5).
Conclusion
Understanding the political drivers of Beijing's increasingly restrictive economic regulations is essential, especially if they result in protracted economic decline. China's government estimates that private industry contributes more than 50 percent of tax revenue, over 60 percent of GDP, above 80 percent of urban employment (Xinhua, June 29, 2022). A regulatory clampdown has mired the main driver of Chinese economic growth since 1978 in uncertainty and jeopardy. It is now clear that policies instigated in 2021 by Xi are having negative effects. In an effort to shore up regime stability and protect strategic industries, Beijing has ironically found itself in a position in which its economy is instead weakened and its strategic sectors hamstrung by external controls from the United States and allied countries. It is unclear how this will play out in the long-term, but what is unambiguous — and has been for a long time — is the policy direction of Xi's government, and its deleterious effect on the private sector.
Notes
[1] Neil Thomas, "Party Committees in the Private Sector: Rising Presence, Moderate Prevalence," MarcoPolo, December 16, 2020, at https://macropolo.org/party-committees-private-sector-china/?rp=e.
[2] Scott Livingston, "The Chinese Communist Party Targets the Private Sector," Center for International and Strategic Studies (CSIS), October 8, 2020 https://www.csis.org/analysis/chinese-communist-party-targets-private-sector