Political Theater or Counterterrorism? Assessing Iran's Capture of Jundallah Leader Abdelmalek Rigi
Publication: Terrorism Monitor Volume: 8 Issue: 13
By: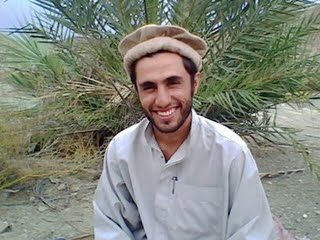 Iranian security forces pulled off a major coup on February 23 by capturing the enigmatic militant leader Abdelmalek Rigi (Press TV [Tehran], February 23; IRNA [Tehran], February 23). The 31-year-old founder and leader of Jundallah (Soldiers of God), an ethnic Baloch nationalist group, is responsible for leading a campaign of violence, criminality, and terrorism in Iran's southeastern province of Sistan-Balochistan since 2003. Rigi and his followers have been a thorn in the side of Iran's security services and, when considered in the context of the myriad domestic and international challenges facing Tehran, a threat to the overall stability of the Islamic Republic. In its self-anointed mission to act as an advocate on behalf of Iran's predominantly Sunni ethnic Baloch minority, Jundallah has targeted Iranian security forces and official symbols of the state. [1] Jundallah's use of beheadings and suicide bombings targeting both the Iranian security services and civilians are reminiscent of attacks executed by radical Sunni Islamists elsewhere in the region and have stoked fears of the spread of violent Sunni extremism in predominately Shi'a Iran (Fars News Agency [Tehran], May 29, 2009).
The precise circumstances behind Rigi's capture remain a mystery. The drama surrounding the event, however, continues to draw attention across Iran as Rigi's downfall plays itself out as political theater. After tracking Rigi's movements in the region for months, infiltrating the organization and even recruiting ranking members such as Rigi's younger brother Abdulhamid as informants, Iranian intelligence officers moved in on the militant leader by forcing his Kyrgyzstan Airways flight to Dubai to land while it was in Iranian airspace (Asia Times [Hong Kong], March 13; Press TV, February 23). [2]
Iranian authorities claim that Rigi's busy travel schedule included trips to the United Arab Emirates, Pakistan, Afghanistan, Central Asia, and Europe over the last few years, trips that allowed him to cement contacts with U.S. and other foreign intelligence officials. Iranian Intelligence Minister Heydar Moslehi claimed that Rigi was present at a U.S. military base in Afghanistan a day before his capture, where he was issued a forged Afghan passport by U.S. authorities. At the time of his capture, Rigi was also reported to be in possession of a forged Pakistani identification card (Press TV, February 23).
Iran believes that the manner in which Rigi was captured vindicates its longstanding claim of Jundallah ties to foreign intelligence services hostile to Iran, particularly the U.S. CIA and other Western and Arab intelligence services which Iran believes are behind a campaign to undermine the Islamic Republic by fomenting internal ethno-sectarian discord (Al-Alam TV [Tehran], February 23).
Rebellion and Control in Iranian Balochistan
Based on the group's early rhetoric and discourse, Jundallah emerged as a defender of the rights of Iran's ethnic Baloch minority that inhabits the impoverished and desolate province of Sistan-Balochistan. With accurate population figures difficult to come by, ethnic Baloch in Iran are estimated to number anywhere between two and four million and are among Iran's poorest and most underserved communities. In addition to their status as an ethnic and linguistic minority amid Iran's intricate mosaic of distinct cultures and identities, the Baloch, as a predominantly Sunni Muslim community, also feel stigmatized in Iranian society in light of their faith. Ethnic Baloch tend to see themselves as the targets of a calculated campaign of repression by the Persian-dominated Shi'a Islamist regime in Tehran, sentiments often apparent in Jundallah's discourse. Rigi has, however, always refuted allegations that he was a separatist and that Jundallah was a nationalist movement, instead acknowledging his Iranian identity and stating his intent to help his people live better lives as Iranians (Rooz Online, May 14, 2006).
The Iranian Baloch inhabit a busy corridor used by locally-based organized criminal organizations—many of them heavily armed and battle-hardened due to their regular engagements with Iranian and Pakistan security services—to smuggle narcotics, arms, people and other contraband to Pakistan and Afghanistan and back to Iran (see Terrorism Monitor, November 6, 2009). The existence of Iranian Baloch-led organized crime organizations with links to similar groups led by their kin over the border in Pakistani Balochistan has made the region a priority for Iran's security services, whose heavy-handed measures and widespread presence in the province are likely to have exacerbated many of the legitimate and deep-seated grievances already felt by the ethnic Baloch towards the central government.
In His Own Words
Iranian authorities broadcast footage of Abdelmalek Rigi confessing to receiving material, financial, and logistical support from the CIA in return for waging an insurgent campaign against Tehran. According to excerpts from the transcript of Rigi's statement broadcast on Iranian television, Rigi claimed to have met with his alleged American handlers at the U.S. embassy in Islamabad in March 2010 to discuss the prospects for cooperation: "They [the CIA] said they would cooperate with us and would give me military equipment, arms and machines guns. They also promised to give us a base along the border with Afghanistan next to Iran (Press TV, March 25). Rigi also explained his apparent trips to Dubai and Bishkek: "They asked to meet me and we said 'where should we meet you?' and he said in Dubai… They told me that in Kyrgyzstan they have a base called Manas near Bishkek, and that a high-ranking person was coming to meet me and that if such high-ranking people come to the United Arab Emirates, they may be observed by intelligence people…" (Press TV, March 25). Rigi also commented on broader U.S. intentions towards Iran and the region: "The Americans said Iran was going its own way and they said our problem at the present is Iran not al-Qaeda and not the Taliban…". Rigi claims he was then told, "Only I could take care of the operations for them" (Press TV, March 25). Rigi also relayed alleged statements by his CIA handlers about Washington's strategy in dealing with domestic opposition groups in Iran, saying, "One of the CIA officers said that it was too difficult for us [i.e. the U.S.] to attack Iran militarily, but we plan to give aid and support to all anti-Iran groups that have the capability to wage war and create difficulty for the Iranian (Islamic) system" (Press TV, March 25).
Observers following Rigi's capture have noted that there were no obvious signs that Rigi had been coerced or pressured during his videotaped confession, though the possibility exists (Asia Times, March 13). In addition to the evidence provided by Rigi regarding Jundallah's ties to U.S. intelligence, Iranian authorities also allege that Rigi received support from other intelligence services hostile to Iran. According to Intelligence Minister Moslehi, Rigi traveled to Europe to meet with officials from several intelligence services. Moslehi also described alleged meetings with NATO officials in Afghanistan, where an unnamed NATO commander reportedly expressed a "great deal of interest" in supporting a "Greater Balochistan," a Baloch homeland long coveted by Baloch nationalists that would encompass large swaths of Iran, Pakistan, and Afghanistan. In addition to directly implicating the CIA in supporting Jundallah, Moslehi also mentions that the group received support from British and Israeli intelligence (Islamic Republic of Iran News Network [Tehran]; February 23).
Due to Jundallah's Sunni pedigree and occasional use of a virulently anti-Shi'a discourse, Iran often links the group to the intelligence services of Sunni-led Arab regimes who are accused of spreading radical Sunni Islamist ideology in Iran to counter Iranian influence in the region. Following Rigi's capture, Iranian authorities accused him of having joined "the Salafi-Takfiri schools with backing from Arab and Western intelligence services and with official funding from an Arab country" (Al-Alam TV, February 23). While no Arab country is mentioned outright, Iran's regional rival and staunch U.S. ally Saudi Arabia, along with the other pro-U.S. Gulf monarchies, are the most likely candidates, as they are suspected of allowing their territory to be used in meetings between Rigi, the CIA and other intelligence agencies. The curious circumstances behind Rigi's trip to Dubai are a case in point (Al-Ahram Weekly [Cairo], 11-17 March)
Without providing any evidence, Iranian lawmakers have also linked Jundallah to pro-monarchist diaspora opposition groups agitating for the overthrow of the Iranian regime (Vision of the Islamic Republic of Iran, Network 2 [Tehran], February 23). Iran has previously linked Jundallah to an array of radical opposition groups operating in Iran, including groups such as the bizarre, cult-like Mujahedeen-e-Khalq (MeK) (see Terrorism Monitor, January 11, 2008).
Rigi's Capture in Context
In light of the many challenges facing Iran, the significance of Rigi's capture in terms of shoring up security in Sistan-Balochistan and overall domestic political stability cannot be understated. Indeed, Rigi's capture is a major triumph for Iran. The excitement behind Rigi's capture in Iran has even inspired Iranian filmmakers to consider producing a movie to document the event (Asia Times, February 26). Most importantly, Rigi's capture bolsters Tehran's hand during a period when the Islamic Republic continues to be subject to a U.S.-led campaign that threatens to impose harsh economic sanctions as punishment for its nuclear program. Iran also faces periodic threats of outright attack by Israel or the United States.
Clearly, the most important issues underlying Rigi's capture revolve around Iran's allegations of U.S. and other foreign support for Jundallah and the testimony provided by Rigi. While many observers are right to raise questions regarding the veracity of the confession given by Rigi and other members of Jundallah currently in Iranian custody, Rigi's travels to Dubai and other locations raise serious questions about his background and the identity of his benefactors. U.S. support for Jundallah and potentially other domestic insurgent and terrorist groups operating in Iran would serve to counter Iranian influence in Iraq and Afghanistan, as well as pressure Iran on issues related to its nuclear program and other activities deemed harmful to U.S. interests in the greater Middle East.
Yet some of Iran's claims regarding Jundallah's alleged supporters abroad are problematic. Given the highly politicized and sensitive nature of what support for Jundallah would mean, it is unlikely, for instance, that actors such as NATO would be involved, as claimed by Iranian authorities, in supporting U.S.-led efforts to support a violent insurgency and terrorism in Iranian Balochistan.
In a related point that raises questions about the veracity of at least some of Iran's claims of Jundallah's foreign connections, Iran has also implicated Pakistan in supporting Jundallah, despite Pakistan's own difficulty in contending with a far stronger and more violent Baloch nationalist insurgency in its own Balochistan province and the history of Iranian and Pakistani collaboration in crushing ethnic Baloch nationalism – a threat to the territorial integrity and stability of both countries. Significantly, Pakistan has arrested members of Jundallah in Quetta in Pakistani Balochistan and summarily extradited them to Iran for trial (Iran Daily [Tehran], June 15, 2008). Moreover, Iran and Pakistan just signed a landmark agreement to begin construction on a $7.6 billion pipeline deal that will transport Iranian natural gas to Pakistan, a pipeline that will traverse both Iranian and Pakistani Balochistan and have strategic implications for regional economics and energy security (BBC, March 17). Yet in spite of the record of cooperation in suppressing Baloch nationalism and the overall state of friendly relations, Iran summoned Pakistan's ambassador to Tehran to protest what it saw as Islamabad's alleged indifference to Jundallah's presence along the Pakistani side of the porous Iranian-Pakistan frontier following the massive suicide bombing executed by Jundallah on May 28, 2009 targeting worshippers at the Amir al-Momenin mosque in Zahedan, the provincial capital of Sistan-Balochistan (Tehran Times [Tehran], May 31, 2009). By doing so, Iran was trying to deflect attention from the circumstances within its own borders that gave rise to Jundallah, choosing instead to redirect attention outward. In short, Iran has shown that it will implicate its allies, in addition to its enemies, for purposes of political theater and regional advantage.
Conclusion
Many questions have surfaced following Rigi's capture and his subsequent testimony detailing Jundallah's alleged ties with foreign intelligence services, especially the CIA. Serious observers of U.S.-Iranian relations should distinguish between the political theater that ties obscure pro-monarchist groups and the upper echelons of NATO to Jundallah and the very real possibility that foreign intelligence services may in fact be supporting insurgents and terrorist organizations to weaken and destabilize Iran. Rigi's planned trip to Bishkek from Dubai alone should raise serious questions about the nature of his contacts and activities abroad. More details of Rigi's capture will surface in the coming months, but Jundallah's future remains uncertain. Rigi's capture, along with the successful infiltration of the group by Iranian intelligence in recent years, may very well mean its downfall although Iranian Balochistan will remain a center of simmering grievances and criminality.
Notes:
1. In an apparent attempt to refute allegations that it promulgated a radical Sunni Islamist agenda under the guise of Baloch nationalism and to showcase its popular credentials, Jundallah at one point announced that it had changed its name to People's Resistance Movement of Iran (PRIM).
2. Due to the prominent role of members of the Rigi family in Jundallah, the group has often been referred to in Iran as the "Rigi Clan" or "Rigi Group."