Political Violence in Western Kazakhstan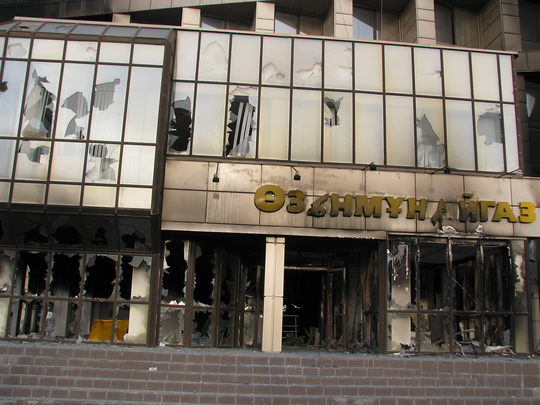 Kazakhstan has experienced an unusual wave of political violence in the oil-rich western part of the country. The deadly clashes between protestors and Kazakhstan's security forces that left 15 dead and 110 injured took place just a month before the parliamentary elections scheduled for January 15, 2012.
Violence erupted in the western Kazakh city of Zhanaozen on December 16, the day the country marked 20 years of independence, leaving 14 dead and over 90 injured, according to official information. The police clashed with a crowd that disrupted the Independence Day celebrations by burning down several buildings, including the mayor's office, the ruling Nur-Otan party quarters, and the offices of the state oil and gas company KazMunaiGas. The rioters wore jackets with the logo of KazMunaiGaz indicating they belonged to the oil workers who have been on strike since May. Many of those who lost their jobs at KazMunaiGaz subsidiary OzenMunaiGaz have protested on the main city square throughout the summer and fall.
Cont…
*To read more, check out the Jamestown Foundation Blog by clicking here.