Posthumous Nemtsov Report Declares 'Putin's War'
Publication: Eurasia Daily Monitor Volume: 12 Issue: 92
By: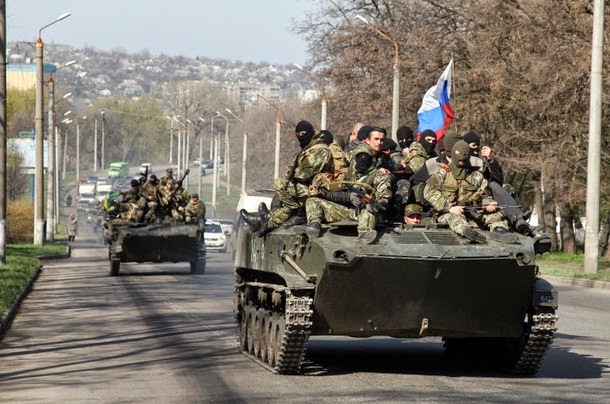 On May 12, friends and supporters of the murdered opposition figure Boris Nemtsov published a report based on his work to uncover Russian military involvement in the war in Ukraine. The Nemtsov report, "Putin. Voina" (Putin. War), offers 64 pages and eleven chapters assessing the conflict, with an initial print run of 2,000. It does not provide convincing evidence to support the allegation that Nemtsov was murdered due to working on this issue. However, its main controversy lies in the fact that it is the first Russian-language report to assess Russian military and security involvement in Ukraine; and it lays the blame firmly on President Vladimir Putin (Putin-itogi.ru, May 12).
Members of the Republican Party of Russia–People's Freedom Party (RPR-Parnas) want the report and Nemtsov's murder firmly linked. The authors of the report claim that it offers evidence of the direct involvement in the Ukraine conflict of Russian military personnel. Ilya Yashin, a member of the bureau of the RPR-Parnas federal political council, said "We insist that investigators should carefully check out the version that Nemtsov was killed because of the work on this report" (Interfax, May 12).
According to members of the RPR-Parnas party, the website hosting the Nemtsov report was the target of hacking activity soon after it became public. "The site on which the report has been placed has been the target of a powerful DDoS [distributed denial of service] attack. We are resolving the issue and will soon restore access," Ilya Yashin commented on Twitter. A presentation on the content of the report was provided on May 12 by Yashin and party co-chairman Mikhail Kasyanov (Interfax, May 12).
"Putin. Voina" makes clear that regular Russian military personnel were not only involved in destabilizing southeastern Ukraine, but actively engaged in military operations, and especially at critical points. Consequently, the Nemtsov report alleges that 150 Russian soldiers died in August 2014 during the battle of Ilovaysk and 70 were killed in fighting in Debaltseve in January–February 2015. Ilya Yashin commented on these findings by noting, "All major military successes by the separatists were ensured by Russian army units." Although knowledge of Russian military involvement in Ukraine has been widespread in recent months, the Kremlin continues to deny any official sanctioning of these events. However, as Yashin explained, major Russian military involvement in southeastern Ukraine came in two phases. The first, in August 2014 secured the separatist counter-offensive and created the conditions that led to Minsk One. Then, in January–February 2015, Russian units spearheaded the capture of Debaltseve, which overlapped the Minsk Two process. Yashin asserted, "A similar situation evolved in January–February 2015, when certain successes by the Ukrainian army were essentially blocked and stopped by massive interference by Russian army units," adding, "Apart from the Russian military, armed mercenaries, whom Russian propaganda presents as volunteers, are actively involved in east Ukraine" (Dozhd TV, May 12).
"Putin. Voina" asserts a number of key findings linked to Russian military operations in Donbas (eastern Ukrainian region encompassing Donetsk and Luhansk provinces), covering soldiers' fatalities as well as the economic cost in terms of supporting the operations and separatists. The report also touches on the political damage to the regime in Moscow. It finds that August 2014 and January–February 2015 were vital stages of the Russian campaign, with the latter resulting in the deaths of 70 military servicemen, including 17 members of the elite airborne forces. The Russian defense ministry has allegedly promised to pay compensation for death and injury, but has not fulfilled such obligations. Relatives have received money through unofficial channels and allegedly signed gag clauses in return (RBK, Putin Voina, May 12).
The report also alleges that in the first ten months of the conflict, Moscow spent 53 billion rubles (over $1 billion) to support "volunteers" and local rebel fighters as well as provide weapons and hardware. Rank-and-file mercenaries fighting in Donbas were paid up to 90,000 rubles ($1,774 dollars), while officers are paid more. Moreover, the Russian budget spent around 80 billion rubles ($1.5 billion dollars) on refugees from Donetsk and Luhansk regions. The sanctions and reciprocal measures undertaken by Moscow resulted in 5.5-percent rise in food prices. Yashin described the situation in Donbas as a "humanitarian disaster," saying that neither Russian nor Ukrainian authorities "are capable of ensuring basic law and order" in these areas (RBK, Putin Voina, May 12).
While many aspects of these findings come as no surprise, Yashin believes the real damage to Russia lies in the political sphere. "Russia has incurred not only economic losses as a result of this war. Russia suffered enormous political damage as a result of the geopolitical gamble unleashed by Putin in eastern Ukraine. The war with Ukraine is an undeclared war. It is a vile cynical war, it is a crime against all of the Russian people. We are paying for it with the lives of our fellow citizens. We are paying for it with an economic crisis and political isolation," he said. "There are no people in the world closer to us than Ukrainians. Without exaggeration, Ukrainians are our brothers. Putin will go down in Russian history as the president who made Russians and Ukrainians foes," he added. In his view, once Putin eventually leaves office Russians and Ukrainians "will have to normalize relations." "The leaders of our country are responsible for the crimes, for the gamble whose victims include Ukrainian citizens as well as our Russian fellow citizens," he said, adding: "The truth is that Putin means crisis and war. Only by joint effort we will be able to stop him" (Dozhd TV, May 12).
The value of the report lies in its open recognition of the participation in the conflict by regular Russian military units. It also fails to describe anything resembling "hybrid warfare" and instead presents an all too familiar insight into forming, establishing and supporting rebel forces and, when needed, directly intervening to use regular combined-arms operations in Donbas. Of course, given the opposition input into the report, it is vulnerable to being challenged on the grounds of its political bias. Questions also persist concerning the sources the report draws upon, for example, the lack of reference to the work of the Union of Soldiers' Mothers. As the train-and-equip program for rebels in Donbas shows no sign of abating, it remains to be seen as to whether the recent round of US and German diplomacy will forestall a third critical Russia-led offensive in Donbas.