Putin's Nuclear Provocations Proliferate
Publication: Eurasia Daily Monitor Volume: 20 Issue: 104
By: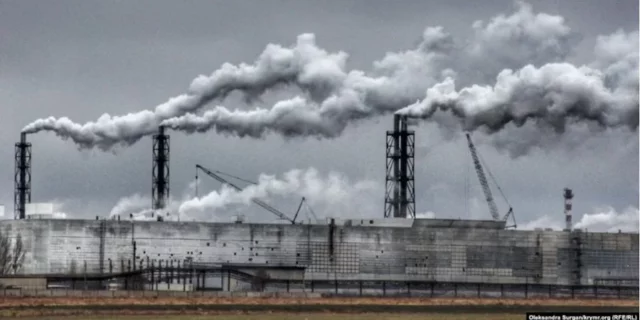 Yevgeny Prigozhin and his Wagner Group's aborted munity in Russia has demonstrated the weakness of the Kremlin in controlling the situation inside the country, which, as shown by the so-called "march for justice," can rapidly deteriorate in a matter of hours. While moving toward Moscow on June 24, the Wagnerites came dangerously close to facilities housing nuclear weapons in Borisoglebsk in Voronezh region, known as "375 Object C" (Unian, June 24). Additionally, following the deal brokered with Prigozhin by Belarusian President Alyaksandr Lukashenka, rumors began to circulate that, with Wagner ostensibly relocating to Belarus, it may be tasked with protecting the storage facilities for Russian tactical nukes; these warehouses are scheduled to be finished by July 7 or 8 (Current Times TV, June 16). However, in a public address on June 27, Lukashenka declared, "Wagner will not guard any nuclear weapons," adding that "Russians and Belarusians guard them" and Russian specialists will take responsibility for maintaining the nukes (Meduza; Belta, June 27).
Earlier, on June 13, the honorary chairman of the Russian Presidium of the Council on Foreign and Defense Policy, Sergey Karaganov, published an article titled "A Difficult but Necessary Decision. The Use of Nuclear Weapons Can Save Humanity From a Global Catastrophe," in which he argued for the necessity of using nuclear weapons against Ukraine's Western donors.
In the article, Karaganov asserted, "The United States has turned Ukraine into a shock fist in order to use it to tie the hands of Russia, the military-political core of the non-Western world liberated from the shackles of neo-colonialism. Ideally, the Americans would like, of course, to simply blow up our country, thereby drastically weakening the rising alternative superpower, China." He further advocated, "We must force the West to give up trying to turn back history, give up its attempts at global dominance and force it to take care of itself, digesting its current multi-level crisis. Roughly speaking, it is necessary that the West simply 'fall away' [отвалить] and not prevent Russia and the world from moving forward. We will have to restore the credibility of nuclear deterrence by lowering the unacceptably high threshold for the use of nuclear weapons, prudently but quickly moving up the deterrence-escalation ladder" (Globalaffairs.ru, June 13).
On June 20, United States President Joe Biden claimed for the first time that the threat of Russian President Vladimir Putin using tactical nuclear weapons is "real" (Ukrainska Pravda, June 20).
Besides the direct use of nuclear weapons, Moscow could implement other indirect scenarios to trigger a nuclear disaster. On June 16, Ukrainian President Volodymyr Zelenskyy stated that, after the destruction of the Kakhovka Hydroelectric Power Plant (HPP), the next target of the Russian occupation forces will be the Zaporizhzhia Nuclear Power Plant (ZNPP), which is the largest nuclear power plant in Europe. According to Zelenskyy, as with the Kakhovka dam, Russian forces hope to foment instability to put pressure on Ukraine with demands that the "conflict" be stopped (Hromadske.ua, June 16).
Shortly after, Chief of the Main Directorate of Intelligence of the Ukrainian Ministry of Defense Kyrylo Budanov confirmed that the Russian military had additionally mined the coolers of the nuclear reactors at the ZNPP and, if these are blown up, it will likely cause a serious nuclear fallout. Budanov added that, by destroying the Kakhovka dam, the Russians have disrupted the necessary access to water for theses coolers, which poses a direct threat of a potential explosion in and of itself (Vikna.tv, June 20).
Seven months before the attack on the Kakhovka HPP, which has been under Russian control since March 2022, some Moscow propagandists openly called for blowing up the dam in an effort to seriously obstruct any chance for a Ukrainian riverine operation across the Dnipro. Months earlier, Zelenskyy directly accused the Kremlin of preparing to blow up the dam and warned that this could lead to a "large-scale catastrophe" (BBC News Russian, October 21, 2022).
In early June 2023, reports began to proliferate that Russian occupation forces in Crimea were planning to mine the Crimean Titan chemical plant in Armyansk. The plant produces titanium dioxide, sulfuric acid and other chemicals used in the manufacture of fertilizers. The governor of Kherson region, Oleksandr Prokudin, warned that the aftermath of a potential explosion at this facility could become "a second Chornobyl" and would affect the residents of Crimea and "at least seven other Ukrainian regions … as well as Turkey" (New Voice of Ukraine, June 27).
Overall, Moscow may resort to the use of nuclear weapons if the Ukrainian counteroffensive makes significant gains and the Russian army is forced to leave large parts of the occupied territories, including Crimea. In such a scenario, Putin may consider the use of nukes in a last-ditch effort to salvage the war (RBK, November 16). Unlike the counteroffensive last year, at the moment, Kyiv is using incremental "probing" tactics in preparation for more full-scale military movements. Over the past two weeks, Ukrainian forces have managed to liberate eight settlements in Zaporizhzhia region, pushing forward more than 1.5 kilometers in the Avdiivka direction and achieving some tactical success around Bakhmut. South of Velyka Novosilka, widely referred to as the "Vremevsky salient," Ukrainians took several settlements including Makarivska and Staromaiorske (Focus.ua, June 19). In total, since the beginning of the counteroffensive, Ukrainian forces have liberated 130-square kilometers of its southern territories, according to Deputy Defense Minister Hanna Malyar (5.ua, June 26).
Additionally, Ukrainian missile and artillery units perform about 1,000 firing missions per day (Ukrainska Pravda, June 21) and recent statistics show that, in the Zaporizhzhia direction alone, Russian forces have lost over 20 tanks, 22 armored fighting vehicles, seven Multiple Launch Rocket Systems and hundreds of troops (Ukr.warspotting.net, accessed June 26).
For now, Kyiv has yet to commit the full potential of its heavily armed assault brigades. Most members of these units have been trained by North Atlantic Treaty Organization countries and have been equipped with modern Western weaponry, including US Abrams, UK Challenger-2 and German Leopard tanks. Additionally, Stryker and Bradley infantry fighting vehicles and HIMARS batteries have been assigned to these forces (RBK, May 25).
Thus, the stakes are mounting for Putin, who recently claimed that, soon, the Russian "Sarmat" strategic missile system, designed to carry out nuclear strikes on targets thousands of miles away, will be ready for combat duty. Furthermore, it was announced that about half the units of the Strategic Missile Forces have been equipped with "Yars" intercontinental ballistic missile complexes to maintain the "global balance of power" (Kremlin.ru, June 21).
In truth, the recent developments of destabilization and unrest within Russia may provoke Putin to move even faster up the nuclear "deterrence-escalation ladder" mentioned by Karaganov. Therefore, it is imperative that the West continue to be united and decisive in its long-term assistance to Ukraine, as its forces continue liberating territory regardless of the Kremlin's nuclear blackmail.