The Resurgence of al-Shabaab
Publication: Terrorism Monitor Volume: 16 Issue: 3
By: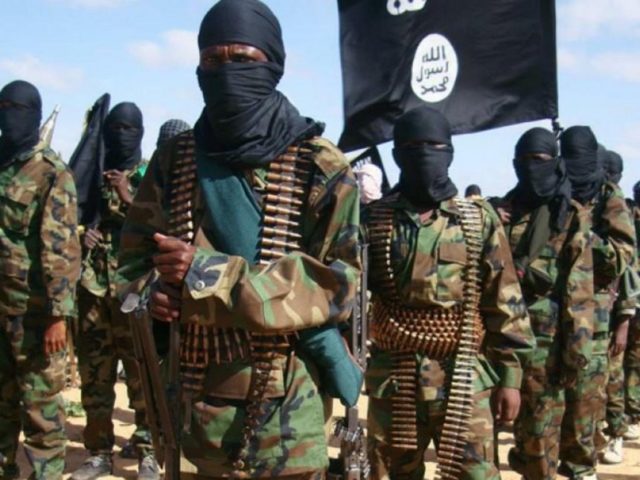 As al-Shabaab continues to lose leaders to U.S. airstrikes and territory to troops with the African Union Mission in Somalia (AMISOM), analysts have contemplated the possible defeat of the Somalia-based militant group. Indeed, Somali President Mohammed Abdullahi Farmajo stressed this possibility at a conference in London last May, saying that with international support and better military equipment, the terrorist group could be defeated in just two years (Jamhuri News, May 11, 2017).
In October, however, a massive bomb blast in the Somali capital of Mogadishu killed more than 300 people (The Star, October 16, 2017). Meanwhile, the group has carried out a series of smaller attacks, terrorizing civilians and assassinating public figures, in an attempt to undermine the UN-backed government, even as the better armed U.S.-backed AMISOM troops' pound its strongholds.
In neighboring Kenya, the al-Qaeda affiliate has also stepped up its operations, forcing Nairobi to redoubled efforts to tackle militants in the Boni Forest, the thick expanse of coastal forest in Lamu, by the border with Somalia. The resurgence pours cold water on predictions of al-Shabaab's possible defeat, prompting security experts to call for new strategies to combat the militant group (Daily Nation, January 23).
Increase in Attacks
In January, the militants bombed a telecommunications tower in the town of Elwak, in Mandera County, on the Kenyan border. The downing of the tower, owned by Somalia's Hormuud Telcom, disrupted communications within the town and the surrounding area. Local residents said the destruction was intended to cut off communications between local people and the Kenyan and Somalia security forces. The militants reportedly suspected locals were spying for AMISOM troops, who were gathering information and planned to build a medical camp in the area (Daily Nation, January 20).
Ahead of the attack, increased militant activity had been reported in the area. On January 6, the militants destroyed a telecommunications tower belonging to Safaricom, Kenya's leading mobile phone service provider, in Katulo area in Wajir. The militants used Rocket Propelled Grenades (RPGs) to down the tower, before engaging security officers at a facility nearby (The Star, January 7; The Standard,  January 7).
Days earlier, five security officers were killed in the area while on patrol along the Elwak- Katulo Road. In the attack, a lorry belonging to the paramilitary General Service Unit (GSU) was set on fire (Mediamax, January 3).
In December 2017, the militants destroyed an important water well that had been drilled by the Kenyan army in Lafey town, Mandera County, leaving hundreds of resident without water (Kulan Post, January 25).
Resurgence in Boni Forest
In another significant development, analysts fear the militants have regained a foothold in Boni Forest in Kenya. The militants have been building their presence on the Kenyan side of the forest since 2012, according to intelligence sources. It is from these bases they are believed to be executing the current attacks on the Kenyan military, the police and local villagers.
In mid-January, heavily armed militants attacked and briefly occupied Ishakani police station, before fleeing to Somalia (The Standard, January 15). Earlier, the militants had rounded up villagers and forced them into a mosque, where they popularized their ideology. Local people said the militants had informed them that their target was the security agencies, and that civilians would not be harmed.
Terrorist activity in Lamu is being orchestrated by Jaysh al-Ayman, a faction within al-Shabaab named after its top leader Maalim Ayman (a.k.a. Abdiaziz Dobow Ali). Its fighters are largely Kenyans from the coastal region and some international jihadists. Ayman, who is thought to be a Kenyan Somali, founded the group in 2009.
The group began by carrying out small grenade and Improved Explosive Devices (IED) attacks in Kenyan towns and villages in Lamu, and staged its first major attack in June 2015, when nearly 50 heavily armed militants targeted Mpeketoni town, killing 60 people. Since then, the faction has continued to carry out attacks in the Kenyan coastal region (Daily Nation, January 23).
The same year as the Mpeketoni attack, the Kenyan government launched Operation Linda Boni, a multi-security agency operation aimed at countering militants' operation in the forest. More than two years since the launch of the operation, however, militants continue to carry out attacks across the coastal region (The Star, July 12, 2017).
While clashes with the military have resulted in casualties on both sides, the security forces have yet to capture any al-Shabaab fighters or their leaders, raising concerns that local residents may be helping hide the militants and offering them support (Daily Nation, January 23).
Joseph Kanyiri, the Operation Linda Boni commander, made that plain in comments on January 22, accusing local residents of helping fighters avoid capture. The security agencies are also reportedly investigating whether local dispensaries and health centers are treating injured al-Shabaab fighters or providing them with medicine (Intelligence Brief, January 22).
A 'Faceless' Enemy
Although al-Shabaab is weakened militarily, financially and politically in Boni, it has been acting to boost its forces through the conscription and recruitment of locals, including children.
The group is allegedly using women as spies, who gather intelligence even from the security forces (Daily Nation, December 18, 2017). Kenyan security forces deployed to the area complain they are dealing with unknown fifth columnists, unlike Somalia where they can be more certain about the identity of their enemies.
A further development, one that began in mid-2017, has been the aggressive recruitment of child soldiers. Reports in January told of forcible child abductions and of reprisals against communities that refuse to hand their children over to militants (Daily Nation, January 27).
In late September, al-Shabaab commanders ordered elders, teachers in Islamic schools and communities in rural areas to hand over hundreds of young children or face attack. The groups have also warned parents against sending their children to secular schools, demanding they attend Islamic ones that the group controls (Somali Press Online, April 21, 2017).
In the past decade, al-Shabaab has recruited thousands of children for indoctrination and as frontline fighters (KassFM, January 15). Since 2015, the group has opened large Islamic schools teaching its own curriculum in areas under its control, strengthening indoctrination and facilitating recruitment.
Potential for Larger Attack
Reports last year that al-Shabaab was on the back foot, while pleasing government officials and Somalia's international backers, appear to have been premature. Forecasts of the group's defeat may need to be tempered by the fact it has proven its resilience time and again.
Kenyan analysts warn that the increased rate of small attacks in Lamu may be an attempt to divert the attention of security forces from Somalia, where the militants have been forced out of their bases and need time to regroup. They warn too that this increase maybe intended as a diversion while the militants plan a potentially much larger attack (The Standard, January 15).