RUSSIA 2007: FREE EXPRESSION FURTHER RESTRICTED WHILE PUNITIVE PSYCHIATRY RETURNED
Publication: Eurasia Daily Monitor Volume: 5 Issue: 47
By: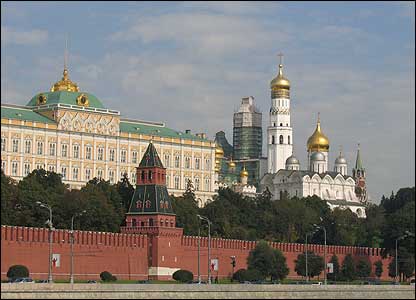 The U.S. State Department has released its annual report on human rights practices worldwide, "Country Reports on Human Rights Practices for 2007." While State's annual human rights reports of recent years have generally been critical of the Russian government, this latest report is perhaps the most critical yet.
The State Department report says, among other things, that the pro-Kremlin United Russia party received a constitutional majority in the December 2007 State Duma elections "which, according to international observers, were not fair and failed to meet many Organization for Security and Cooperation in Europe (OSCE) and Council of Europe standards for democratic elections." Those elections, the report states, "were marked by problems during the campaign period and on election day, which included abuse of administrative resources, media bias in favor of United Russia and President [Vladimir] Putin, harassment of opposition parties, lack of equal opportunity for opposition in registering and conducting campaigns, and ballot fraud."
According to the State Department, Russian security forces in 2007 "engaged in killings, torture, abuse, violence, and other brutal or humiliating treatment, often with impunity." Meanwhile, government pressure "continued to weaken freedom of expression and media independence, particularly of the major television networks" with the government restricting media freedom "through direct ownership of media outlets, influencing the owners of major outlets, and harassing and intimidating journalists into practicing self-censorship."
The State Department report also accuses the Russian government of using the law on extremism to limit freedom of expression and association and local governments of trying to limit freedom of assembly, adding, "police sometimes used violence to prevent groups from engaging in peaceful protest." The Russian government in 2007 also "restricted the activities of some nongovernmental organizations (NGOs), through selective application of the NGO and other laws, tax auditing, and regulations that increased the administrative burden," the State Department report says, adding that authorities "exhibited hostility toward, and sometimes harassed, NGOs involved in human rights monitoring."
In terms of specific cases, the State Department says there were no "confirmed reports" that Russia's government or its agents committed politically motivated killings, but adds that "numerous disappearances in Chechnya and elsewhere in the North Caucasus, with the presumption of death, raised concern that federal and local forces continued to engage in unlawful killings as reported in previous years." In addition, the State Department cites the case of Yuri Chervochkin, the 22-year-old activist with the outlawed National Bolshevik Party (NBP) who was beaten into a coma by unknown attackers in November 2007 and died the following month without having regained consciousness. Chervochkin, who participated in the so-called Dissenters' Marches organized by the "Other Russia" opposition coalition and was arrested at least twice for political activities, was, according to the State Department, "reportedly warned by the authorities not to participate in a dissenters' march planned for November 24 in Moscow, and other NBP members claimed he was killed by government security forces."
Citing the Russian Research Center for Human Rights, the State Department report says there were "a limited number of cases" reported in which psychiatry was used against "those dissatisfied with the authorities." It cites the case of opposition activist Larissa Arap, who was involuntarily confined to a psychiatric hospital in Apatity, south of Murmansk, for more than a month and a half last summer apparently in revenge for an article she wrote criticizing the maltreatment of children at the same psychiatric hospital where she herself was subsequently detained.
The State Department report cites three other apparent cases of punitive psychiatry. In August 2007, a Novosibirsk regional court ruled that NBP member Nikolai Baluyev, who was accused of conspiring to commit a terrorist act and of keeping a weapon, should undergo psychiatric treatment. On November 23, 2007, one day before a planned demonstration by Other Russia, an activist with the movement, Artem Basyrov, was involuntarily hospitalized in a Mari El Republic psychiatric hospital. He was released in late December. Also in December, a court ordered the release of Andrei Novikov, a reporter for the Chechenpress website who had spent ten months in a Yaroslavl psychiatric prison after being convicted in December 2006 on charges of sedition and inciting violence and committed to the psychiatric facility in February 2007.
The use of punitive psychiatry apparently continues: Other Russia reported on February 28 that Roman Nikolaichik, a lawyer in the city of Tver who belongs to both the ARES monarchist movement and the Other Russia coalition, had been released from a mental hospital in which he was involuntarily incarcerated at the beginning of the month (see EDM, February 13). After his release, Nikolaichik said he was still under surveillance and had also been forced to retire "of his own free will" from the local government office where he had been employed prior to his hospitalization. According to Other Russia, Nikolaichik was placed in solitary confinement during part of his stay in the mental hospital (TheOtherRussia.org, February 28).