Russia Braces for the Next Wave in the Economic Crisis
Publication: Eurasia Daily Monitor Volume: 6 Issue: 101
By: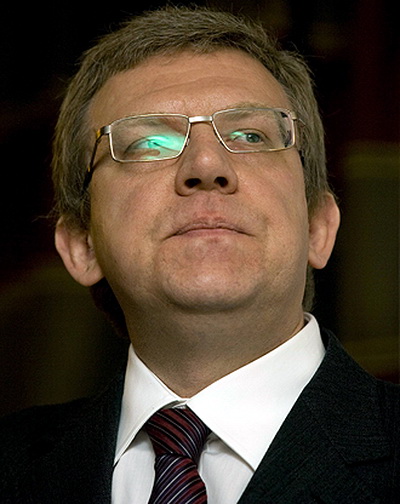 On May 25, the Russian President Dmitry Medvedev presented his budget address during a Kremlin meeting with cabinet members and parliamentary chairmen. "In 2009, unfortunately, we expect a sharper fall in GDP than we had thought," Medvedev said. "The global economic crisis is far from nearing an end." Medvedev warned that the Russian economy will perform worse than previously expected by the government and that the country will have to reduce its spending for the first time in several years. Medvedev also said that he anticipated a budget deficit of no less than 7 percent of GDP (www.newsru.com, May 25).
Following Medvedev's sobering report, the Finance Minister Alexei Kudrin told reporters that the Russian Reserve Fund will most likely be exhausted next year, if the country even runs a 5 percent budget deficit. However, he suggested that with oil prices at more than $50 per barrel and low budget deficits, the fund might also be replenished by 2011.
Nonetheless, Medvedev remains upbeat concerning the currency. On May 23, he confirmed that Russia is not giving up its idea of turning the ruble into a world reserve currency (Izvestiya, May 18). However, "The danger for Russia is a stronger ruble, not a weaker one," according to the chief strategist at the Moscow-based investment bank Renaissance Capital Roland Nash (www.bloomberg.com, May 21). Nash believes that "The ruble's 15 percent rebound against the dollar since January is eroding the competitiveness of the non-energy businesses in Russia and risks pushing the country back into a boom-bust cycle. A weaker ruble helps the non-oil economy and a stronger ruble definitely hurts them."
However, the western media, which has been painting an overly rosy picture of Russia's economic performance which differs from the gloomy assessment portrayed by Kudrin and Medvedev admits that the situation in Russia is becoming worse. For example, the Wall Street Journal wrote on May 19 that "oil prices are surging, the ruble is up and Russian stocks have taken off. But even the good news has economists worried." Indeed, better oil prices or the rising ruble and stocks provide insufficient grounds for optimism. A short-lived slowing of the industrial decline at the beginning of April raised hopes amongst economists. However, this soon gave way to a more realistic assessment. Russian industrial production dropped by 16.9 percent in April – even worse than it did in January. The Economy Minister Elvira Nabiullina said in an interview May 19 that she expected the economy to contract by as much as 8 percent this year (www.bloomberg.com, May 21).
The ruble has rallied from its 35 percent devaluation against the dollar in the six months to January 31 as oil prices gained 39 percent and the central bank pledged to prevent any further depreciation. Nash said that a stronger ruble made local products less competitive against imported goods, and also increased their ruble-denominated production costs (www.bloomberg.com, May 21).
Renaissance Capital predicted in March that the currency will reach 29 rubles to the dollar by the end of 2009. Meanwhile, Russian economic analysts expect further crashes. "Thus far, the domestic factors in market support have failed to work, while external factors like surging oil prices or the rising demand for venture assets cannot be viewed as stable," explained Olga Belenykaya, the deputy head of the Sovlink Investment Group analytical department. For that matter, a new crash cannot be ruled out at all, but it is impossible to forecast whether it will hit in September, or by the end of the year. Belenykaya believes that a strong ruble and weak dollar is most likely only a temporary occurrence. "Even though there is limited scope to strengthen the ruble, the Russian economy is not ready for a strong ruble," she argued (www.lenta.ru, May 12).
Other experts believe that there is a strong possibility of the Russian economy falling by 25 percent in terms of industrial production and by 40 percent against the dollar (Nezavisimaya Gazeta, May 18). One senior official in a major state-run Russian bank told Jamestown that working in the country is like riding a roller coaster: "Oil goes up for three days running, they are all enthused: then oil prices fall and they are all depressed. Consequently, we are bracing for the worst, cutting the costs and preparing to lay off workers."
Meanwhile, the Russian economy ministry expects industrial production to dwindle by 9.3 to 11 percent in 2010. Exports from Russia will also decline by $6.8 billion this year, and $7.5 billion next year, as the real average wage in Russia drops by 7.5 percent in 2009, and 1.5 to 2 percent in 2010 (Izvestiya, May 18).