RUSSIA HIGHLIGHTS CENTRAL ASIAN AGENDA AT G-8 SUMMIT
Publication: Eurasia Daily Monitor Volume: 3 Issue: 138
By: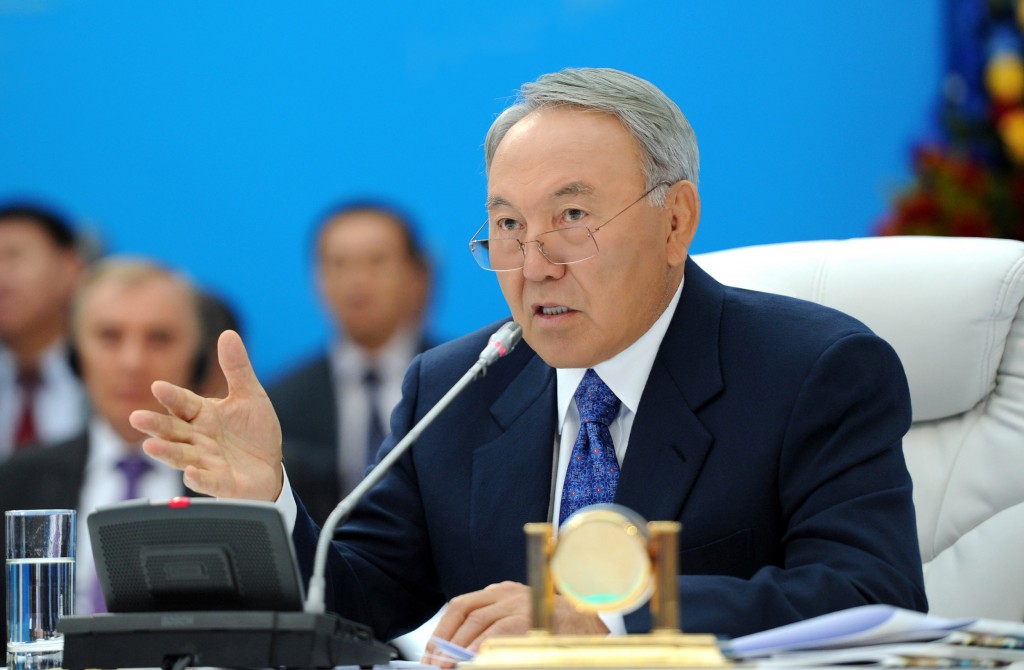 By welcoming Kazakh President Nursultan Nazarbayev, the only post-Soviet leader invited to attend the G-8 summit, Russia emphasized Central Asian energy issues at the meeting in St. Petersburg. At a bilateral meeting during the summit, Russian President Vladimir Putin hailed Nazarbayev's attendance as "useful" (RIA-Novosti, July 17).
Nazarbayev attended the G-8 meeting in his capacity as head of the Council of Commonwealth of Independent States Presidents. On the eve of the summit, Nazarbayev had suggested that the G-8 and the CIS should develop cooperation.
Nazarbayev described the G-8 as a key informal institution of modern politics, providing a focal point for efforts to work out a new world order. In an Itar-Tass interview, Nazarbayev also hailed Russia's agenda for chairing the group as being appropriate for modern realities and challenges. Russia had initiated discussion of global energy security, with an eye toward safeguarding transparency, predictability, and sustainability of energy markets. "These issues are equally important for producers and consumers as well as transit countries," he added.
The G-8 agenda is identical to Astana's development priorities, such as energy and education, Nazarbayev said. He also hailed what he described as the revival of Russia, as well as the partnership between Moscow and Astana. As CIS head, Nazarbayev pledged to develop a dialogue with G-8 members, adding that the CIS is also focusing on global issues (Itar-Tass, July 14).
Astana also viewed the G-8 summit as an opportunity to boost Kazakhstan's international reputation. Kazakh Foreign Minister Kasymzhomart Tokayev hailed Nazarbayev's attendance as a landmark. "Our country is one of the major energy suppliers to international markets, that is why we consider that the Kazakh president's participation in the G-8 work to be obviously useful for implementing our country's long-term development goals," Tokayev told Interfax-Kazakhstan. "Nazarbayev's participation in the summit is to become a landmark event for Kazakhstan, because our president will not only represent the CIS but actually our country," he said (Interfax-Kazakhstan, July 14).