Russia-NATO: No 'Business as Usual'
Publication: Eurasia Daily Monitor Volume: 11 Issue: 138
By: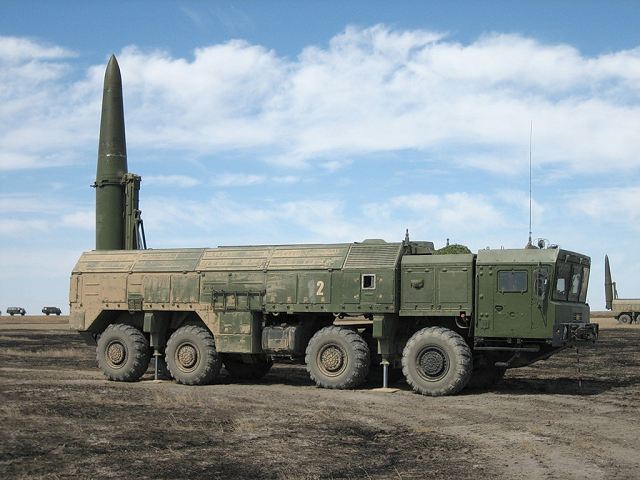 On July 22, President Vladimir Putin addressed the Russian Security Council and effectively declared the demise of cooperation between Russia and the North Atlantic Treaty Organization (NATO). Putin covered issues linked to the crisis in Ukraine, rejected Western allegations of Russia's de facto involvement in the downing of Flight MH17, and then turned to security challenges stemming from NATO. The Russian president alluded to the need to respond to any moves that NATO makes as it seeks to reassure Eastern members by strengthening the alliance's periphery. Putin also made clear that the first casualty of the downturn in Moscow's relations with the North Atlantic Alliance will be missile defense cooperation (kremlin.ru, July 22).
Putin began by saying that the meeting would "consider the fundamental issues of maintaining [Russia's] sovereignty and territorial integrity," though he stressed that "there is no direct military threat to the sovereignty and territorial integrity of this country." However, the existence of sanctions against Russia, and the threat of fresh measures against it, means in his view that "The very notion of state sovereignty is being washed out." He complained that Russia is essentially a victim of foreign soft power, and he castigated the international response to Russian policy in Ukraine—"they present Russia with an ultimatum: either you let us destroy the part of the population that is ethnically, culturally and historically close to Russia, or we introduce sanctions against you. This is a strange logic, and absolutely unacceptable, of course" (kremlin.ru, July 22).
Putin outlined a number of political and economic challenges facing the country and then turned to the thorny question of Russia's relations with NATO. Noting that the Russian Armed Forces remain the ultimate guarantor of Russia's sovereignty, Putin stated: "We will react appropriately and proportionately to the approach of NATO's military infrastructure toward our borders, and we will not fail to notice the expansion of global missile defense systems and increases in the reserves of strategic non-nuclear precision weaponry. We are often told that the ABM [anti-ballistic missile] system is a defense system. But that is not the case. This is an offensive system; it is part of the offensive defense system of the United States on the periphery. Regardless of what our foreign colleagues say, we can clearly see what is actually happening: groups of NATO troops are clearly being reinforced in Eastern European states, including in the Black and Baltic seas. And the scale and intensity of operational and combat training is growing." Russia must react, Putin asserted, though he did not ponder his own role in bringing about this new situation, concluding that "it is imperative to implement all planned measures to strengthen our nation's defense capacity fully and on schedule, including, of course, in Crimea and Sevastopol, where essentially we need to fully recreate the military infrastructure" (kremlin.ru, July 22).
In tone and style, there was little substantially new in Putin's comments. However, Putin's underlying theme is that the relationship between Russia and NATO lies in ruins, and that Moscow must now act accordingly. Putin's preferred response includes abandoning any effort to cooperate on missile defense as well as undermining NATO's moves to reassure allies. Linked to this is the plan to boost Russian military infrastructure in annexed Crimea and, more broadly, elsewhere in the country (kremlin.ru, July 22).
An important feature of Moscow's response to NATO military activity in Eastern Europe and the Baltic States will be the Iskander-M tactical ballistic missile system. Russian military experts view the Iskander-M as an adequate response to NATO's initiatives, and this will most likely involve additional deployments of the system close to Russia's western borders and in Kaliningrad, from which the Szczecin military base in northwestern Poland would be within easy reach. On July 8, a "brigade complement" of Iskander-Ms was accepted into service in the Western Military District (MD). The acting commander of the Western MD, Lieutenant-General Viktor Astapov, said, "With the acceptance of the Iskander-M, we can now destroy targets across an area seven times bigger, so that significantly boosts our combat effectiveness and defense capabilities." The personnel of the brigade's three batteries are currently undergoing training and are scheduled to stage live-fire exercises on September 23–25, while additional infrastructure is being built, connected to the basing of the new Iskander-Ms (Livejournal, July 19).
Sergei Oznobischev, the director of the Institute for Strategic Assessments, recently analyzed the possible preliminary impact of the deterioration of Russia-NATO relations. His conclusions, unsurprisingly, mirror Putin's main themes. Seeing increased NATO activity in the Baltic States and Eastern Europe in the future as highly likely, Oznobischev believes that any prospect of discussing the issue of tactical nuclear weapons reductions in Europe, including those weapons held by Russia west of the Urals, are simply impossible to imagine. However, the author also considers the prospects for missile defense cooperation to be equally unrealistic. Not that such cooperation was in the cards, since Moscow had long been holding out for a legal guarantee that missile defense would never be used to undermine Russian security. The author acknowledges that few Western experts would concede Moscow's viewpoint that missile defense represents a potential threat to Russia, but he also now sees no political will to facilitate such cooperation in the future (Voyenno Promyshlennyy Kuryer, July 23).
Russian publications supportive of Putin's tough stance over Ukraine are plentiful, while his popularity among the Russian populace is at an all-time high (Nezavisimoye Voyennoye Obozreniye, July 25). Indeed, some Russian defense analysts argue that Putin is reaping high rewards for the tough line he has taken on Syria, Ukraine and other international issues on which he opposes the West. Konstantin Makienko, the deputy director of the Moscow-based Center for Strategies and Technologies (CAST), argues that it is precisely the appeal of Putin's unyielding foreign policy that helps to ensure Russia remains the second leading arms exporter in the world, behind the US. He reasons that Russian arms sales are unaffected due to international respect for Russia's stance on a range of issues (Voyenno Promyshlennyy Kuryer, July 21).
Putin's remarks to the Security Council are therefore important. Far from showing any interest in seeking to compromise with the international community on Ukraine, he recognizes the low-point in relations with NATO. Consequently, he displays growing strategic interest in countering the transatlantic Alliance's next moves.