Russia Seeks Refinery Sector Modernization
Publication: Eurasia Daily Monitor Volume: 8 Issue: 151
By: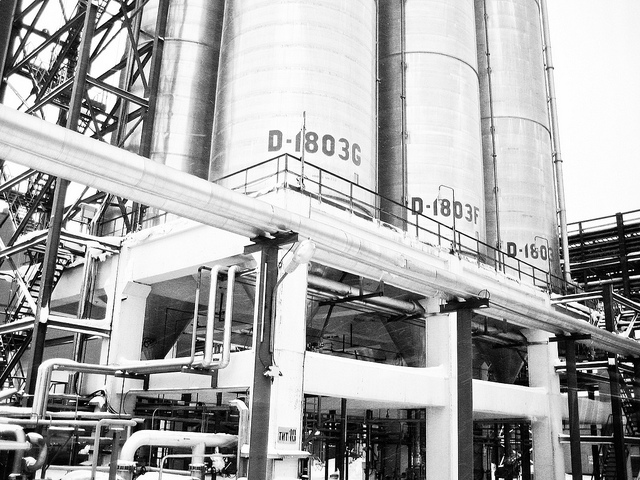 The Russian authorities have repeatedly pledged to modernize the country's oil sector, including its refinery facilities. However, many Russian oil companies appear reluctant to increase investment in the modernization of the refinery sector. Instead, Russian oil producers have been building small refinery outlets, despite governmental criticism. On July 20, the Russian technical oversight agency Rostechnadzor said that nearly 90 percent of the country's mini-refineries do not have emergency and fire-extinguishing equipment. This conclusion was reached following an audit of the 259 mini-refineries in Russia's 53 regions. Most of these refineries have capacities of below 100,000 tons per year (Interfax, July 20).
The Russian regulator also accused oil companies of being slow to deliver on their modernization pledges. Russian oil companies carry out maintenance of their refineries without any purchases of new equipment, Rostechnadzor head Nikolai Kutyin announced on July 8. As a result, the refineries have failed to be modernized, he said (Interfax, July 8).
Not surprisingly, the authorities lashed out at these companies for failing to invest in new refineries. On July 8, Prime Minister Vladimir Putin said that Russian oil companies were granted incentives aimed at developing the refinery sector, but failed to deliver on their investment promises. Instead of modernizing their main production facilities, oil companies were building mini-plants or "samovar" refineries, he said (Interfax, July 8).
Relations between the government and the oil companies have been strained recently because earlier in 2011 some Russian regions experienced gasoline shortages. In May-June, the government was forced to increase export tariffs levied on oil products in order to encourage domestic sales. The authorities also sent domestic oil tycoons a clear reminder about their responsibilities. Russian oil companies must be responsible for supplying the domestic market, estimated at some 90 million tons of oil products per year, Putin said. Fuel supply interruptions and price hikes must not adversely affect economic growth, he said. Fuel shortages are "nonsense" for Russia, it must not happen, Putin said (Interfax, July 8).
Russian energy strategy through 2030, adopted by the government in August 2009, envisaged the continued increase in the country's oil production. According to the blueprint, by 2030 Russia would produce 530 million tons to 535 million tons of oil annually by 2030, or up by 8.6 percent to 9.7 percent from 2008, including exporting 329 million tons. As the government moved to realize these high oil output estimates, Russian oil companies were also told to invest in the development of refinery infrastructure.
However, government officials conceded that their calls to invest in refineries fell on deaf ears. In 2010, Russian oil companies paid some $8 billion in dividends, while they failed to disburse $2 billion to finance their refinery modernization programs in 2008-2010, Putin said (Interfax, July 8).
The Kremlin has repeatedly urged oil tycoons to act in accordance with the governmental strategy. In October 2010, Putin told Russian oil companies to invest in the development of their production facilities. He also warned that obsolete oil refineries would not be allowed to be connected to oil pipelines, and said Russian oil companies would be required to sell no less than 15 percent of oil products using exchange trading in order to make price-setting more transparent. The authorities also expressed concern that high oil product prices adversely affected the country's economy. In May and June 2011, the Russian Anti-Monopoly Service (FAS) repeatedly told Russia's major oil companies to cut oil product prices or face anti-trust investigations. On July 19, the state-run Rosneft issued a warning that lower oil product prices, suggested by the FAS, may entail domestic shortages (Interfax, July 19).
In October 2010, Russia opened a major petrochemical production facility, the first new plant for decades. On October 26, 2010 Russian President Dmitry Medvedev inaugurated the first stage of a petrochemical complex in Nizhnekamsk. The 7 million tons per year refinery was the first major new oil processing facility built in Russia in more than two decades. Russia's Tatneft oil company spent 170 billion rubles ($6.1 billion) to finance the construction of its Nizhnekamsk project.
However, other oil companies only offered verbal promises to invest in new refineries. The state-run Rosneft pledged to invest 600 billion rubles ($21.5 billion) to modernize its refineries in 2008-2015. The company's modernization program includes plans to build 30 new production facilities, and upgrade 20 existing units. Gazprom's subsidiary Gazpromneft promised to invest around 350 billion rubles ($12.5 billion) to upgrade its refineries by 2018, including 64.5 billion rubles ($2.3 billion) in 2007-2011, 98.7 billion rubles ($3.5 billion) in 2012-2013, and 183 billion rubles ($6.6 billion) in 2014-2018 (Interfax, July 8).
Some Russian officials seemed to accept these promises. Russian oil companies are expected to invest 570 billion rubles ($20.4 billion) in refinery equipment by 2015, Energy Minister Sergei Shmatko said on July 8 (Interfax, RIA Novosti, July 8). However, some projects were postponed due to a shortage of funding. On July 21, the authorities of Tomsk region in Western Siberia said earlier plans to build a new refinery near the existing Tomskneftekhim petrochemical plant may be stalled due to a lack of funding. The construction of the new plant was previously expected to start in October 2011 (Interfax, July 21).
Therefore, Russian oil companies appeared to prefer maximizing profits from their aging refinery facilities, inherited from the Soviet era. Despite repeated governmental suggestions, oil tycoons continue their unsustainable profiteering tactics.