RUSSIA SEES EASTERN PIPELINE AS A "MAJOR VICTORY"
Publication: Eurasia Daily Monitor Volume: 5 Issue: 201
By: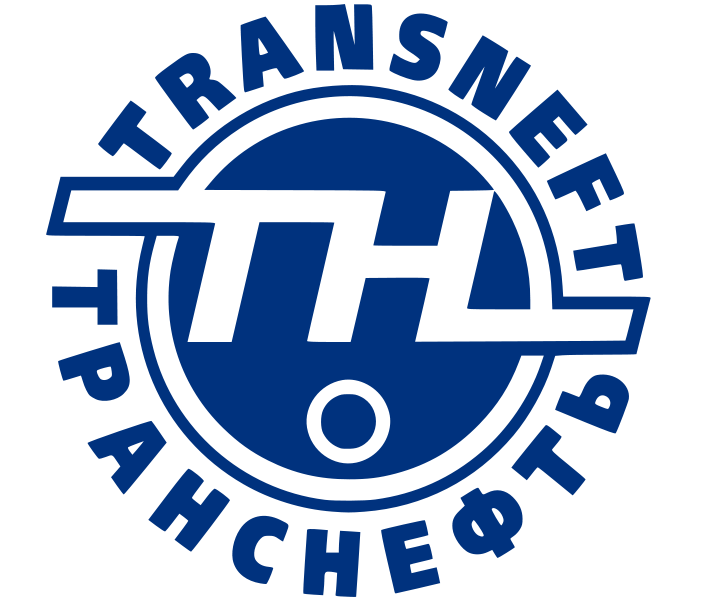 The Kremlin has moved to expedite construction of the Eastern Siberia Pacific Oil Pipeline (ESPO), as a project considered of the utmost importance in terms of the domestic economy and foreign policy considerations.
Russia's pipeline monopoly Transneft inaugurated the 660- mile (1,100-kilometer) completed section of the ESPO in a reverse, westward direction to pump oil from Talakan to Taishet. Deputy Prime Minister Igor Sechin; head of the Sakha-Yakutiya regional administration Vyacheslav Shtyrov; Energy Minister Sergei Shmatko; Transneft head Nikolai Tokarev; and Vladimir Bogdanov, CEO of Surgutneftegaz oil company, which is developing Talakan, all attended the ceremony in Talakan on October 4.
The ESPO's first stage will have a capacity of 30 million tons a year, while the second stage will carry 80 million tons of crude per annum. Sechin reportedly described the pipeline's launch as a "major victory," while Tokarev said that the ESPO would promote faster growth of Russia's Far Eastern regions. Meanwhile, Shmatko said the pipeline would enable Russia to prop up its position on world oil markets (Interfax, ITAR-Tass, RIA-Novosti, October 4)
Transneft plans to finish the construction of the ESPO's first stage, Taishet-Skovorodino, by the end of 2009 and start construction of the ESPO's second stage, Skovorodino-Kazmino, in December 2009. In June 2008 Russian President Dmitry Medvedev ordered Transneft to launch the ESPO without delay. During his Far Eastern tour in February 2008, Medvedev was told that the ESPO was behind the schedule, and Medvedev strongly denounced the delays as "miserable."
The talk of the ESPO delays first surfaced in November 2007, when Transneft suggested postponing the launch of the ESPO's first stage. Cost estimates of the project also went up from $11.2 billion to $12.5 billion. Transneft argued that the delay was caused by difficult terrain and harsh weather conditions.
There have also been concerns that Eastern Siberia may not have enough oil to fill the ESPO. In order to fill the capacity, Eastern Siberia will have to produce more than 50 million tons of crude a year by 2020 and sustain production at this level. Russia's state-run Rosneft has promised to supply 25 million tons of crude for the ESPO in 2009 from the Vankor oilfield, while 2 million tons are expected from Rosneft/TNK-BP's Verkhnechonsk field, 2 million tons from Surgutneftegaz's Talakan field, and around one million tons from the Dulismin deposit of Urals Energy.
Despite continuing financial volatility, Russian oil companies have moved to deliver on their pledges to fill the ESPO. On October 7 Surgutneftegaz announced plans to invest 276 billion rubles ($10.5 billion) to develop oil and gas deposits in Eastern Siberia from 2009 through 2014. Notably, the company aims to start production in 2009 at Yakutiya's Alinsky deposit, some 18 miles (30 kilometers) from Talakan. Surgutneftegaz said that it had invested 102 billion rubles ($3.9 billion) to develop the Vitim-Talakan deposit and related infrastructure projects from 2004 to 2008 (Interfax, October 7).
Furthermore, Russian officials indicated the hope that Kazakhstan would use the ESPO too, although Kazakhstan remained noncommittal. On October 7 Kazakh Energy and Mineral Resources Minister Sauat Mynbayev said that Kazakhstan had yet to discuss with Russia any concrete volumes of Kazakh crude to be transported via the ESPO. Kairgeldy Kabyldin, head of Kazakhstan's state-run KazMunayGaz oil giant, also said the company had no concrete plans to use the ESPO (Interfax, October 7).
These statements came in response to an announcement by Russian Energy Minister Sergei Shmatko, who said on October 6 that Kazakhstan's KazTransOil was considering using the ESPO to funnel Kazakh crude to export markets. He also said that Kazakh representatives had attended the ESPO inauguration on October 4. Shmatko added that the ESPO project needed direct financial support from the government (Interfax, RIA-Novosti, October 6).
In the meantime, the prolonged negotiations on the ESPO's pipeline spur to China appear to be inconclusive as Rosneft and the China National Petroleum Corporation (CNPC) remain divided over oil export volumes and prices. Russian and Chinese companies tentatively agreed on the ESPO pipeline spur when then-President Vladimir Putin visited China in March 2006. In May 2008 President Medvedev announced ahead of his trip to Beijing that Russia and China had agreed to build the ESPO pipeline spur to China.
Two years ago Putin also promised to export between 30 and 40 billion cubic meters of Russian gas to China via a new Altai gas pipeline. Russia's gas giant Gazprom, however, unexpectedly voiced doubts about the economic viability of the Altai pipeline project. On October 6 Russia's Energy Ministry disclosed the country's gas-sector-development blueprint, drafted by Gazprom, which made no mention of the Altai pipeline. The blueprint reportedly conceded that Russian natural gas, supplied via the proposed 4,020-mile (6,700-kilometer) Altai pipeline, would not be competitive with planned gas supplies from Turkmenistan or LNG shipments (Interfax, October 6).
In March 2006 Putin pledged to build the new $10 billion pipeline, tentatively called Altai, by 2011. Also in March 2006, Gazprom and the CNPC signed a memorandum on the delivery of Russian natural gas to China, a follow-up of a partnership deal signed in October 2004. Gazprom also said it had agreed with its Chinese partners on a price formula for gas deliveries. Russia and China apparently struggled to agree on the gas price formula, however, thus relegating the Altai gas pipeline project to the distant vision.
The ESPO has been understood to be the cornerstone of Moscow's efforts to balance its oil exports strategy between East and West and reorient some of its hydrocarbon exports to Asia. The Kremlin intended to deliver up to one-third of its total oil exports to the Asia-Pacific region by the year 2020, compared with the current level of about 3 percent. Without the ESPO at its full planned capacity of 80 million tons a year, Russia's strategic goal to diversify energy exports will be hard to achieve.