Russia Supports Domestic Metal Sector
Publication: Eurasia Daily Monitor Volume: 7 Issue: 149
By: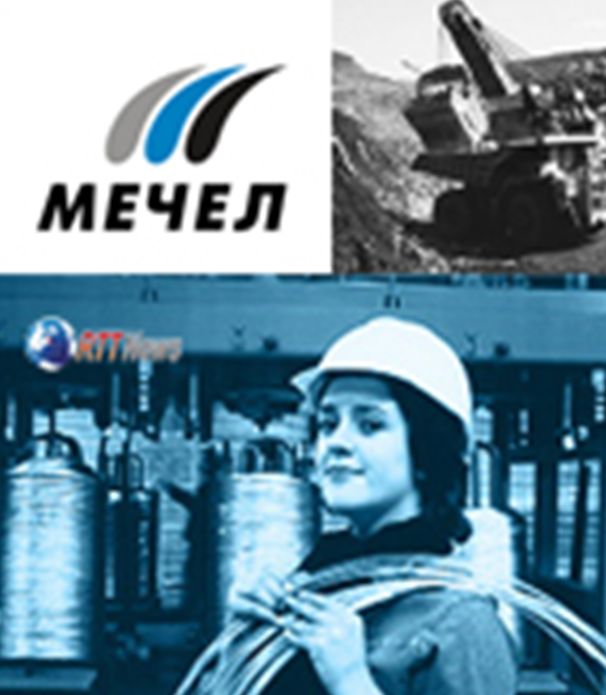 The Russian government has pledged to support the country's metal sector despite allegations of tax dodging. During the past decade, Russian metal companies have invested some 900 billion rubles ($29.7 billion) to upgrade and modernize their production facilities, Russian Prime Minister, Vladimir Putin, announced on July 23. In the first half of 2010, the country's metal sector reported a healthy growth rate of 20 percent, he told a top-level government meeting in Chelyabinsk, Russia's major hub of metal production (Interfax, ITAR-TASS, RIA Novosti, July 23).
The Russian ferrous metal sector is responsible for 4 percent of the country's GDP and 7 percent of its exports, Industry and Trade Minister, Viktor Khristenko, told the meeting on July 23. In the past decade, annual tax payments by Russian metal companies increased by 22 billion rubles ($726 million) up to 152 billion rubles ($5 billion), he said. Russian metal plants aim to produce up to 90 million tons annually by 2020, Khristenko added (RIA Novosti, July 23). In 2009, Russia produced around 60 million tons of crude steel, according to the official statistics.
Russian regional officials also reiterated such pledges to support the country's metal sector. Chelyabinsk regional governor, Mikhail Yurevich, told the same meeting that metal producers should be further relieved from the current tax burden. He suggested cutting some regional taxes, including property tax.
Russian metal producers are capable of emerging as the world's leading companies in terms of productivity, energy efficiency and management quality, Putin said. However, he conceded that the country's metal companies still have a lower productivity and consume 15-20 percent more energy than their foreign counterparts. Putin also urged substituting imports of some steel products, notably for the domestic automotive sector, and speeding up the development of coking coal deposits (Interfax, ITAR-TASS, RIA Novosti, July 23).
Meanwhile, as the government pledged to support the sector, the Russian metal producers remain protected by import tariffs and quotas. On July 23, the Deputy Finance Minister, Sergei Shatalov, said that the government had no plans to levy any additional taxes or increase the tax burden on the metal sector (Interfax, July 23).
However, Putin, while addressing the meeting on July 23, sharply criticized local steelmakers for violating anti-trust legislation and driving up the domestic prices of metal products. He also noted that one of the country's major steelmakers, Mechel, recently accused of tax evasion and using transfer pricing schemes, learned from the government's criticism. Mechel consequently managed to start working "normally," Putin asserted (Interfax, ITAR-TASS, RIA Novosti, July 23).
In July 2008, Putin lashed out at Mechel, claiming that the company had avoided taxes by selling coking coal to foreign affiliates for about one-quarter of the price it charged domestic buyers. Putin accused Mechel of dodging Russian taxes by selling metal products and coking coal to foreign affiliates at rock-bottom prices. Subsequently, Mechel pledged to fully cooperate with the Russian federal authorities. Transfer-pricing schemes have been widespread in recent years, as Russian companies typically evaded taxes by selling raw materials to offshore affiliates at knockdown prices, which then made a sizable, untaxed profit. Current Russian legislation stipulates that prices should not be different from market prices by more than 20 percent, but this clause remains unclear and it is rarely used in the courts.
In late 2008, the Russian finance ministry drafted amendments to the country's tax legislation aimed at dealing with the transfer pricing schemes. The proposed amendments would introduce stricter controls over prices in transactions between related parties in order to have these transactions taxed according to market prices. However, Russian lawmakers have been slow to adopt the amendments.
The Federal Anti-Monopoly Service (FAS) found that many Russian metal and coal companies keep using transfer pricing schemes and violate anti-trust regulations, according to the Director of the FAS, Igor Artemyev. Russian companies still sell to their off-shore subsidiaries at two or three times less than domestic prices, he said (Interfax, July 23).
Russia's major consumers also criticized local steel and metal producers for inflating domestic prices. Nikolai Tokarev, the head of the country's pipeline monopoly, Transneft, suggested increasing export duties and cutting import tariffs levied on metal products in order to encourage competition (Interfax, July 23). Artemyev argued that Russian domestic metal prices are 15-20 percent higher than international prices, and suggested creating a metals exchange in Russia in order to determine reliable market price indicators (Interfax, July 23).
The Russian government has long sought to counter transfer pricing schemes by prioritizing the domestic market. In 2008, some government officials floated a plan to force coking coal producers to sell a minimum of 50 million tons of their annual production (or 90 percent of the country's annual output) on the domestic market. However, these plans, as well as other government ideas to combat transfer pricing schemes and anti-trust violations, have been slow to materialize.