Russia's Ekho Moskvy Radio May Lose Its Independence
Publication: Eurasia Daily Monitor Volume: 11 Issue: 33
By: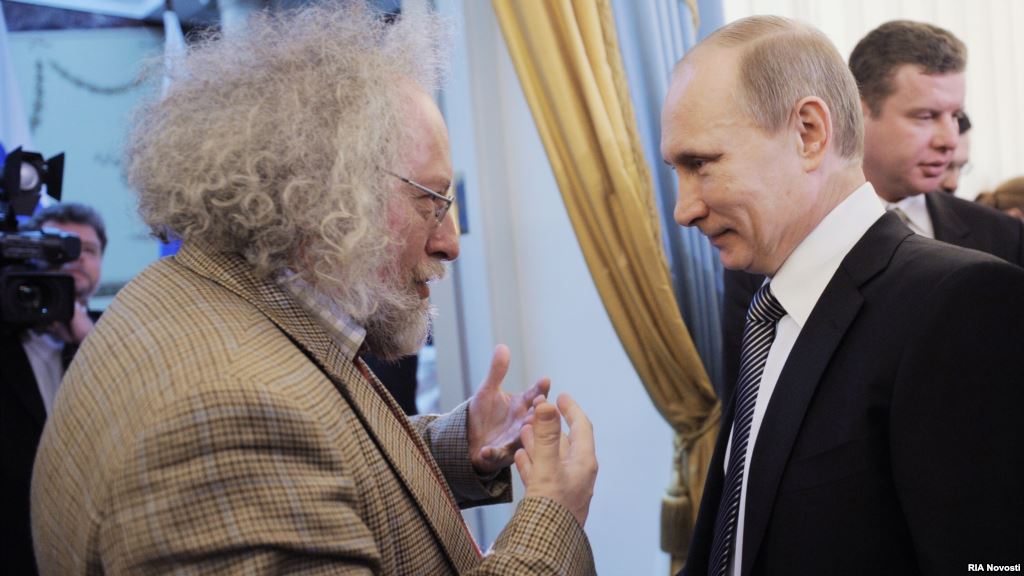 Ekho Moskvy is Russia's most popular political talk radio station and the most popular radio station in the city of Moscow, with an estimated daily national audience of some 7 million. The radio has been on the air since August 1990 and has always managed to be politically and editorially independent—often highly critical of the Kremlin—but has maintained a good working relationship with the authorities. Ekho Moskvy is a commercially profitable enterprise. Its present chief editor, Alexei Venedictov, has been in charge since 1998, and the general director of Ekho Moskvy, Yuri Fedutinov, has held his post since 1992 (https://www.kommersant.ru/doc/2411147).
In 2001, state-owned natural gas monopoly Gazprom, under orders from the Kremlin, took over control of the assets of the exiled media mogul Vladimir Gusinsky's Media Most group, which included 66 percent of Ekho Moskvy's stake. Unlike the independent television channel NTV, Ekho Moskvy continued to enjoy editorial freedom, despite being owned by Gazprom-Media—Gazprom's media holding. In 2005, Gazprom sold its controlling stake in Gazprom-Media to Rossiya bank, owned by President Vladimir Putin's longtime St. Petersburg associate Yuri Kovalchuk. Last October, Kovalchuk replaced the Gazprom-appointed general director of Gazprom-Media, Nikolai Senkevich, with Mikhail Lesin, a former minister of mass communications and former presidential advisor, who was fired from the Kremlin in 2009 by then-president Dmitry Medvedev—officially for "unethical behavior" (Kommersant, November 19, 2009). Under Lesin, Gazprom-Media began an aggressive reorganization and expansion campaign, acquiring last November a number of TV channels and radio stations that previously belonged to billionaire oligarch Vladimir Potanin, which were united in the ProfMedia holding. This week, at an extraordinary Ekho Moskvy stockholder's meeting, the Lesin-controlled Gazprom-Media replaced Fedutinov as general director against strong and public protests by Venedictov (https://www.rg.ru/2014/02/18/eho-site.html).
Under the Ekho Moskvy charter, the editorial policy of the radio station is controlled by the chief editor, who is elected by the staff journalists. After Gazprom-Media's takeover of the majority stock of Ekho Moskvy, Gusinsky continued to hold 34 percent of the stake in the media outfit, most of which he eventually handed over to the staff of Ekho Moskvy, with more than half going directly to Venedictov. Fedutinov as general director was in charge of administration, advertising and other commercial issues. This week he was replaced by Ekaterina Pavlova, who was previously producer and editor of Russian state-owned radio and TV. Pavlova is the wife of Alexei Pavlov—deputy chief of Putin's press service—and has recently been the number two executive at Golos Rossiyi (Voice of Russia) state radio, which is in charge of propaganda broadcasts aimed at foreign audiences (https://www.ng.ru/news/458129.html).
Venedictov declared the ousting of Fedutinov to be "unfair and politically motivated." According to Venedictov, "under Fedutinov as general director, Ekho Moskvy was profitable and paid out dividends to its shareholders; his ouster does not make any economic sense—it is an attempt to put pressure on the editorial policy of Ekho Moskvy and me as chief editor." Venedictov promised not to give up and to put forward his candidacy as chief editor for five more years at elections next month (https://www.interfax.ru/print.asp?sec=1448&id=359075). According to Gazprom-Media Deputy Director General Vladimir Shemyakin, Ekho Moskvy will be merged with other radio stations into a major radio holding company, based on the newly acquired ProfMedia group. The change of general director of Ekho Moskvy was made in preparation for the integration of the independent radio station into the newly formed holding. At present, Gazprom-Media cannot directly remove Venedictov, and its 66-percent share does not allow it to change the Ekho Moskvy charter. But within a newly formed holding company structure, ways may be found to reformat Ekho Moskvy into a Kremlin-friendly media outlet, as previously happened with NTV (https://www.ng.ru/news/458129.html).
The pressure on independent media is mounting rapidly in Moscow, as the Kremlin seems to be visibly rattled by the massive anti-government protests in Ukraine. Russia's only independent cable news TV channel Dozhd (meaning "Rain") has recently been maliciously accused of "extremism," and all major Russian cable TV providers took it off the air. The last vestiges of free speech in Russia are under attack because of the massive worsening of relations with the West, which the Kremlin accuses of slandering Russia's success in organizing the Winter Olympics in Sochi and of preparing to undermine Putin's rule by organizing a Kyiv-style "Maidan" revolution in Moscow (see EDM, February 6).
On Monday, February 17, it was announced that before the end of the week Russia will transfer $2 billion to the government of President Viktor Yanukovych in Kyiv by buying another special issue of Ukrainian Eurobonds. Last December, Putin promised Yanukovych $15 billion in short-term loans and $3 billion was provided before the end of 2013. The second $2 billion installment was originally promised to be delivered by the end of January, but it was postponed after Ukrainian Prime Minister Mykola Azarov resigned under opposition pressure (https://www.interfax.ru/print.asp?sec=1447&id=358930). Commentators in Moscow believe the money is being disbursed to Kyiv with strings attached: Yanukovych must clamp down on the opposition and disperse the Maidan as the pro-Kremlin media and Russian government officials have been demanding (https://www.rosbalt.ru/ukraina/2014/02/19/1235356.html).
Since February 18, the Ukrainian authorities have begun a massive assault on the protesters in central Kyiv, which has resulted in many dozens killed and hundreds injured. The casualty list is growing by the hour as the violence in Kyiv continues unabated, with both sides accusing each other of using deadly force; ceasefires are announced only to be broken. (https://www.rosbalt.ru/ukraina/2014/02/20/1235645.html). Putin's press service has described the protesters in Kyiv as "extremists" and accused them of attempting to stage a coup. Putin's press secretary Dmitry Peskov acknowledged that Putin and Yanukovych had a phone conversation as the Ukrainian security forces commenced a massive attack on the Maidan, but that "Putin did not give Yanukovych any advice about what to do" (Interfax, February 19). Russian Foreign Minister Sergei Lavrov once more accused the West of "double standards" for blaming the bloodbath in Kyiv on the Ukrainian authorities and not the "extremists" (Interfax, February 20).
Moscow and the West seem to be on a head-on collision course over Ukraine and this may produce the worst East-West crisis since the end of the Cold War. The Kremlin believes the West is conspiring to initiate a similar violent revolution in Moscow. A free popular political radio station and cable news TV channel are apparently considered to be too much of a risk in such a crisis.