Russia's Hybrid War Against Poland
Publication: Eurasia Daily Monitor Volume: 12 Issue: 80
By: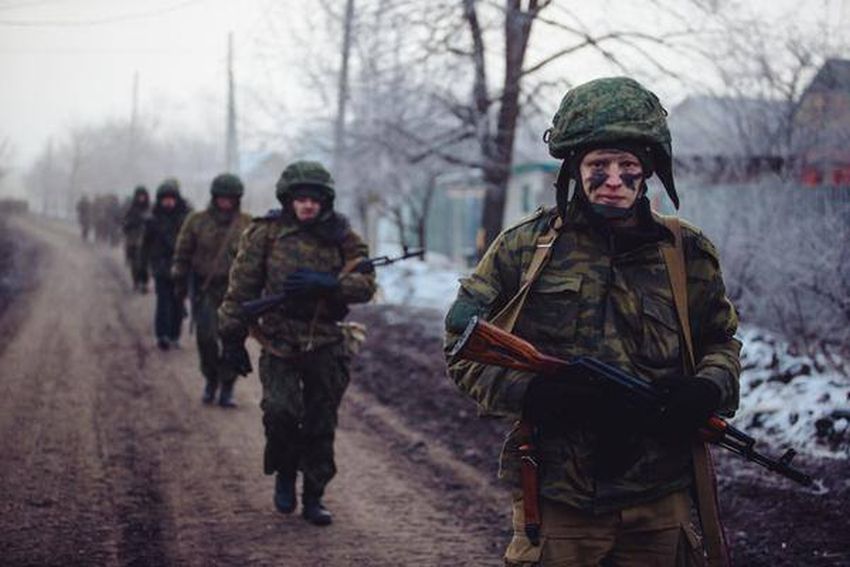 In early April 2015, the Polish Internal Security Agency's Governmental Computer Security Incident Response Team (also known as CERT—Computer Emergency Response Team), released its annual report on cyber security in Poland (Cert.gov.pl, April 3). According to the report's findings, Poland came under a record number of hacker and cyber attacks in 2014—7,498 specific cyber attack "incidents" last year, compared to 5,670 confirmed incidents in 2013, 457 in 2012, and 249 attacks verified by CERT in 2011 (Cert.gov.pl, accessed April 28). In addition to a marked escalation in cases, the threat and level of sophistication of the registered cyber attacks also increased compared to previous years, in many cases pointing to state backing. The report highlights a series of high-profile hacking and distributed denial-of-service (DDoS) attacks against key Polish state and financial websites in mid-August 2014, including the homepage of Poland's president and the Warsaw stock exchange. Those incidents were promptly claimed by an online group calling itself "Cyber Berkut," which stated it was acting in retaliation against the Polish government's support of the post-EuroMaidan Ukrainian authorities.
However, what is novel about the 2014 issue of the CERT report, compared to all previous years, is the fact that, for the first time, it discusses an emerging "new trend" of "information war" directed against Poland via the Internet. As CERT notes, examples of such efforts include the dissemination of foreign "propaganda-disinformation" by bloggers and contributors to online discussion forums or website comments sections. Many such individuals, the report states, are on the payroll of a foreign state; while others may simply be naïve, misinformed or ideologically driven "useful idiots [sic]" whose viewpoints or standing can be exploited. Though the report does not specifically single out the Russian government as being behind this effort, CERT does highlight the veritable "deluge" of pro-Russia "trolling" commentary on the Polish Internet and blogosphere immediately following the Russian Federation's annexation of Crimea (Cert.gov.pl, April 3). The Polish news outlet Niezalezna quickly pointed to these findings as examples of Russian hybrid warfare being waged against Poland (Niezalezna.pl, April 14).
Cyber attacks and the weaponization of information—whether through propaganda, misinformation or disinformation (see Hot Issue, August 13, 2014)—are key elements of what has popularly become known as "hybrid warfare." Those tactics, combined with the use of energy as a weapon, economic pressure, corruption or blackmail, intelligence operations, nuclear brinkmanship, all the way up to the use of special forces, support for irregular "partisan" formations and regular armed forces, among others, have exemplified Russia's hybrid war against Ukraine in particular, and the West more generally. This hybrid war has been in effect since at least early 2014—if not arguably earlier (see EDM, October 10, 2013). The Kremlin also has Poland in its sights, though the recent CERT report is certainly not the first clear indication of Russian hybrid war tactics targeting this Central European country.
In February, Russia's newly revamped state news agency, Sputnik, opened a Polish-language version of its service, broadcast over the radio airwaves in Warsaw and via its website, Pl.sputniknews.com. The Kremlin created Sputnik—which brought together now defunct print and broadcast services Voice of Russia and RIA Novosti—in November 2014. This Russian propaganda outlet targets over 30 countries and is available in at least 27 languages (see EDM, November 12, 2014).
Polish authorities reacted to the news of Sputnik's Polish-language service with serious apprehension. In light of Sputnik's launch in his country, Polish Foreign Minister Grzegorz Schetyna took the opportunity to warn of the subversive nature of Russian propaganda within the European Union that is being generously funded directly by Moscow. Moreover, he announced that his ministry would be looking into the newly formed oppositionist political party Zmiana ("Change"), founded by the openly pro-Kremlin Polish politician Mateusz Piskorski. Alluding to Zmiana's suspected support from Moscow, Foreign Minister Schetyna stressed the need to monitor such groups and pay particular attention to where their funds are coming from (Polskie Radio, February 20). Whether or not this political party actually receives any direct monetary assistance from Russia, it seemed to have been formed rather suddenly several months ago, and its first party congress was held in Warsaw within days of Sputnik's Polish edition launch. Zmiana's leader, Piskorski, appears regularly on Sputnik-Poland to denounce the government, criticize the level of Poland's democratic system, complain of Polish "extreme rightist" politicians, and assert that Polish and Russian national interest are (and need to be) fully aligned (Salon24, February 25; Pl.sputniknews.com, February 24).
Yet, Russia's hybrid war against Poland is not aimed only at spreading propaganda among Poles or creating potential client factions in the country's political system—as Zmiana seems to exemplify. The objective of Russian informational warfare is also to sow distrust and exacerbate tensions between Poland and its closest neighbors. Illustratively, at the beginning of 2015, shadowy individuals created a pair of Facebook pages dedicated to so-called Vilnius and Lviv "people's republics." Photos at the top of both pages appeared to show armed soldiers with Polish insignia, and the two called for referenda on separating Polish-majority areas in Lithuania and Ukraine and annexing them to Poland. The virtual groups' striking resemblance to the Moscow-backed separatist Donetsk and Luhansk "people's republics" currently operating in eastern Ukraine is unmistakable (Defense24.pl, February 18). Though both Warsaw and the European Commission issued official protest notes against the creators of these cyber "statelets" (Gazeta Wyborcza, February 14), the existence of these Facebook groups nonetheless raised anxiety in the region—particularly in Lithuania, which is already worried about the political loyalties of its heavily pro-Russian Polish minority (Dziennik.pl, February 21; Wirtualna Polska, February 26). Indeed, around 60 percent of Lithuanian ethnic Poles receive their news primarily from Russian media sources (Rzeczpospolita, April 26).
Poland lacks any significant Russian or Russian-speaking minority and it is too deeply entrenched in the Euro-Atlantic security architecture to expect that Moscow's hybrid war directed against it could soon escalate to the point of "little green men" appearing on Polish territory any time soon. Nonetheless, Moscow's moves seem to have at least three major goals. First, Russia aims to sow confusion, doubt and fear of economic-political instability domestically through propaganda such as the Polish edition of Sputnik as well as cyber attacks against government and financial institutions. Second it is trying to cultivate a cadre of pro-Moscow political elites in Poland, not only to criticize the government in power or to push Russia-friendly political policies, but also in the hopes that its "fifth column" may eventually enter parliament or even a future government. And third, Moscow is trying to undermine Warsaw's ability to cultivate positive relations with its neighbors so as to break up the region's ability to collectively stand up to Russian pressure. Since the start of the Ukraine crisis, Warsaw has been at the forefront in Europe in terms of supporting Kyiv in its fight against Moscow. This makes Poland a logical target for Russia's hybrid war tactics. The Kremlin's play book in this regard is easy to recognize, but it will take a focused and resolute effort on Warsaw's part to successfully combat it.