Russia's Partnership With Belarus Hits Turbulence
Publication: Eurasia Daily Monitor Volume: 7 Issue: 18
By: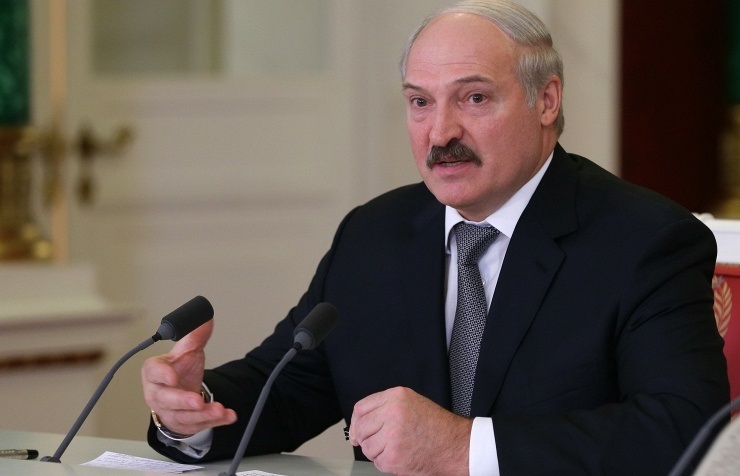 Russian relations with its closest ally, Belarus, have reached a new low following a renewed dispute over energy prices and supply terms. The escalating disagreements over Russian oil supplies to Belarus now threaten to reduce shipments to Belarus refineries. Until recently, Russian crude exports to Belarus were delivered duty-free and then Minsk re-exported oil and refined products to Europe at a healthy profit. Now Moscow has concluded that Belarus is gaining far more than it deserves. On January 15, the Russian Federal Customs Service ordered levying full tariffs on crude oil and oil products supplies to Belarus from January 1, 2010. As Russia moved to levy full export tariffs, the price of crude oil increased from $550 to $560 per ton in January, or up from $380 per ton in December 2009. This year, the price of Russian oil products imported by Belarus is also expected to increase by almost 50 percent (Interfax, ITAR-TASS, RIA Novosti, January 15).
Belarus has long been wary of Moscow's insistence on higher prices for Russian energy supplies. There have already been several bitter disagreements between Moscow and Minsk over energy issues. In February 2004, Belarus reluctantly accepted Russian terms of gas supplies following a price dispute with Russian gas monopoly Gazprom.
In January 2007, Lukashenka imposed a new transit duty of $45 per ton on Russian crude oil exported to Europe, after Moscow imposed a full oil export duty of $180 per ton on exports of Russian crude to Belarus. Despite their feud, both Russia and Belarus continued supplying oil to Europe. In the same period, Moscow and Minsk signed a three-year oil supply agreement. Moscow pledged to continue supplying oil and related products to Belarus on preferential terms in exchange for promises to levy Russian export tariffs on re-exported oil and oil products. However, Minsk failed to deliver on these pledges and continued lucrative re-export operations. In late 2009, Moscow suggested supplying duty-free 5-6 million tons of crude oil per year to Belarusian refineries, or down from some 20 million tons per year. The remaining 14-15 million tons per year is due to become liable to Russia's full export duty. However, Minsk has been reluctant to accept this offer. Subsequently, the Russian authorities reportedly told the country's oil companies to re-route some oil flows scheduled for Belarus.
Furthermore, Minsk has apparently tried to launch an economic counter-offensive. In early January, the Belarus Power Company Belenergo threatened to cut Russia's electricity transit to Kaliningrad region. Both sides started talks on January 12 and the next round of negotiations are scheduled for January 19.
The Belarusian authorities claimed that the Kremlin back-pedaled on its earlier promises. On January 13, President Alyaksandr Lukashenka sent a letter to President Dmitry Medvedev arguing that the Union State council had decided on December 10 to sustain duty-free oil supplies to Belarus in the first quarter of 2010. But later, Russia backed out of this deal on oil shipments, according to Lukashenka (Interfax, RIA Novosti, January 13).
Minsk also cited the recent Customs Union agreement to request the continued duty-free supplies of oil and oil products to Belarus. During the summit meeting in Minsk on November 27, Medvedev, Lukashenka and the Kazakh President Nursultan Nazarbayev signed an agreement to launch the Customs Union in 2010. By lifting trade barriers, the Customs Union planned to achieve 15-17 percent growth in GDP for the three states by 2015.
Earlier this month, both countries locked horns over Moscow's restrictions on Belarusian food exports to Russia. Last May, Lukashenka told his government they should no longer try to rely on Russia. On May 29, Lukashenka ordered his government to end "weeping, bowing and begging" to Russia and urged officials "to seek happiness in another part of the planet." Lukashenka's strong rhetoric was apparently sparked by remarks made by the Russian Finance Minister Alexei Kudrin, who warned that the Belarusian government could become insolvent by the end of 2009 or in 2010. In response, Lukashenka accused Kudrin of seeking to spread panic in Belarus.
Late last year, Lukashenka voiced fresh doubts about the viability of economic integration with Russia. On November 24, he announced that the Customs Union was largely aimed at strengthening Russia's economic position. He claimed that Moscow had recently started "trade wars" against Belarus because Russian goods were less competitive. He also voiced doubts over whether Belarusian interests were fully respected within the Customs Union. Lukashenka complained that Moscow had declined to annul the export duty levied on crude oil supplied to Belarus.
For several years, cheap Russian energy supplies to Belarus have been instrumental in sustaining Lukashenka's regime, although most of the Union State pledges failed to materialize. The latest energy dispute indicates that Moscow is struggling to sustain its close ties with Minsk.