Security Agencies Hunt Former Islamic Opposition Fighters in Eastern Tajikistan
Publication: Eurasia Daily Monitor Volume: 7 Issue: 175
By: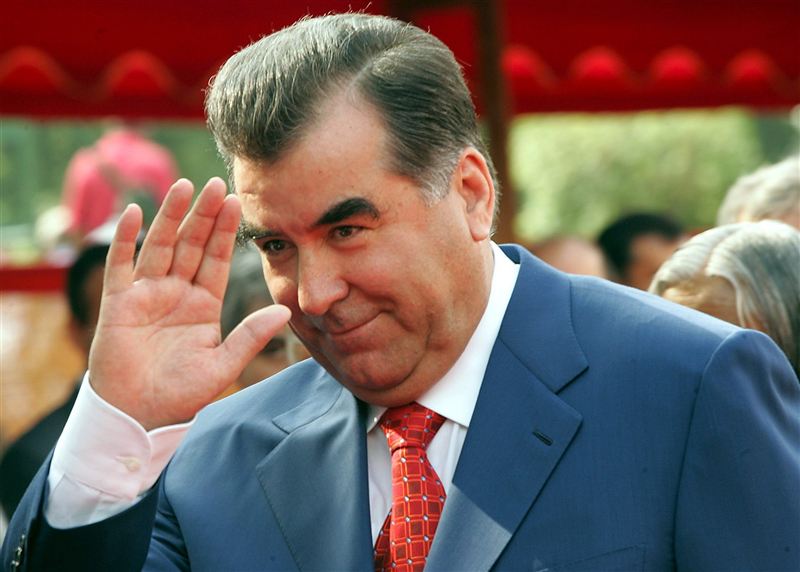 On September 19, 23 soldiers were killed and 15 wounded as a convoy of military vehicles passing through the increasingly volatile Rasht valley in eastern Tajikistan was ambushed by "heavily armed gunmen." Another eight soldiers died later of the wounds they sustained in the assault (www.regnum.ru, September 23). The ambush became the deadliest in a series of recent security incidents in the country. It also highlighted the Rasht valley, an Islamic opposition stronghold during the Tajik civil war in 1992-1997, which has recently reemerged as a major security issue facing President Emomali Rahmon's administration.
The Tajik defense ministry has blamed the assault on "Islamic militants" led by former United Tajik Opposition (UTO) rebels (www.avesta.tj, September 20). UTO was a coalition of Islamic and democratic forces that fought against the government of President Rahmon in the civil war in Tajikistan.
The next day after the brazen assault (September 20), in a televised appearance on Tajikistan's major national television channel, an activist from the country's Islamic Revival Party (IRPT), Husniddin Davlatov, asserted that his brother, Alovuddin, a former UTO field commander, carried out the attack on government forces. According to Husniddin, Alovuddin (also known as Ali Bedak) led a band of more than 100 militants, including Afghan, Pakistani, and Chechen mercenaries. In addition, he ran a "terrorist camp" in the area where "children and young people" learned the basics of "terrorist and subversive operations" (Tajik Television First Channel, September 20).
On September 22, Tajik army units and law-enforcement agencies launched a large-scale security sweep targeting former UTO commanders in Rasht valley. Under what is widely seen as pressure from security agencies, mobile and landline telephone operators suspended their services in the area and a curfew was introduced in Rasht for the first time since the civil war (Radio Ozodi, September 22).
The next day (September 23), Tajikistan's State Committee for National Security (GKNB) released a statement blaming the September 19 assault on three former UTO commanders: Mirzokhuja Ahmadov (aka Belgi), Abdullo Rahimov (aka Mullo Abdullo), and Alovuddin Davlatov. According to the statement, Ahmadov was at the head of the "terrorist group" that included the other two rebels. For a long time, he harbored Mullo Abdullo whom Tajik security services have hunted over the last two years in Rasht. GKNB claims that a large arsenal consisting of small arms and explosives was found in Ahmadov's house as he escaped (www.khovar.tj, September 23). In addition, national television channels showed a young person who had reportedly been trained in the "terrorist camp" organized by Ahmadov (Tajik Television First Channel, September 23).
Mirzokhuja Ahmadov was probably the most prominent among the surviving Islamic opposition field commanders in Rasht valley. As part of the 1997 power sharing agreement, he was appointed head of the police organized-crime division in Rasht. In February 2008, Ahmadov was accused of killing special police unit (OMON) commander, Colonel Oleg Zaharchenko, who arrived in the area to arrest some police officers. Afterwards, Ahmadov met with President Rahmon, agreeing to resign from his post and opt for a peaceful life in exchange for the suspension of murder investigation (www.asiaplus.tj, October 3, 2008).
When government dispatched additional army units to the valley this summer, reportedly in an attempt to capture Mullo Abdullo and his militants, Ahmadov warned security agencies against using that as a pretext for eliminating former opposition fighters. In July Ahmadov suggested that he and his supporters might opt for returning to violent resistance if they felt threatened by the government. He issued a similar warning as Tajik law-enforcement agencies began a major security sweep in the area following the escape of 25 militants from a prison in Dushanbe on August 22. President Rahmon then sent his defense and interior ministers and a deputy head of GKNB to meet Ahmadov and other key ex-opposition commanders in Rasht to assure them of their safety (www.asiaplus.tj, September 16).
Although some reports have suggested that Ahmadov has been killed by government forces, the GKNB asserts that he is on the run (www.avesta.tj, September 24). Meanwhile, on September 23, the Islamic Movement of Uzbekistan (IMU) sent a video message to the Tajik service of Radio Liberty, claiming responsibility for the assault on September 19 and suggesting that it was retaliation for Tajikistan's crackdown on Islam and its cooperation with US-led NATO troops in Afghanistan (Radio Ozodi, September 23). The IMU's claim of responsibility for the attack casts doubts upon the plausibility of the government's assertion that former Islamic opposition rebels were behind the assault. Unless Tajik security agencies provide clear evidence that the three former field commanders carried out the deadly ambush and reconcile it with the IMU's claims, many in the country and abroad will be tempted to argue that the incident was used by President Rahmon's administration as a pretext to eliminate old rivals.