Security Operations Conducted in Dagestan, Kabardino-Balkaria and Chechnya
Publication: Eurasia Daily Monitor Volume: 8 Issue: 93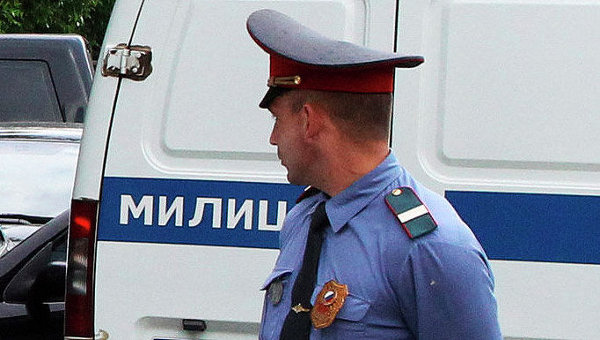 Unidentified gunmen fired on a unit of Russian interior ministry internal troops yesterday evening (May 12) as they were conducting a reconnaissance operation in a wooded area of Dagestan's Tsumadinsky district. An internal troops major was fatally wounded in the attack. A law-enforcement source was quoted as saying that a group of militants who carried out the attack and who are armed with automatic rifles and machine guns have been blockaded and that additional internal troops, police and commandos have been sent to the area. Meanwhile, law-enforcement sources reported that an arms cache including a large improvised explosive device (IED) had been found on the outskirts of the Dagestani village of Pervoe Kizlyarskoe, where security forces and militants battled on May 8 (www.newsru.com, May 13).
Also on May 12, two policemen and a militant were killed in a shootout in the village of Karamakhi in Dagestan's Buinaksk district. A Dagestani interior ministry spokesman was quoted as saying that a man had opened fire on local police from a house as they were conducting an operation in the area, killing two. The shooter was then killed by other police officers who returned fire. Russian Interior Minister, Rashid Nurgaliev, told a meeting in the city of Pyatigorsk that the attacker had been identified as Yunusgadzhi Yakhyev, whom Nurgaliev identified as a rebel accomplice. Earlier on May 12, an unidentified attacker shot two men to death and wounded another in Dagestan's capital Makhachkala (www.newsru.com, May 12).
On May 11, a car belonging to the head of the education department in Dagestan's Untsukulsky district, Labazan Magomedaliev, was blown up in the village Untsukul. Nobody was hurt in the incident (www.yuga.ru, May 11).
On May 10, a suicide bomber blew himself up in Makhachkala near an interior ministry hospital where police wounded in a recent special operation in Dagestan's Kizlyar are being treated. The bomber died in the blast along with a junior inspector from the Dagestani interior ministry's criminal investigation department, Shakhabas Magomedov. Two other policemen were wounded in the blast, and several cars parked near the epicenter of the blast were seriously damaged. The explosion, which had an estimated force of two kilograms of TNT, took place around the time that Nurgaliev was expected to visit the hospital, and some officials said they believed the Russian Interior Minister was the intended target. The suicide bomber detonated an explosive device attached to his body when police asked to see his ID. The bomber was later identified as Abakar Aitperov, a Makhachkala resident (www.kavkaz-uzel.ru, May 10).
In Kabardino-Balkaria, the head of the republic, Arsen Kanokov, again called on rebels to lay down their arms. "We have repeatedly warned the so-called militants about the irreversible retribution [they face] for their evil deeds," he was quoted as saying on May 11, adding "We have called on them to come to their senses and surrender to the law-enforcement bodies. We have agreed to unprecedented measures – developed a plan for rehabilitating those militants who do not have blood on their hands, promised them … their lives will be spared, fair investigations and lenient sentences, wherever possible" (www.kavkaz-uzel.ru, May 11).
Kanokov's comments followed a special operation carried out in Kabardino-Balkaria's capital Nalchik on May 10, during which four suspected rebels were killed. Authorities said the alleged militants were killed after they refused to surrender and opened fired on security forces. The four were identified as Astemir Mamishev, Ruslan Fedyanovich, Nadezhda Petruchenya and Anatoly Ozrokov, all of whom were wanted for rebel activity. Mamishev is suspected of having committed several murders, including last December's killing of Kabardino-Balkaria's chief mufti, Anas Pshikhachev. Interfax reported that firearms and explosives were found in the apartment, including an IED equivalent to eight kilograms of TNT, along with a map of Nalchik with transportation infrastructure highlighted, possibly as potential targets for terrorist attacks (www.kavkaz-uzel.ru, May 10; The Moscow Times, May 11).
In Chechnya, security forces launched a large-scale counter-insurgency operation in the southern Vedeno district on May 12. The operation included air strikes, with Russian helicopters firing rockets at an area where rebels were believed to be hiding. The previous day, May 11, a group of rebels numbering up to 10 men exchanged fire with security forces, killing one Chechen interior ministry officer. The incident took place four kilometers away from the village of Selmentauzen. A Chechen security source told the Kavkazsky Uzel website that the militants probably belong to a unit headed by rebel field commander Khusein Gakaev (www.kavkaz-uzel.ru, May 12).
On May 11, three Russian interior ministry internal troops servicemen were wounded in two explosions that occurred several kilometers away from the village of Roshni-Chu in Chechnya's Urus-Martan district (RIA Novosti, May 11).
Meanwhile, the Life News website on May 12 quoted a source in the Chechen branch of the Federal Security Service (FSB) as saying that Chechen rebel leader Doku Umarov, the "emir" of the Caucasus Emirate, is probably hiding in Turkey, at the home of his brother Vakha in Istanbul. The newspaper Komsomolskaya Pravda, for its part, quoted Russian special services sources as saying that Umarov is probably hiding in Georgia's Pankisi Gorge (www.newsru.com, May 13).