SERDYUKOV'S FAKE RESIGNATION
Publication: Eurasia Daily Monitor Volume: 4 Issue: 178
By: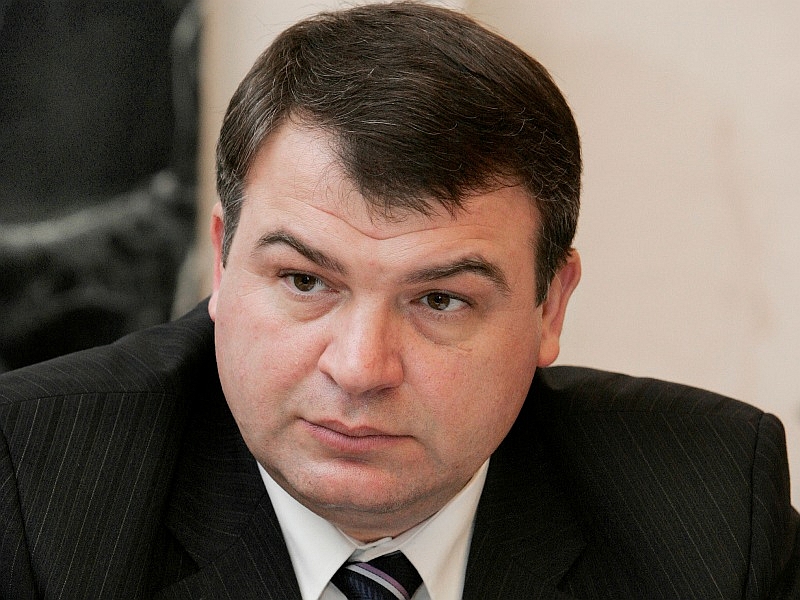 Russia's new prime minister, Viktor Zubkov, announced in Sochi last week that Acting Defense Minister Anatoly Serdyukov had submitted a letter of resignation to President Vladimir Putin. Zubkov said he had discussed the matter with Serdyukov, who is his son-in-law, and they had decided that voluntarily stepping aside would be appropriate. The announcement was followed by a flood of comments in the Moscow press that Sedyukov's resignation had been accepted because the law on civil service forbids such family ties in government service (RIA-Novosti, September 18; Interfax, Moscow Times, September 19; Argumenty Nedeli, September 20). The Moscow Times wrote in an editorial on September 20 that Russia is not like other former Soviet republics such as Kazakhstan and Azerbaijan, where nepotism flourishes: "With Serdyukov, the government is sending a clear signal that it is taking the high road, and this should be applauded." But the pundits got it wrong — on Monday, September 24, Putin announced that Serdyukov would remain defense minister. The "high road" seems to be rather short.
In Soviet times, close relatives were strictly forbidden to be in direct subordination to each other on all levels of Communist Party and government administration. There was a special term for such nepotism — semeistvennost. The restriction was established as the Bolsheviks took power in 1917, and it was aimed at preventing the formation of family clans within the system. It also was a political rebuke of the practices of imperial Russia, in which members of the ruling Romanov dynasty and a handful of other aristocratic families had occupied high positions in the military and civil administration of the country, forming circles of kin relationships. In practice, the sons of high Communist officials were still appointed to important positions within the Soviet Union. There was one line that was never crossed, however — direct subordination. It was acceptable if there was at least one other official in the line of command between father and son.
Serdyukov was appointed defense minister in February to fulfill a specific mission that Putin believes to be of utmost national importance: fighting massive graft in the Defense Ministry. Under Putin, the defense budget has multiplied as petrodollars pour into the country. In 2000, it was 146 billion rubles ($5.8 billion); this year, it is 870 billion rubles ($34 billion). But it is unclear where all this money is going. Contract soldiers today get on average only 8,000 rubles ($315) a month; officers get 12,000 ($470) to 15,000 ($590). Service conditions in the military continue to be appalling, and the ranks are full of discontent. This year's procurement budget for new weapons is some 300 billion rubles ($11.8 billion), but the only procurement to speak of consists of 30 new tanks, several helicopters, and some missiles. Procurement of new weapons today is at the same level or less than during President Boris Yeltsin's rule in the 1990s, when defense spending was many times smaller (Nezavisimoe voennoe obozrenie, September 21).
Under Sergei Ivanov, who was defense minister from 2001 to 2007, billions of defense rubles were apparently going into a bottomless pit. Ivanov, a long-time friend of Putin, was promoted to first deputy prime minister in February, while Serdyukov was told to clean up the Defense Ministry. A number of Ivanov's appointees in the Defense Ministry have been replaced. There are even reports that the chief of the General Staff, Yuri Baluyevsky, who had an extremely good relationship with Ivanov, might be on his way to a speedy retirement (Interfax, September 17).
Serdyukov's reforms in the Defense Ministry have been put in full swing, but the mission has not been accomplished. Replacing Serdyukov now with anyone else would mean that there is no time left before the March 2008 presidential election to achieve any substantial progress in fighting graft in the Ministry. Under the 1993 constitution the defense minister, like other so-called power ministers, reports directly to the president, not the prime minister, and Putin could use this provision as justification to keep Serdyukov. But the president did not provide any clarification. Putin is a divine figure in today's Russia, one who can bend any rule in any direction. Still, for several days, the pretence that Serdyukov was resigning was maintained, and this deception tricked the military top brass and Kremlin insiders.
General Baluyevsky openly praised Serdyukov's resignation. Kremlin spokesman Dmitry Peskov said Serdyukov had no choice under the law but to quit. Kremlin-connected political analyst Sergei Markov announced that Serdyukov's resignation "shows that Russia is a European country," that the next defense minister would be someone better received by the military, while Serdyukov could be appointed secretary of the Security Council or head of a state corporation. Gleb Pavlovsky, the Kremlin political spin-doctor, stated that Serdyukov's departure "indicates that the new government will be an emphatically clean-handed." News agencies projected Baluyevsky as a likely Serdyukov successor (RIA-Novosti, Interfax, Moscow Times, September 19).
Putin has created an administrative system with such pervasive corruption that the country has become virtually ungovernable. Billions of petrodollars have disappeared without a trace, and Putin complains that his orders are not carried out. Zubkov, like Serdyukov before him, has been appointed to shake up the system. Together in government, they form a new strong clan in power that Putin may use to restrain other Kremlin clans (see EDM, September 19). Meanwhile Serdyukov's bogus resignation has exposed the opposition within the Defense Ministry and in the Kremlin. Baluyevsky maybe on his way out and others may follow.