SOCAR's Complicated DESFA Deal Faces New Setbacks
Publication: Eurasia Daily Monitor Volume: 13 Issue: 153
By: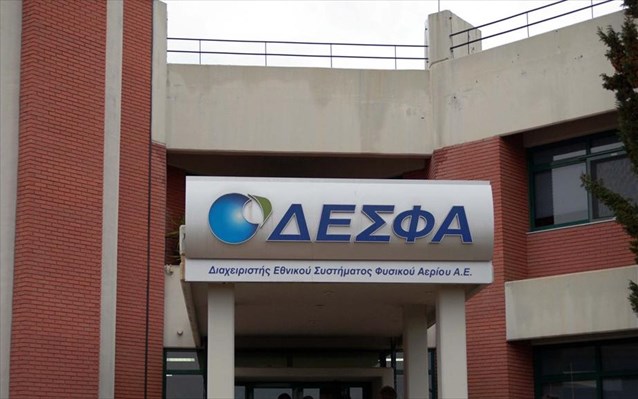 Rovnag Abdullayev, the head of Azerbaijan's State Oil Company (SOCAR), told reporters on September 5 that his company is waiting for an explanation from the Greek government for its violation of the originally agreed-upon privatization terms for Greece's Gas Transmission System Operator (DESFA) (Azernews.az, September 6). In 2013, SOCAR won a tender to acquire a 66 percent share of DESFA, which operates Greece's natural gas transmission/distribution system. However, the subsequent Syriza party–led Greek government ruled out the further privatization of public companies and urged the government to hold on to DESFA's controlling stake (Greekreporter.com, February 10, 2015). In July 2016, the Greek parliament adopted an amendment limiting DESFA's ability to raise tariffs. It also changed the formula by which gas tariffs were previously calculated. This will have negative consequences for SOCAR's estimated profits from DESFA due to lower tariffs revenues (APA, July 21).
According to Abdullayev, the price SOCAR should pay for DESFA ought to be halved, because the company will not achieve its expected revenues due to the Greek legislation, which reduces DESFA's regulatory asset base from €1 billion ($1.12 billion) to €800 million ($892 million). The changes hamper the possibility for SOCAR to secure a return on its initial investment. The Azerbaijani energy firm will not appeal the case in court, and is willing to go ahead with a deal. However, Baku expects Athens to cover possible damages stemming from the reduction to DESFA's market value, said Azerbaijan's ambassador to Greece, Rahman Mustafayev (Natural Gas Europe, September 5, 7). According to the tender's original provisions, business conditions must remain unchanged so as not to reduce DESFA's yield, Abdullayev noted earlier this year (Natural Gas Europe, May 17).
Greek Energy Minister Panos Skourletis said that his country's legislation would help reduce energy costs and is fully consistent with Greek and European law. He added that the price adjustment was not reflected in the sale agreement, but promised that Greece would not backtrack from DESFA's privatization. SOCAR's revenues from owning 66 percent of DESFA were supposed to be €547.17 million ($610.28 million) in exchange for its €400 million ($446 million) investment. But Greece's July 2016 amendments would reduce these revenues by €200 million ($223 million). An unnamed official from the Greek energy ministry declared, "Regulations on the tariffs are based on (gas) consumption estimates. [Azerbaijan] is only looking at the financial part, and not at the other aspect." He further noted that SOCAR did not have a say in the tariff hikes because the company is a passive shareholder in DESFA (Apa.az, July 21; Abc.az, September 6).
According to the CEO of SOCAR Energy Greece Anar Mammadov, SOCAR proposed finding a "compromise solution," combining the interests of gas consumers and the company's value. But he explained that new gas tariff rules of Greece would reduce DESFA's value and profitability by 50 percent of the total cost paid by SOCAR. The term of the letter of guarantee on the tender will expire on September 30, and Mammadov sees no sufficient reason to seek an extension (Report.az, July 21; Azernews.az, September 8). Meanwhile, Azerbaijan's Energy Minister Natig Aliyev said Baku is closely analyzing the Greek amendment to clarify whether the privatization of DESFA will be profitable for Azerbaijan. The new Greek government is creating difficulties to score political dividends, he argued (Apa.az, September 9).
In 2014, the European Union's Directorate-General for Competition launched an investigation into SOCAR's purchase of DESFA to clarify whether the acquisition was compatible with EU regulations (Europa.eu, November 5, 2014). At the time, Energy Minister Aliyev explained that SOCAR would not be sole owner, transporter and distributor of the gas passing into and through Greek pipelines (which would be against European legislation), because the company does not have full equity in any element of the transit corridor from the Caspian to Europe (the Southern Gas Corridor—SGC). Moreover, the offshore Shah Deniz field, which will fill the SGC, is operated by BP with its 28.8 percent stake, while Azerbaijan owns only 16.6 percent. However, he recently announced that "SOCAR will reduce its share in DESFA from 66 to 49 percent. Negotiations on selling [part of its stake] to Italy's Snam-Rete-Gas are underway and will be resolved by the end of 2016" (Euractiv, March 11, 2015; Apa.az, September 9, 2016; Caspian Barrel, May 23, 2016).
SOCAR and Snam earlier signed a memorandum of understanding (MoU) for cooperation on the SGC and on sharing their expertise in the construction/operation of facilities for the transport of Azerbaijani gas to Europe through Italian infrastructure; Snam, which has a 20 percent stake in the SGC's Trans-Adriatic Pipeline (TAP) project, submitted an official proposal to buy 17 percent of DESFA out of SOCAR's 66 percent stake (Azertag.az, September 24, 2015; November 11, 2015).
Speculations is rife that SOCAR will receive no more than 41 percent of DESFA and will sell a portion of its original share to perhaps Belgium's Fluxys in addition to Snam-Rete-Gas (Abc.az, April 13, 2015; October 5, 2015). Fluxys earlier expressed interest to SOCAR and Greece's Asset Development Fund that together with Spain's Enagas the two companies would purchase a 17 percent stake (Fluxys 8 percent, and Enagas 11 percent). Fluxys had even appealed to the European Investment Bank for financing (Trend, December 17, 2015). However, one of Fluxys's main shareholders—Canadian Caisse de Dépôt et Placement du Québec—vetoed the company's entrance into the Greek market (Natural Gas Europe, December 19, 2015).
By acquiring a major stake in DESFA, Azerbaijan could boost its influence in Southeastern Europe's energy markets, providing direct access to consumers via Intercon­nector Greece-Bulgaria (IGB), in which Greek DEPA (DESFA is a subsidiary of DEPA) is a 25 percent shareholder. Thus, SOCAR would be able to operate the Greek section of IGB as part of the national gas transmission system (Jamestown.org, 2013, p.15).
DESFA also operates the Revithoussa liquefied natural gas (LNG) terminal. The LNG and Mediterranean gas brought to Revithoussa, as well as to planned Kavala and Alexandroupoli LNG plants in the future, could be injected into TAP and IGB via DESFA's transmission system (see EDM, June 25, 2013; Natural Gas Europe, July 15, 2015). Thus, via DESFA's pipelines, SOCAR could control the import of LNG and Mediterranean gas to Europe, as well as Russian gas, if Gazprom decides to transport its gas from the Turkish-Greek border via Interconnector Turkey-Greece (the Greek portion is operated by DESFA).
To sum up, the Greek government's attempts to extract greater economic dividends from Azerbaijan by reducing the value of DESFA's asset base might hinder other European companies' interest in investing in DESFA's shares. Baku views the European Commission's pressure to maintain Greek government control over DESFA rather than leave it open to a non-EU country appears as an infringement on market liberalization rules that demonstrates double standards. If the Commission's authorization is not released, SOCAR will be able to repossess its 10 percent pre-payment of the €400 million it paid for DESFA.