SPY ROW CHILLS U.K.-RUSSIA RELATIONS: FOR HOW LONG?
Publication: Eurasia Daily Monitor Volume: 4 Issue: 141
By: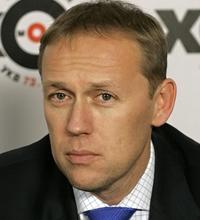 As the diplomatic crisis between Moscow and London deepened over the extradition request that Andrei Lugovoi stand trial for the murder of former spy Alexander Litvinenko, Russian politicians and media have reacted angrily to Britain's decision to expel four Russian "diplomats." British Foreign Secretary David Miliband described the U.K. response as measured and targeted, while the BBC commented that the diplomats were likely to be intelligence officers. "The Russian government has failed to register either how seriously we treat this case or the seriousness of the issues involved, despite lobbying at the highest level and clear explanations of our need for a satisfactory response," Miliband told parliament on July 16.
Mikhail Kamynin, a Russian Foreign Ministry spokesman, epitomized the line reflected in the Russian media: "London's position is immoral," according to Russian television news. "Moreover, in London they should clearly realize that such provocative actions masterminded by the British authorities will not go without an answer, and cannot but entail the most serious consequences for Russian-British relations." Konstantin Kosachev, the head of the State Duma's International Affairs Committee protested, "You can act this way toward a banana republic, but Russia is not a banana republic," Moscow's position is clear: the extradition request for Lugovoi contravenes Russia's constitution; furthermore, Britain has refused similar requests from Russia (Interfax, RIA-Novosti, July 17).
On July 17, according to Kommersant, diverse political figures including Vladimir Zhirinovsky, Andrei Kokoshin, Leonid Slutsky, Viktor Ilyukhin, Mikhail Gorbachev, and Anatoly Kucherena all voiced their indignation at the U.K. reaction. The Kremlin, fearing a united front from the European Union, was soon buoyed by the German government's expressed doubts about the British response, characterizing it as "overreaction." Generally, however, Britain's EU allies were supportive, a point not reflected in the Russian media. Mikhail Kamynin, having assessed the British side's actions as a provocation, warned: "London should well understand that the provocative actions devised by the British authorities will not remain without response and cannot but lead to the most serious consequences for Russian-British relations in general."
The stand off also questions Russian President Vladimir Putin's ability to silence critics overseas and control powerful Russian oligarchs like Boris Berezovsky who, along with Chechen leader Akhmed Zakayev, has political asylum in Britain. Equally, Moscow's relations with London have also suffered as a series of intelligence-related issues has negatively affected bilateral relations. In January 2006 the FSB accused four British diplomats of spying using transmitters concealed inside fake rocks. In August 2006 a Moscow military court sentenced Colonel Sergei Skripal, a retired intelligence agent, to 13 years in prison for spying for Britain. These incidents occurred during a protracted period where Russia's relations with Western countries have been cooling off, and former intelligence officer Putin has projected an increasingly robust stance on many foreign policy issues.
Added to this web of intrigue, British intelligence and Scotland Yard confirmed on July 19 that they had foiled an alleged assignation attempt on Berezovsky's life.
Double standards in how Western countries treat Russia are a familiar line of defense for the Kremlin's controversial moves. As the government daily Rossiiskaya gazeta commented on July 17: "Over the past six years, Moscow has sent Britain 21 extradition requests, but not a single suspect has been extradited. The suspects included fraudsters, killers, terrorists, drug dealers, and persons involved in especially serious embezzlement of funds. Six of the people mentioned in the requests have been granted political asylum in Britain." Some in Moscow see Berezovsky's hand in the present crisis, linking his indictment in Moscow for his promise to violently overthrow Putin's government, to the theme that London overreacted in an expression of double standards and in alleged effort to cover up British intelligence failures. Public Chamber member Sergei Markov argues that the issue has been politicized because, "Berezovsky is using the Litvinenko case to discredit the Russian leadership with the aim of disrupting the transfer of power to Putin's successor. So, the tail is wagging the dog" (Nezavisimaya gazeta, July 18).
Arguably, Moscow's response has not been smart. Critics say the Kremlin has been slow and ponderous in an effort to avoid a tit-for-tat round of expulsions that would undermine Russian business interests. Unfortunately, in an allegedly unrelated incident, two RAF Tornado fighters were scrambled on July 17 to intercept two Russian "Bear" bombers apparently heading towards British airspace on a routine mission off the coast of Norway. The military saber rattling, open to misunderstanding given the tension between both sides, illustrates the unexpected and unpredictable nature of Moscow's handling of the crisis.
For Moscow, timing is everything. For example, there may be a delay in implementing any counter measures until the expulsions actually occur in London. This uncertainty has contributed to speculation and rising tensions. Yuri Trutnev, Russia's powerful natural resources minister, denied that the Kremlin wants to hurt British businesses in Russia. "I don't think it makes sense to impose restrictions that would affect the investment climate, because that would be very expensive, including for Britain. We will continue working as usual and don't see any reason to review our approach to foreign investments [in light of] recent events," Trutnev added (Interfax, Moscow, July 17).
At the heart of the stand off, however, is the principle that the British government will not stand by and do nothing when a foreign government attempts to silence its critics on British soil. The unusually silent Putin must find a way to salvage Russia's image abroad. Putin's brand of "managed democracy," as well as his efforts to control the critics of the government is inherently wrapped up in his intelligence background and the need to use and protect members of the Russian intelligence community, upon whom he relies. Effectively, the FSB has placed MI6 on trial in Moscow, and the public investigation seeks to discredit the reputation of British intelligence.
By choosing to expel four British diplomats, restricting visas to British officials, and ending counter-terrorist cooperation, Moscow has essentially asked London what kind of relationship it wishes to salvage from this crisis.