Stationing of Patriot Missiles Near Russian Border in Poland Threatens US-Russia Relations
Publication: Eurasia Daily Monitor Volume: 7 Issue: 14
By: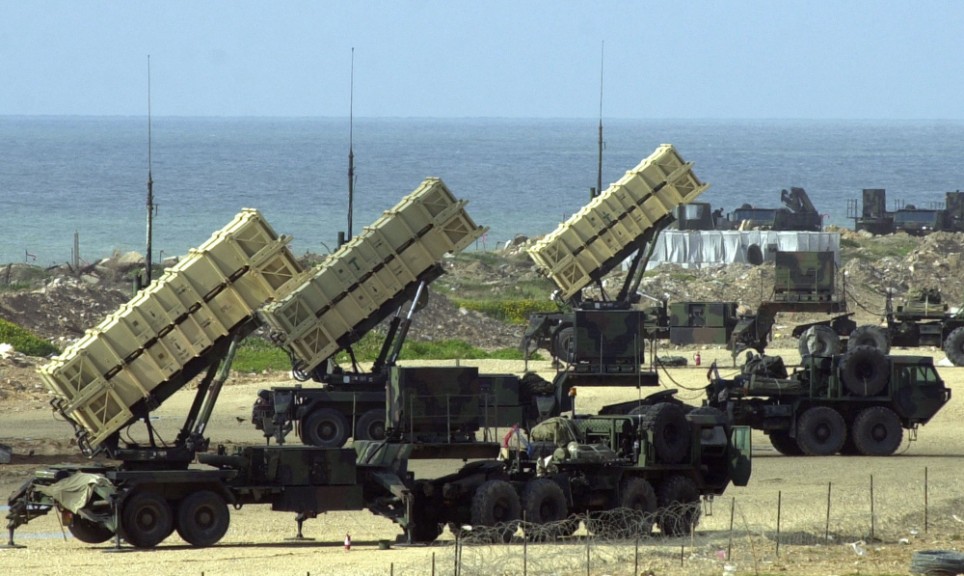 It has been reported from Warsaw that a U.S. military base along with a battery of PAC2 and PAC3 Patriot missiles will be deployed next April in Morąg, a town only 100 kilometers away from the Russian border (the Kaliningrad region). It was originally announced that the Patriots would be stationed in Wesoła, close to Warsaw, but now the Polish Defense Minister Bogdan Klich announced Morąg is better: "No strategic issues were considered here. It is just that in Morąg, we were able to offer the best possible conditions for American soldiers and their technical equipment." The US Patriots in Poland are planned to be operational by next June. The Patriot batteries can intercept aircraft as well as ballistic missiles (Gazeta Wyborcza, January 20).
The Patriot deployment to Poland was agreed between Warsaw and Washington to offset possible Russian threats to station Iskander ballistic missiles in Kaliningrad in response to the deployment of U.S. BMD interceptor missiles in Poland and the BMD radar in the Czech Republic. Last September U.S. President Barrack Obama announced plans to scrap the deployment of the BMD in Poland and the Czech Republic. In response, President Dmitry Medvedev announced that Iskander missiles would not be deployed in Kaliningrad (Interfax, September 26). But Washington decided to go ahead with Patriot deployment, apparently to calm Polish irritation over the sudden scrapping of BMD deployment plans.
The deployment of U.S. solders and missiles close to the Russian border will be seen as a serious provocation and our military chiefs will likely interpret it as evidence of America's continued ill intent and treachery. The Patriot battery has radars and electronic equipment, so the Defense Ministry will assume it will be used to spy on Russian military activities in Kaliningrad. According to the Chairman of the Council on Foreign and Defense Policy Sergei Karaganov, "Russia does not trust the U.S. 100 percent" and relations are as bad as during the Cold War in 1983. Karaganov believes Russia's "super corrupt officials want relations with the U.S. to get worse" (VPK, January 13). The fact that the Patriot missiles are a defensive weapon will hardly stop a surge of anti-American propaganda in Russia.
Last month Foreign Minister Sergei Lavrov gave NATO Secretary-General Anders Fogh Rasmussen a draft proposal for a new security agreement that stipulates more detailed restrictions on the stationing of troops and military hardware in the alliance's new Eastern European member states including – the Patriot missiles. NATO apparently will rebuff the Russian proposal as it is putting together military plans to defend the Baltic member states Lithuania, Latvia and Estonia in the event of a possible Russian attack (Moscow Times, January 19).
The announcement of the forward deployment of Patriot missiles comes after a string of unpleasant events that have undermined the attempt to "reset" US-Russian relations that the Obama administration began last spring. Moscow and Washington have failed to complete a strategic nuclear arms control agreement before the end of 2009 and negotiations appear to be stalled (EDM, January 7). Medvedev has demanded that if a new arms control treaty is signed, it must be formally ratified by the U.S. Senate as fast as in the Russian parliament that is fully controlled by the Kremlin: "It's unacceptable if like in Soviet times we ratify and the U.S. does not" (Interfax, January 16). Moreover, Russian officials have expressed alarm that after the Republican Senate election victory in Massachusetts the prospects of ratifying an agreement have diminished (Interfax, January 20).
The chairman of the Federation Council Defense and Security Committee Viktor Ozerov confirmed to Radio Liberty last week that the agreement to allow U.S. air transit of troops and supplies signed during Obama's visit to Moscow last July has been stalled. According to Ozerov, Russia is reluctant to help the Americans in Afghanistan, since after they leave it will have to co-exist with the Taliban. Moscow does not want to be seen as a U.S. ally and wants more concessions on arms control (www.svobodanews.ru, January 13).
Last week during the six power talks (U.S., France, Germany, Russia, China and Germany) in New York on the Iranian nuclear problem, no decision was reached on any further sanctions despite western pressure led by the United States. China resisted any punitive action and Deputy Foreign Minister Sergei Ryabkov told reporters "it is too early to discus anything specific" (VPK, January 20).
Increasingly it seems the so-called "reset" of U.S.-Russian relations has failed on all fronts with confusion in one field muddling up relations in others. Of course, the U.S. has been successfully deploying troops and allies in Afghanistan without Russian assistance and Moscow cannot do anything further to stop the deployment of Patriots in Poland. Of course, the threat to deploy Iskander missiles in Kaliningrad may be reinstated. But the Iskanders are produced by the Russian defense industry in relatively small quantities and presently are all sent to the Caucasus, where their range may be required in action to offset the weakness of the Russian Air Force in a possible future resumption of warfare in Georgia.
In response to the Patriot deployment in Poland, Russia might react in kind by finally releasing the S-300 anti-aircraft missiles that it promised but did not finally ship to Iran. The S-300s would cover an important capability gap in Iranian air defenses and the missiles may be claimed to be as defensive in nature as the Patriots. While demonstrating Russian disgust, the completion of the S-300 deal could also earn Moscow up to $1 billion in sales.