Strategic Implications of China's Consolidation of Rare Earth Industries
Publication: China Brief Volume: 10 Issue: 20
By: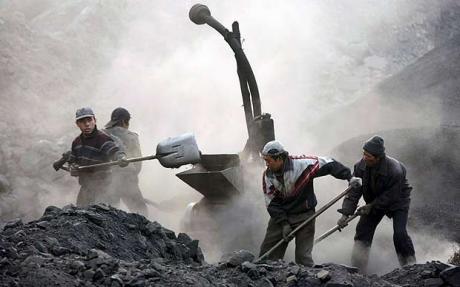 The Chinese government is stepping up control over the country's rare earth supply, key elements needed to develop advanced military technology. In early September, Beijing released guidelines to help facilitate mergers and acquisitions of the rare earth sector and enhance the consolidation of this strategic industry under Chinese state-owned enterprises (www.gov.cn; No. 27 [2010]). Chinese leaders have long emphasized the strategic importance of "rare earths." As the late Chinese patriarch Deng Xiaoping famously stated, "The Middle East has oil, and China has rare earths." China currently supplies approximately 97 percent of the world's consumption of "rare earths," which includes 17 elements such as cerium cerium, neodymium lathanum, yttrium and dysprosium, to name a few. Rare earth elements (REEs) have become essential components in high-tech commercial as well as military applications. REEs are used in magnets, lasers, fiber optic cables, computer monitors, cell phones, stainless steel and a number of green technologies. Moreover, REEs have extensive uses in missiles, smart weapons, jet engines, navigation instruments and other advanced military technology.
The new guidelines released by the Chinese State Council on September 6 follow in line with recent efforts by the central government to strengthen regulation and control over the country's strategic industries. Beijing reportedly plans to cut the number of rare earth firms from the current 90 to 20 by 2015 (People's Daily Online, September 10). Other measures include reducing export quotas, cracking down on illegal mining and mineral smuggling, issuing no new mining licenses and production caps and setting up a monitoring system covering production, transportation and sales in the rare earth market (People's Daily Online, September 9). Coupled by the government's stringent restrictions on mining, production and exporting of rare earth REEs, these guidelines will likely lead to the rare earth sector being exploited by only a few select state-owned enterprises closely tied to Beijing.
While China produces 97 percent of the world's supply of REEs, it only accounts for 59.3 percent of global rare earth deposits. Furthermore, China's rare earth reserves accounted for 36 percent of the world's total in 2009, but output hit 120,000 tons (97 percent of the world's total). Yet, the resources are "very much undervalued because of over-exploitation and improper management," said Zhang Anwen, deputy secretary-general of the Chinese Society of Rare Earths (China Daily, June 2).
In what appears to be Beijing's first step toward the consolidation of China's rare earth industry, central government-owned enterprises have begun taking over the local state-owned rare metal and rare earth companies. For instance, the Aluminum Corporation of China (Chinalco)—a state-controlled corporation—announced on September 26 that it signed an agreement to assume a major stake in the Jiangxi Rare Earth and Rare Metals Tungsten Group (JXTC) for 10 billion yuan ($1.5 billion). Moreover, in May, China Minmentals Corporation—another state-controlled corporation—signed a contract to invest 4.5-5.5 billion yuan ($675.7 million$-833.3 million) on tungsten and rare earth production in Chenzhou City, Hunan Province (Xinhua News Agency, September 27).
The Chinese government claim that its measures are also intended to protect the environment, according to Chinese Commerce Minister Chen Deming: "Mass-extraction of rare earth will cause great damage to the environment, that's why China has tightened controls over rare earth production, exploration and trade." "Rare earth exports should not threaten environmental protection or national security [emphasis added] to promote the domestic economy," he said (People's Daily Online, September 16).
Beijing's push to consolidate the rare earth industry dovetail a parallel effort to establish new rules for national security reviews of mergers and acquisitions (M&A) between Chinese and foreign companies. The new Plan for National Security Review Mechanism (NSR Plan) was introduced in Premier Wen Jiabao's annual Government Work Report, which was released during the annual session of the National People's Congress in March 2010. The NSR Plan will reportedly "accelerate the establishment of the National Security Review Mechanism of foreign investment." More specifically, it will create an inter-ministry committee to conduct reviews of transactions that concerns "strategic and sensitive" industries and China's national champions.
Global concerns over China's recent measures, which could potentially serve as roadblocks for foreign investments and create Chinese monopolies over strategic resources, prompted Premier Wen to refute allegations that China was trying to "lock up" the rare earth market. During a keynote speech at the Sixth China-EU Business Summit, Premier Wen stated, "China is not using rare earth as a bargaining chip," Wen said. "We aim for the world's sustainable development." "It is necessary to exercise management and control over the rare earth industry, but there won't be any embargo," he said (People's Daily Online, October 8).
Yet, implications of the Chinese government's growing control over strategic resources were laid bare during China's recent spat with Japan over the East China Sea. China allegedly imposed a ban on exports of certain metals to Japan, which observers believe was in response to Tokyo's detention of a Chinese fishing boat captain.
In the final analysis, as Beijing exerts more control over rare earth supply, it will give China a strategic advantage as it continues to build powerful high-technology industries and modernize the military. Indeed, over the years China has become the world's leading supplier of components crucial to U.S. defense systems. While China willingness to "lock up" these resources remains to be seen, Beijing is taking clear steps to exert more control over these strategic resources. Moreover, these measures raise concerns over the future availability of the refined products created from rare earth materials that remain critical to U.S. national security.