Taliban Reach Out to Iran
Publication: Terrorism Monitor Volume: 13 Issue: 12
By: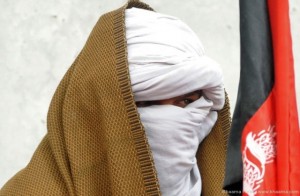 In an effort to break free from Pakistan's influence, two different groups of Afghan Taliban leaders have during the last year reportedly explored the possibility of establishing a Taliban safe haven in Iran, while also seeking Tehran's support for their insurgency. In October 2014, Abdul Qayum Zakir, the former leading Taliban military commander, visited Iran in secret and independently to discuss the idea according to reports in the media. A Taliban source who was recently briefed about Zakir's trip said he was accompanied by two senior commanders, Mawlawi Awas and Mawlawi Zakir. Mawlawi Zakir's real name is unknown, but his network is inspired by Abdul Qayum Zakir, while Mawalwi Awas is a well-known figure who serves as the Taliban shadow governor of Bala Buluk district, in western Farah Province, which borders Iran. The three apparently held talks with Iranian intelligence officials for several days, but Zakir, a hardliner, achieved little concrete in his visit. [1] A Taliban source said:
Tehran refused to host a safe haven for Taliban combatants, but offered that the Taliban could live as refugees on its soil. Iran even agreed to provide treatment to injured Taliban fighters and was willing to support the group financially, but refused to supply Iranian-made weapons. [2]
The source also said an Iranian official told Zakir, a hardline Salafist, that the Taliban need to completely sever ties with al-Qaeda and resist allying with the Islamic State. However, "Zakir was reluctant to accept any conditions regarding links with al-Qaeda and the Islamic State," the source said.
Following Zakir's failed attempt, Tayab Agha, the head of the Taliban's office in Qatar, led a delegation of senior Taliban members to Tehran with similar demands in mid-May, this time on behalf of the Taliban's leadership council (Khaama Press, May 19). These events follow the Taliban's first visit to Iran in 2013, when a delegation travelled there to participate in an "Islamic Awakening" religious conference (Press TV, June 14, 2013). Iran offered similar conditions to Tayab Agha's official delegation as to Zakir's, although this visit was reportedly marginally more productive. This was partly because both the Taliban and Iran view the Islamic State as a common threat, albeit for different reasons. "I think they and Agha will meet again," a Taliban source said. [3]
The Taliban's recent outreach to Iran's Shi'a government is unprecedented, particularly given that the latter has opposed the hardline Sunni Taliban movement since its emergence in southern Afghanistan two decades ago. However, the Taliban leaders' apparent moves to seek potential sanctuary in Iran come amid a growing rift among Taliban leaders, and are also in response to pressure on the movement from Pakistan. A third important factor influencing the Taliban's effort to reach out to Iran is the emergence of Islamic State in Afghanistan as a potential rival to the group.
Zakir's outreach to Tehran reportedly began soon after he was sacked by his arch-rival, Mullah Akhtar Muhammad Mansour, a former minister in the Taliban's government, in April 2014. Their differences intensified in the following months when the Taliban indicated it might be willing to join peace negotiations with the new Afghan government led by President Ashraf Ghani, which Zakir, a hardliner, opposed. A Taliban commander who requested anonymity told one of the article's authors:
Zakir thought that Mansour was Pakistan's puppet and would agree to peace negotiations [with the Afghan government], and thus he should do something to be able to continue fighting. Moreover, Zakir was unhappy over being sidelined and complained [to his confidants] that Mansour and his close associate Gul Agha Akhund have seized the Taliban leadership. [4]
The source said that Zakir felt humiliated over his sacking last year and had been trying to chart an independent course, particularly regarding Iran:
Zakir did not inform or seek Mansour's permission, but was telling his fellow commanders that [Taliban supreme leader] Mullah Muhammad Omar and the Taliban leadership council [in the southwestern Pakistani city of] Quetta were aware of his plans to visit Iran, and they should not worry about the consequences. [5]
The essential context to this apparent move by Zakir, perhaps with some level of support from Mullah Omar, is that it comes after Pakistan's powerful military, the Taliban's principal foreign backer since its emergence in 1994, sought to establish a friendly relationship with President Ghani since he assumed office last September. Islamabad reportedly agreed to facilitate talks between Kabul and Pakistan-based Afghan Taliban leaders (RFE/RL, November 12, 2014). China, Pakistan's closest international ally, is reportedly supportive of improved relations between Afghanistan and Pakistan, and has additionally pressured Islamabad to deliver the Taliban to the negotiating table (RFE/RL, February 16). Disappointed by these developments, Zakir decided to explore the possibility of creating a new sanctuary for the Taliban in Iran. When it ruled in Kabul, however, relations between the Taliban and Tehran were highly strained, and the two sides nearly went to war in 1998 after nine Iranian diplomats were killed following the Taliban's recapture of the northern city of Mazar-e-Sharif (New York Times, September 10, 1998).
As there are no signs of the Taliban scaling down their operation, there is some possibility that Pakistan will respond to President Ghani's overture by taking action against the Taliban leadership currently hiding in Pakistan. In such case, it is not only Zakir, but his senior colleagues including Mansour—who have enjoyed the protection of Pakistan—who may also become worried. Meanwhile, Zakir's outreach to Iran additionally reflects the challenges facing Taliban's Pakistan-based leadership, who are struggling to reassert control over commanders and fighters inside Afghanistan. It also reveals ongoing rifts among Taliban leaders. When Zakir was sacked as chief Taliban military commander in April 2014, a Taliban statement said he "resigned from the burdensome duties of the Military Commission because of his prolonged battle with ill health." [6] In a thinly-veiled slight, the statement said Zakir was never a deputy to Mullah Omar, the Taliban supreme leader. Taliban sources say Zakir viewed this as a deliberate effort by Mansour to insult him and push him out of Taliban leadership circles. [7] Their rivalry has now seeped into insurgent cadres and is even turning into a tribal rivalry. Moreover, the recent outreach to Iran also indicates that the Taliban are divided on their response to the Islamic State, which would play a role in shaping the future relationship between the Taliban and Iran. For instance, while Iran might be willing to support anti-Islamic State Taliban, this, in turn, would increase the likelihood that pro-Islamic State Afghan militants would openly ally with the Islamic State.
Hekmatullah Azamy is a research analyst at the Centre for Conflict and Peace Studies (CAPS), a think tank in Kabul. Abubakar Siddique is a journalist with RFE/RL and the author of The Pashtun Question: The Unresolved Key to the Future of Pakistan and Afghanistan (London: Hurst and Company, 2014).
Notes
1. Azamy interview with Mawlawi Amin (name changed), March 15, 2015.
2. Azamy interview with a Taliban commander who requested anonymity, March 12, 2015.
3. Azamy interview with Mawlawi Rahmani (name changed), Taliban figure in Helmand, June 8, 2015; Azamy interview with a Taliban commander, ibid.
4. Interview with Mawlawi Amin, op. cit.
5. Ibid.
6. The statement can be found at https://shahamat-english.com/category/statements/.
7. Azamy interview with Mawlawi Amin, op. cit.