Tennessee Williams and Russian Arms Sales in Latin America
Publication: Eurasia Daily Monitor Volume: 10 Issue: 192
By: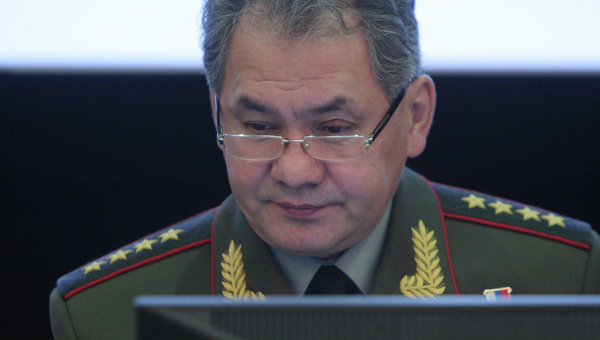 At a recent Kremlin session for the Commission of Military-Technical Cooperation with Foreign States, President Vladimir Putin outlined Russian arms sales policy. According to Putin, Russia has achieved notable results in its strategic policy of arms sales abroad. Russia sells weapons only to legitimate authorities of foreign governments, he noted. Selling weapons to illegal formations undermines the fundamentals of security in the given country and the world as a whole. Russia aims to sell solely to states and ensure that the weapons enhance only their defensive capability. The Russian president further argued that Moscow always comprehensively assesses the specific situation in any region. Arms sales are also critical to the modernization and enhanced competitiveness of Russia's defense industry, he added; and as that industry develops, Russia will be able to sell more abroad (Krasnaya Zvezda Online, October 15).
Yet, despite President Putin's confident assurances, Russian arms sales are a much more complicated phenomenon. During the month of October 2013, Defense Minister Sergei Shoigu traveled through South America, selling Russian weapons to Brazil and Peru, while Chief of the General Staff, General Valery Gerasimov earlier met in Moscow with General Julio Cesar Aviles Castillo, the commander-in-chief of Nicaragua's forces. These meetings were instructive for anyone seeking to understand Russian arms sales abroad.
Gerasimov described his meetings with General Aviles as a breakthrough not only regarding military-technical cooperation, but also purely in terms of military-military cooperation; both sides discussed future options for both sets of issues. Both governments also discussed future cooperation on anti-drug measures with Russian anti-drug tsar Viktor Ivanov (Krasnaya Zvezda Online, September 25).
Although Russia has substantially increased its anti-drug cooperation with Nicaragua, Russian organized crime has become deeply implicated in the Latin American drug trade. In particular, Russian arms sales to Venezuela under Hugo Chavez helped facilitate Venezuela's support for the drug trade as well as Russian involvement in it. The Kremlin's ignorance to these realities is quite unlikely since the holder of the Latin American portfolio is none other than Igor Sechin, Putin's right-hand man. Moreover, such policies pay off for Moscow—Latin American arms sales jumped nine-fold between 2004 and 2009, and Russia now supplies more arms to the area than does the United States (https://www6.miami.edu/UMH/CDA/UMH_Main/0,1770,45362-1;55907-2;66672-3,00.html; https://www.moscowtopnews.com/?area=postView&id=1939).
This breakthrough also means that Moscow will be able to utilize Nicaraguan ports for its Navy. In September, a Russian naval group performed a mission in the Atlantic Ocean and then the sea tugboat Yevgeny Khorov, the large cruiser Moskva, the large destroyer Vice-Admiral Kulakov, and the tanker Ivan Bubnov paid unofficial visits to Cuban and Nicaraguan ports (Interfax, September 13. It is quite likely that this collaboration will develop into something more regular as a result. Consequently, there is now reason to suspect that Nicaragua will replace Venezuela as the center of Russian efforts to destabilize pro-Western Latin American regimes given the signs that President Nicolas Maduro's government lacks the staying power of Hugo Chavez.
Shoigu, on the other hand, encountered a mixed reception. In September 2013, Brasilia and Moscow finalized Brazil's purchase of the Pantsir-S1 air defense system, (Tecnologia e Defesa, September 6). Russia is also offering Brazil a stake in the Future Advanced Fighter Project (RIA Novosti, October 14). In addition, the purpose of Shoigu's October 16–17 visit was clearly to discuss existing and prospective arms sales to Brazil (Interfax-AVN Online, October 9). These would include Igla anti-air defenses for use during the World Cup and Summer Olympics, to be hosted by Brazil in 2014 and 2016, respectively, as well as the Pantsir-S-1.
Peru, on the other hand, was initially interested in T-55 tanks and armor—though, after having seen the T-90 model, Lima's preferences have shifted to that tank version, as well as the BTR-80A armored transports and new air defense systems (Kommersant Online, October 9). Yet, while Shoigu and the Russian government clearly made headway in Brazil, and even though Peru is interested in Russian helicopters and tanks, Moscow's efforts to insert new text into the drafted agreement concerning intellectual property prevented the signing of an agreement with Lima on military-technical cooperation (Peru 21, El Commercio, October 15).

Moscow's latest deals in Latin America help to contrast the official and "unofficial" sides of Russian arms sales. In his description of Russia's global weapons sales policies, Putin overlooked the fact that Russia, through arms sales agreements with Iran and Syria, has been the principal armorer of Hezbollah (Haaretz, September 11). Likewise, Moscow and its agents are engaged in similar gun-running throughout Africa and Latin America, if not elsewhere (see EDM, May 12, 13, 2010). This is a vast subterranean empire but one in which the arms sales, as is the case in official contexts, are used to gain influence and destabilize pro-Western governments. It also has long been known that the defense industry as a whole is a notoriously corrupt sector of the Russian economy (see EDM, July 28, 2011; November 30, 2012; December 7, 2012; October 25, 2013). Moreover, it has equally long been known that Moscow's high officials use arms sales abroad as slush funds for personal or private domestic political gain (Wall Street Journal, May 19, 2006). Playwright Tennessee Williams memorably had Brick, a character in the play "Cat on a Hot Tin Roof," state that "mendacity is the system we live in." Unfortunately Putin's remarks above and his subordinates' activities in Latin America underscore the abiding truth of that observation.