The Complexities of Measuring Belarusian Public Opinion
Publication: Eurasia Daily Monitor Volume: 18 Issue: 22
By: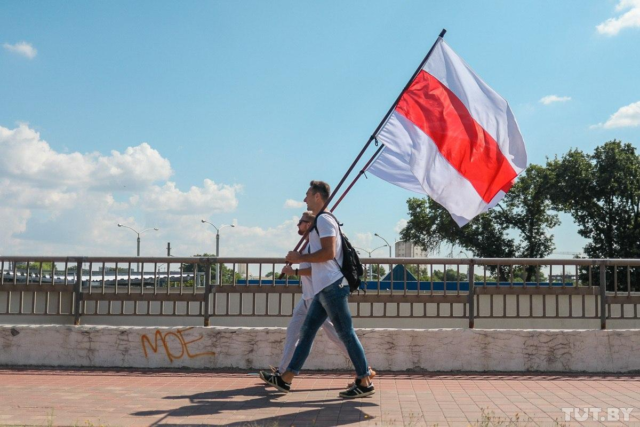 On February 11–12, the All-Belarusian People's Assembly (ABPA) will gather together 2,700 delegates, including representatives of all levels of executive power in the country, members of the parliament, and directors of Belarus's largest production units. This ostensibly trendsetting event comes amid new findings regarding shifting societal attitudes and evolving Belarusian-Russian relations.
Societal attitudes in Belarus are particularly difficult to scrutinize because of the absence of reliable domestic surveys. In 2016, the government eliminated the Independent Institute for Socio-Economic and Political Studies, which had conducted quarterly face-to-face public opinion polls since the early 1990s; and no other organization has yet filled that void. Moreover, in April 2020, a leaked news story suggested that, in the capital city of Minsk, President Alyaksandr Lukashenka's popularity rating amounted to 24 percent. As a result, the director of the Academy of Sciences' Institute of Sociology, Gennady Korshunov, who was implicated in that leak, resigned. The ban on unauthorized public opinion surveying means that polling, for the most part, may only be conducted online. But given the socio-economic characteristics of Lukashenka's support base (poorer, more rural, less educated) versus that of the protest movement, the internet polling method predictably skews the results in favor of the latter.
According to the latest survey data released by Chatham House, Lukashenka is trusted by 24 percent of Belarusians, whereas opposition leader Svetlana Tikhanovskaya and her entourage enjoy the trust of 39 percent (Naviny, February 4). Yet another online poll, of 2,000 Belarusian urbanites aged 16–64, conducted in December 2020 by the Berlin-based Center for East European and International Studies, shows 29 percent of respondents "completely" and 16.3 percent "partially" agreeing with the protests, while 19.7 percent "completely" and 11.6 "partially" disagree. As evidenced in prior analyses, the social base of the protest movement is made up predominantly of large-city dwellers, engaged mainly in the private sector or, to some extent, in the professional fields of medicine, education and the arts (Conversation.com, February 4).
Finally, a telephone survey (arguably, a more reliable technique, compared with online interviewing) of 1,000 Belarusians conducted in early December by Belarusian interviewers on behalf of the Warsaw-based Center for Eastern Studies, found that 41 percent of Belarusians have a positive attitude toward Lukashenka, whereas 46 percent hold a negative view. The attitude toward Russia and Russians is overwhelmingly positive—73 and 88 percent, respectively. Likewise, 71 percent support the Union State of Russia and Belarus. And yet, almost 43 percent think that Russia poses a threat to Belarusian statehood (Euroradio, February 6; Osw.waw.pl, January 29).
Given the low reliability of polling data, a February 2 announcement by Lukashenka came across to many as moderately intriguing. The Belarusian president revealed that the government had ordered a "large-scale" sociological survey, now underway, which would be complete before the opening of the ABPA. The survey is being conducted by an undisclosed foreign pollster, in order to, as Lukashenka put it, ensure trust. According to Yury Drakakhrust of Radio Liberty, the fact that the head of state announced a national survey by a foreign company while also finding it necessary to publicly state he will guarantee the anonymity of the respondents suggests that the authorities do not trust the polling and other research routinely conducted by their own loyalists (Svaboda.org, February 4). Already the entire questionnaire has been leaked and published online (Docs.google.com, accessed February 7). It contains 28 questions, including about trust vested in Lukashenka, attitudes to the protest movement, opinions of the white-red-white flag (adopted by the protesters), etc. One popular blogger has asked the public to respond to the questionnaire on his Telegram Channel so that the results could be compared to those eventually published by the government. Already, 40,000 people have responded to the blogger's appeal (Facebook.com/pasternakjane, February 6).
It is likely that societal trust will further be eroded by the sudden arrest of a group of Belarusian bankers associated with Belagroprombank, chaired from 2012 to 2018 by former prime minister Sergei Rumas. Moreover, the whereabouts of Rumas himself are uncertain. Initially, it was reported he had been apprehended, too; but then his wife was quoted as saying he is currently abroad (Tut.by, February 3). Though a graduate of a Russian military college, Rumas has been regarded as a liberal.
On the Belarusian-Russian "front," the situation remains ambiguous despite the fact that Western opprobrium and sanctions have made Russia both the ultimate kingmaker in and the only economic lifeline for Belarus. On the one hand, on top of previous arrangements favorable for Belarus, Russia postponed (until March 1, 2023) the repayment of its loan for the construction of the nuclear power plant in Astravets, and switched the interest rate from variable to a fixed 2.3 percent (Svaboda.org, February 2). On the other hand, the deputy chairperson of the Russian Security Council, Dmitry Medvedev, who once authored the infamous integration ultimatum to Belarus (December 2018), issued a fresh, urgent call to deepen bilateral integration, including by introducing a common currency (Gazetaby, February 2). To that, some Lukashenka loyalists replied that Belarus has never been averse to integration; but they countered that there is still no level playing field as far as the pricing of hydrocarbons is concerned. Also, Belarus is supposed to pay for oil and natural gas in dollars, not in rubles, which it uses to pay for everything else it buys from Russia (Politring, February 3).
A suggestive argument took place between two unlikely sparring partners, the National Historical Museum of Belarus and the Russian embassy in Minsk. On February 4, the museum wrote on its Instagram page that exactly 275 years ago, Andrei Tadeusz Bonaventura Kosciuszko was born, the famous nobleman, military engineer, politician and hero of four countries and two continents. To this the Russian embassy replied on its site that "to call Kosciuszko a Belarusian national hero is to own up to one's historical ignorance." Queried by Nasha Niva, an outlet of Belarusian Westernizers, the press secretary of the Belarusian foreign ministry observed that "it is up to Belarus and the Belarusian people to define their heroes. And they did it properly, without interfering in the affairs of others and without encroaching on someone else's territory" (Tut.by, February 5). Clearly, the Russian embassy is unwilling to notice that Belarusian historical memory has two versions and only one of them is Russo-centric (see Jamestown.org, December 20, 2019). This, of course, is an entirely different story but possibly a bad omen, too. For it implies that bilateral problems may pop up anytime.