The Danger of Terrorist Black Holes in Southern Africa
Publication: Terrorism Monitor Volume: 5 Issue: 5
By: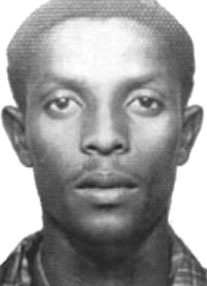 On March 13, a South African intelligence official warned that a number of international terrorists may be spending time in South Africa, using the country as a safehaven (South Africa Press Association, March 13). Furthermore, in October 2004, the CIA reportedly identified 29 al-Qaeda leaders serving in management and support positions operating from Pakistan and Iraq to South Africa (South Africa Press Association, October 4, 2004). Recent evidence suggests that prominent al-Qaeda financiers, facilitators and recruiters continue to operate in the generally underreported region of southern Africa. A brief historical survey of these events seems to reveal a discernible pattern that prominent global jihadis—sometimes serving as conduits between UK- and Pakistan-based networks—have used southern Africa as a possible medium through which to not only stage operations, but also secure refuge, money and recruits; all critical factors for executing attacks in support of the movement.
The new terrorism, epitomized by al-Qaeda and the broader jihadi movement, enjoys a dispersed, decentralized and arguably leaderless structure, instructed and driven more by ideology, doctrine and bottom-up social networks than by any one central figure. Since headless, flat organizations and movements are difficult to destroy in the most open, accessible environments, the task becomes even greater in regions riddled with "black holes" where porous borders, swathes of ungoverned space, lawlessness and easy access to arms and illicit trade converge to create comparative advantages for terrorists seeking refuge and support mechanisms for operations and attacks [1]. These opaque corridors, coupled with information technology, afford ample space for jihadi "hubs" to move, nest and grow their networked infrastructure while retaining a quiet, threatening posture worldwide.
Southern Africa exemplifies one such corridor in which al-Qaeda might utilize comparatively advantageous conditions in order to remain viably intact and active. Al-Qaeda franchises are well-placed across west, north and east Africa, with growing signs that southern Africa may have been or is a key support base. Much of southern Africa contains "terrorist black holes" where lawlessness provides terrorists with the means to develop support structures—safehouses, training opportunities, mobility and funding channels—to advance their objectives. The fact that southern Africa has played host to a number of recent incidents involving prominent al-Qaeda facilitators further indicates its use and value, and warrants a closer look at this generally underreported region. With lawlessness, government corruption and a wide-range of preferred terrorist financing methods available—minerals, gemstones, pirated products and narcotics—al-Qaeda could indeed partake in illicit and unregulated trade in southern Africa to sustain itself.
Madagascar
When Jamal Khalifa was found dead in his gemstone mine in southeastern Madagascar in late January, it was unclear which was more puzzling: the murky circumstances surrounding his death, which his brother Malek emphasized to the press, or the more alarming assertion that he was involved in the African gemstone trade (Asharq al-Awsat, February 1). Jamal Khalifa was a widely-suspected al-Qaeda financier linked to a dizzying array of terrorist operatives, plots and front organizations across the globe. Through fronts established in the Philippines, Khalifa reportedly funded Khalid Sheikh Mohammed, a mastermind of the 9/11 attacks, and his nephew Ramzi Youssef to execute Operation Bojinka, a plot to simultaneously destroy 12 transpacific airliners bound for the United States from Asian cities. He is notably also credited with the creation of the Abu Sayyaf Group in the Philippines (Manila Times, February 1). Since 9/11, Saudi Arabia reportedly restricted Khalifa, who is also Osama bin Laden's brother-in-law, to the kingdom and the seafood restaurant that he co-owned with his brother Malek in Jeddah. The fact that an al-Qaeda suspect of this profile maintained mining interests in Madagascar and elsewhere raises questions regarding al-Qaeda's ability to capitalize on ungoverned spaces in southern Africa and beyond for its financing activities.
Coincidently, less than a week after Khalifa's death, Midi Madagaskira, an Antananarivo-based daily, reported that Fazul Mohammed, a Comoros-born al-Qaeda leader, had not only survived a U.S. air strike that targeted him in Somalia, but also had been seen in Majunga, a seaside town in northwest Madagascar [2]. Mohammed allegedly directed the 1998 bombings of U.S. embassies in Kenya and Tanzania. If it is true that he found safe passage from Somalia to Madagascar or the Comoros, it strongly suggests that there was an existing support infrastructure there to facilitate his movements. Another possible scenario is that he was directing fighters in Somalia while based in Madagascar or another African country.
Analysts and media reports often also associate Fazul Mohammed with diamond trading in western Africa in the late 1990s. He allegedly organized and took part in a smuggling scheme in Sierra Leone and Liberia through a Senegalese trader named Ibrahim Bah who was also a close associate of the president, Charles Taylor. Coincidently, it may also be remembered that around the same time these alleged al-Qaeda diamond schemes took place, Yassin al-Qadi, another U.S.-designated terrorist financier, invested US$3 million for a 12% interest in Global Diamond Resources, a California-registered company that mined diamonds in South Africa, and another multinational gemstone operation through New Diamond Corp. Ltd., an offshore company that he controlled. While the two individuals and their involvement in the gemstone trade may not be linked, the use of diamonds for terrorist financing activities is well-known and would most likely take place in southern Africa or other parts of the continent where precious stones are mined and traded.
South Africa
Madagascar is not the only example of a southern African country playing host to prominent jihadi operatives. While South Africa witnessed a spate of terrorist attacks and extremist activities in the Cape Town area by the Salafi-inspired PAGAD and Iranian-sponsored Qibla organizations in the late 1990s, there is perhaps a more worrying trend that prominent al-Qaeda operatives, with a much more global agenda, are using the state as a base of support operations. In January, the United States and the United Nations moved to freeze the assets of South African-based cousins Junaid and Farhad Dockrat for providing material and financial support to al-Qaeda [3]. The cousins illustrate how jihadi hubs—individuals with extensive social networks within the movement—can become tentacles of support that facilitate the movement of human resources and capital to perpetuate the organization.
Junaid Dockrat is a dentist in Johannesburg. Professionals—doctors, lawyers, engineers—tend to be involved in terrorist financing activities more so than their non-professional counterparts and often earn enough through legitimate means to fund terrorism, making it difficult to prevent by conventional anti-money laundering measures. Junaid Dockrat allegedly transferred $120,000 to Hamza Rabia, the now deceased al-Qaeda foreign operations chief, in March and April 2004 to facilitate the movement of South Africans to terrorist camps in Pakistan. The U.S. government also listed Dockrat as a majority co-owner of Sniper Africa, a purported hunting goods store that has been designated as a global terrorist entity [4]. Junaid could have acquired these funds through his legitimate employment as a medical professional and business owner. This illustrates a key challenge and distinction for why combating terrorist financing is difficult and different from traditional anti-money laundering measures. Terrorist financing is reverse money laundering. Terrorists dirty clean money, whereas money launderers and other criminals clean dirty money. Junaid's association with his more visible cousin, Farhad, likely caused Western intelligence services to identify him.
Farhad Dockrat is a Pretoria-based cleric also involved in terrorist financing and other support activities. The United States claims that he financed terrorism through a $62,900 gift he gave to the Taliban ambassador in Pakistan to be forwarded to al-Akhtar Trust, an al-Qaeda charity front. In addition, Farhad seems to be active in Salafi proselytizing networks. He heads the "lavish" Darus Salaam Mosque in Laudium, a nearby suburb, which is reportedly frequented by the Pakistani and Malavian communities (Daily Times, January 30). His son, Muaz, lectures in the adjoining Islamic college. In 2005, Farhad, Muaz and a student were detained for a number of weeks in Gambia where they were suspected of al-Qaeda membership. Dockrat claimed that he was unjustly held and insisted that he was on a religious mission across the region to exchange "Islamic educational techniques" [5]. Perhaps indicative of the effectiveness of these techniques, Farhad's former student, Zoubier Ismail, was detained with other South Africans during a raid on an al-Qaeda safehouse in Pakistan in late 2004.
One pattern that emerges is an apparent South African link to jihadi operatives, often of Pakistani descent, in the United Kingdom and Pakistan. Haroon Aswat, another prominent jihadi who was active in Pakistan, though born in Gujarat, India, was detained in Zambia traveling from Zimbabwe in late July 2005 after his phone number was found on all four of London's July 7, 2005 suicide bombers. He reportedly exchanged a flurry of phone calls with each of them while he was in South Africa in the days before the attack (The Times [London], July 31, 2005). Although not conclusive, the phone calls suggest an operational relationship between Aswat in South Africa and the suicide cell in London led by Mohammed Saddiq Khan, who undertook terrorist training in Pakistan with a group of other Britons.
Aswat has an extensive history of links and associations with al-Qaeda and the greater jihadi movement in and out of the United Kingdom and Pakistan and, later, the southern African region. In London in the 1990s, he was an assistant to Abu Hamza at the Finsbury Park Mosque. In 2002, the U.S. government prosecuted him for attempting to establish a terrorist training camp in Bly, Oregon. Apart from his possible involvement in 7/7, the United States recently linked Aswat to Mohammed al-Ghabra, a designated terrorist financier, facilitator and recruiter based in east London. In 2004, Aswat allegedly met al-Ghabra in Pakistan where al-Ghabra was engaged in extensive terrorist training. The United States also accuses al-Ghabra of recruiting and sending Britons to train and fight in Pakistan and Iraq. Aswat, al-Ghabra and al-Qaeda networks in Pakistan seem to have constituted a triangular link among training activities in Pakistan, financing activities in South Africa and operations and attacks in the United Kingdom.
The case of Abd al-Muhsin al-Libi further illustrates this trend of prominent al-Qaeda operatives using South Africa as a base for terrorist support infrastructures. Al-Libi, also known as Ibrahim Tantouche, emerged in South Africa in February 2004 when he was detained for holding a fake South African passport. Later that year, British security agencies found boxes of South African passports at the home of a suspected al-Qaeda member in Britain. The passports were legitimate passports, not fakes, indicating that they were obtained illegally through a South African government official (The Star [South Africa], July 28, 2004). There seems to be a good possibility that al-Libi acquired the fake passport through al-Qaeda support structures in South Africa.
Al-Libi previously directed the al-Qaeda terrorist financing fronts, the Afghan Support Committee and Revival of Islamic Society. Both operated under charity covers and diverted money to al-Qaeda that was raised for orphans who in reality were either dead or non-existent. Although his current whereabouts are not publicly known, as of November 2005 he was in South Africa, free and awaiting the outcome of a political asylum application.
Conclusion
While these terrorist activities give indication that southern Africa could offer sanctuaries for prominent jihadis to support or plot future terrorist attacks, these same events may also suggest that the U.S.-led efforts are resulting in tactical victories. Key sectors of the network seem to be emerging. Khalifa's appearance in Madagascar is worrying because it signifies that important terrorist financing mechanisms such as diamond trading may be available to high-profile al-Qaeda associates. Yet, at the same time, travel bans, asset freezes and the detainment of prominent operatives also suggest in each of the cases cited that important victories are being won.
Identifying and neutralizing terrorist support infrastructures are a critical part of any successful counter-terrorism strategy. The United States' announcement that the Pentagon will create an African Central Command in 2008, while explained at least in part by energy security and balancing China, may also indicate that the United States will continue to monitor and increasingly dismantle these jihadi support hubs and prevent them from proliferating further.
Notes
1. For a comprehensive study, see Rem Korteweg and David Ehrhardt, Terrorist Black Holes: A Study into Terrorist Sanctuaries and Governmental Weakness, TNO Defense Security and Safety, 2006.
2. Report found at: https://www.meobservatory.com/news/2007/02/news2020607.htm.
3. South Africa exercised a veto in the Security Council to prevent UN designation, so only the U.S. designation applies at present. See also "UN links SA men to al-Qaeda," Sunday Times, January 21, 2007.
4. See U.S. Treasury press release: https://www.ustreas.gov/press/releases/hp230.htm.
5. For more information, see: https://molvi.blogspot.com/2005/10/missing-persons_08.html.