The Death of Baitullah Mahsud: A View from Afghanistan
Publication: Terrorism Monitor Volume: 7 Issue: 26
By: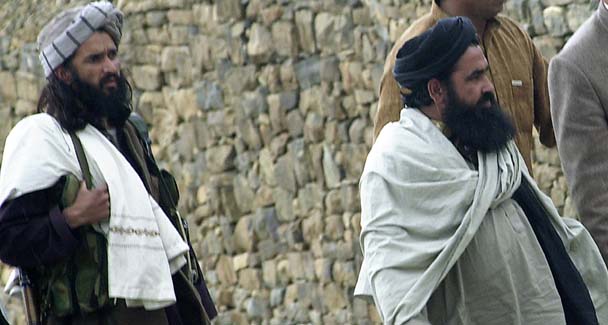 Officials in Afghanistan see the killing of Pakistani Taliban leader Baitullah Mahsud as a great victory for his opponents and say his death may result in the breakup of the Tehrik-e-Taliban Pakistan (TTP) organization. The loss of the TTP leader comes as Pakistani jet fighters and helicopter gunships continue to pound Taliban positions in South Waziristan in preparation for an expected ground offensive.
Baitullah Mahsud was killed in a U.S. drone missile attack on his father-in-law's house in South Waziristan. Although officials in Pakistan, Afghanistan and the United States have stood behind reports of the death of the insurgent leader, the Taliban in Pakistan still insist their leader is alive, an increasingly unsustainable position. The Taliban in Afghanistan have refused comment on this issue.
Hamed Elmi, deputy spokesperson to Afghan president Hamid Karzai, feels certain that Baitullah is dead, but the government is still waiting for more credible evidence of the insurgent leader's death from the Pakistani government [1] Elmi says that Baitullah and his group are linked to al-Qaeda, but his death does not lead the government to expect a decrease in Taliban attacks within Afghanistan. "This is one hundred percent true that the Pakistani Taliban leader is killed… We can see that after he was killed there was a big clash between his two top commanders, Wali-ur-Rahman and Hakimullah Mahsud over who would replace him." Elmi says that the Afghan government wants the Pakistani government to close all those religious madrassas (religious schools) where thousands of Taliban have been trained as terrorist insurgents. "There are hundreds of madrassas on the Pakistan side that are training young boys as terrorists. We want these madrassas to be closed and to be changed into modern schools. Their curriculums should be under government control. We have always insisted the Pakistani government should have control over the religious madrassas. The centers for terrorist training should be destroyed. We also have religious madrassas in different cities of Afghanistan but none of them [are] used for terrorist activities because we have full control over our madrassas."
Elmi said the Defense Ministry was happy with the killing of the Taliban leader. "His death is a big success for the killers and can have a big positive impact not only on the situation in Pakistan and Afghanistan. His death is good for the region and even for the world."
Kabul-based political analyst Fazal Raman Orya says that killing the TTP leader will have a short term positive impact on the security situation in Afghanistan, Pakistan and the region. [2] According to Orya, Mahsud was a main player for Pakistani Inter-Services Intelligence and was killed at the ISI's suggestion. "He was very powerful; he had more than 30,000 armed people but sometimes he was not listening to the ISI and was out of their control – that is why they decided to kill him."
Orya says the ISI will now look for a good replacement and will reorganize the TTP structure. "The truth is that ISI wants to replace him with a new person. The new person will be more powerful than Mahsud but he will always be listening to ISI. Once Baitullah is replaced by the new person I think the situation will become much worse in Afghanistan."
Afghan Taliban spokesperson Qari Yusuf Ahmadi refused to speak on the repercussions of the TTP leader's fate, saying that the movement will have comments once Baitullah Mahsud's death is confirmed by the Pakistani Taliban. "We do not want to give any comments on the death of Baitullah Mahsud. His friends have not confirmed his death yet." [3]
General Mohammad Zaher Azimi, spokesperson for Afghanistan's defense ministry, said the ministry is still collecting information regarding Baitullah's death, but says if his elimination is confirmed, it will have a direct positive impact on the security situation in the region and in Afghanistan in particular. General Azimi maintains there was a very close connection between the Taliban, al-Qaeda and Baitullah Mahsud, especially his connection with the Haqqani network in Miramshah. "They were working together to plan suicide attacks in Afghanistan, training and sending suicide bombers into Afghanistan." [4]
General Azimi is confident that the death of Baitullah Mahsud will gradually improve the security situation in Afghanistan. "It won't have a high-speed, positive impact on [the] security situation in Afghanistan and the region very soon, but in the coming few months its positive impact will be seen."
Notes:
1. Hamed Elmi deputy spokesperson to the President Hamed karzai was interviewed on August 12, 2009.
2. Fazal Rahman Orya political analyst was interviewed on August 13, 2009.
3. Taliban Spokesperson Qari Yusuf Ahmadi was contacted on August 12, 2009.
4. General Zahir Azimi spokesperson for the Afghanistan defense ministry was interviewed on August 13 2009. For the Haqqani network, see Terrorism Monitor, March 24, 2008; Terrorism Focus, July 1, 2008.