The Death of Waziristan's Mullah Nazir: An American Victory or a Pakistani Loss?
Publication: Terrorism Monitor Volume: 11 Issue: 2
By: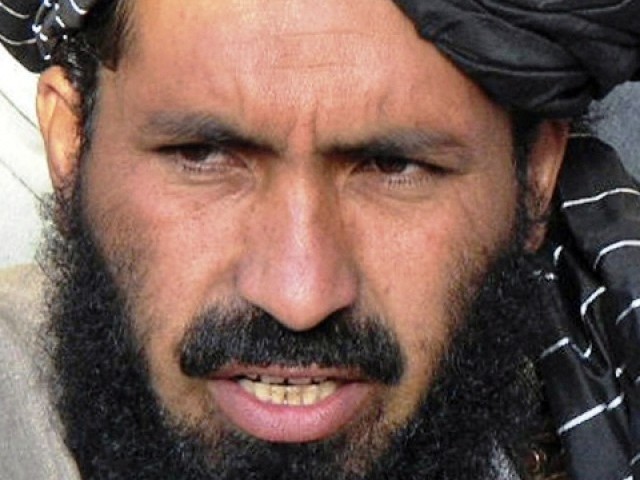 News of the death of prominent Taliban leader Mullah Nazir in a drone strike hit the headlines in Pakistan earlier this month just as the national focus was on a new military doctrine that defines "home-grown militancy" as the "biggest threat to the country" (Express Tribune [Karachi], January 3; January 4; The News [Islamabad], January 4).
Mullah Nazir was a strategic asset and close ally of the Pakistani security establishment and was considered by them to be one of the "good Taliban," fighters who focused their jihad against U.S. and NATO forces across the border rather than on Pakistani forces. The Pakistan army signed a peace deal with Mullah Nazir in 2009 in which the latter agreed that he would not attack Pakistani security forces. In return, the Pakistani military left Mullah Nazir's area of control totally untouched during operations against the Tehrik-e-Taliban Pakistan (TTP) in South Waziristan in October 2009. The Obama administration, however, regarded Mullah Nazir as one of the "bad Taliban," a dangerous al-Qaeda collaborator who had openly supported Osama bin Laden and Afghan Taliban leader Mullah Omar. Mullah Nazir was further accused of aiding cross-border attacks on U.S. forces in the Paktika, Zabul and Helmand provinces of Afghanistan and was once described as "the most influential anti-U.S. commander" (The News [Islamabad], January 4; January 10). In the aftermath of the drone strike the mutilated body of a purported Afghan spy was dumped by the road in Wana with a note accusing him of responsibility for the death of Mullah Nazir through collaboration with U.S. forces. According to the note, the deceased confessed to giving a digital Quran to Mullah Nazir just before the strike which contained tracking chips used by the drone to acquire its target (AFP, January 22).
The 38-year-old Mullah Nazir was a dual citizen of Pakistan and Afghanistan and had property and family in both the countries, as is common in the tribal area of Pakistan. Mullah Nazir belonged to the Kaka Khel clan of the Ahmadzai Wazir sub-tribe. The Mullah had already been targeted on multiple occasions by both drone attacks and suicide bombings, but had escaped with his life each time. The first drone attack on Mullah Nazir was in February 2008, while another near-miss came in June 2012. The Mullah narrowly escaped a suicide attack last November when a bomber blew himself up near his vehicle as it was passing through a Wana market. Rival Taliban commanders affiliated with Hakimullah Mahsud's TTP were widely believed to be behind the attack. Shortly after the bombing, Mullah Nazir's Wazir tribe ordered all Mahsud tribesmen to leave the area.
Mullah Nazir was first associated as a militant with Gulbuddin Hekmatyar's Hizb-e-Islami, an Afghan rebel movement and favorite of Pakistan's Inter-Services Intelligence (ISI) during the days of the anti-Soviet jihad. Nazir later joined the Taliban movement in Afghanistan, but within Pakistan he was aligned with Maulana Fazlur Rahman's JUI Party (Daily Times [Lahore], January 9, 2007).
Mullah Nazir moved back to South Waziristan when the Taliban government fell to U.S.-led coalition forces in November, 2001 and tried to reorganize former jihadis and Taliban sympathizers using funds from al-Qaeda (Friday Times [Lahore], January 17). When the Pakistani army started military operations against Waziristan-based Taliban and al-Qaeda elements in 2003, Nazir was already on the most-wanted list. Nevertheless, Mullah Nazir was quickly released after his surrender and detention as part of a deal made with tribal militants in 2004.
Mullah Nazir founded his own Taliban outfit in 2006 and within a year he was counted among the most powerful Taliban commanders in Wana. In March 2007, Nazir started a battle with the Uzbek and Tajik militants who had been active in northwest Pakistan since the 1990s, most notably the powerful Islamic Movement of Uzbekistan under the leadership of the late Tahir Yuldashev (Express Tribune [Karachi], November 30, 2012; The News [Islamabad], January 18). The battle that ensued in March, 2007 lasted for roughly 17 days, during which time the Uzbeks lost around 200 people – about a fifth of their total strength – forcing them to vacate the area (The News [Islamabad], January 4; see Terrorism Monitor, January 13, 2008).
As the Uzbeks and their local supporters left the local capital of Wana and the surrounding areas, Mullah Nazir emerged as the sole Taliban leader in the area. The Pakistani army provided cover to Nazir's forces and also helped him secure the bases vacated by the Uzbeks before signing a truce with the Pakistani authorities in 2007 (Daily Mashriq [Peshawar], January 4). A cozy relationship developed with the Pakistani Army, which viewed his methods as a model for the rest of the tribal agencies.
Nazir has now been replaced with Bahwal Khan, who is better known as Salahuddin Ayubi and is a former confidante of Mullah Nazir. Ayubi belongs to the Zalee Khel, a sub-tribe of the Ahmadzai Wazir, and participated in the Afghan Taliban's war against the U.S.-led NATO coalition. He is known to be hot-tempered compared to his predecessor and may therefore have difficulty keeping his people loyal to himself (Friday Times [Lahore], January 17).
According to analyst and former Pakistani official Rustam Shah Mohmand, Mullah Nazir's death may not have any impact on the insurgency in Afghanistan, but may change the local power balance and military landscape in the tribal areas (The News [Islamabad], January 10). Any attempt by the expelled Uzbeks and their supporters to return to Waziristan would complicate matters for the Pakistani military. According to Mohmand, Mullah Nazir was relatively effective in ensuring that Pakistani troops and their installations were not attacked.
After Mullah Nazir's death, members of his group declared that no one would be allowed to disturb peace in the area. However, it remains unclear how effective his successors will be in maintaining this state of affairs. Analyst Saifullah Khan Mahsud of the FATA Research Center said his death could result in chaos, as Mullah Nazir tried to contain the Pakistani Taliban while keeping Waziri tribes and militant groups united (The Nation [Lahore] January 3). According to veteran journalist Saleem Safi, Mullah Nazir's death is a major impediment to Islamabad's policy-makers and may have repercussions for Pakistan's latest Afghan policy of facilitating peace talks with the Afghan Taliban (Friday Times [Lahore], January 17).
Some analysts believe that Nazir's death may be a serious setback to the Afghan Taliban. A Kabul based security analyst, Ashraf Khpalwak, said that Mullah Nazir's death would harm the insurgency in Afghanistan, especially in those provinces that share a border with Pakistan (Friday Times [Lahore], January 17). Others believe that it would become more difficult for Pakistani security forces to combat and control the TTP as they have lost a close ally in this effort. Though Mullah Nazir's group has declared that they would honor all existing peace agreements with the Pakistani government, some analysts feel that keeping Mullah Nazir's successor Bahawal Khan from joining the TTP will be a major challenge for the Pakistani military (Khybernews [Peshawar], January 19; Friday Times [Lahore], January 17).
Tayyab Ali Shah is a freelance political and policy analyst. He is a Pastun from Pakistan and has Masters degrees in Political Science, Business Administration and Public Policy. Tayyab moderates the Pakhtunkhwa Peace Forum and has written for Pakistan's Frontier Post and Daily Times.