The New Silk Road and Latin America: Will They Ever Meet?
Publication: China Brief Volume: 15 Issue: 5
By: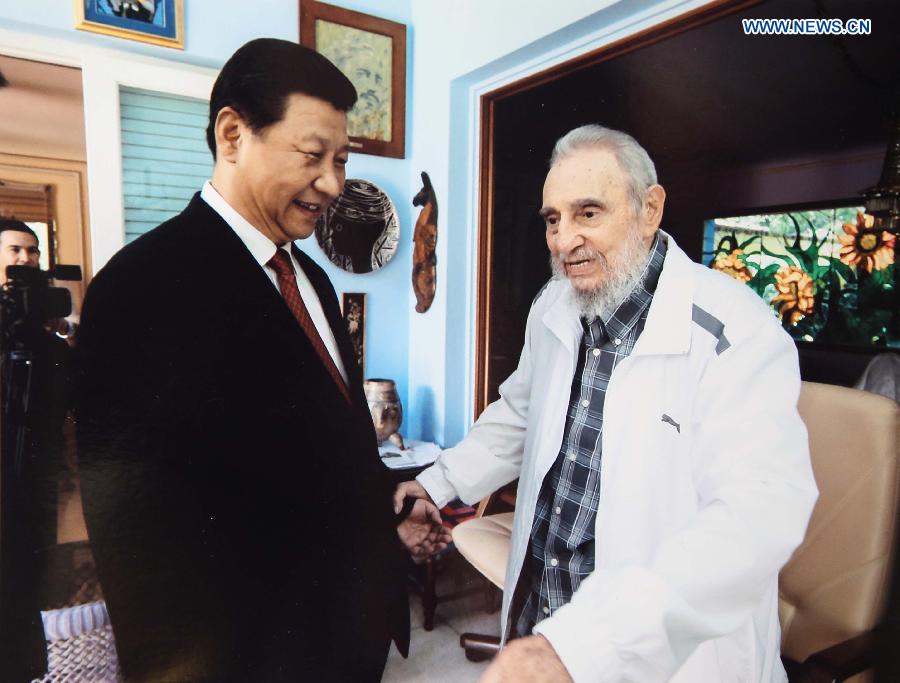 Chinese President Xi Jinping's New Silk Road stretches over 8,000 miles from China to Europe, traversing the Eurasian land mass and even touching Africa, but notably excludes one continent on the other side of the world—Latin America. President Xi's landmark initiative, also known as "one belt, one road" that consists of the Silk Road Economic Belt and the 21st Century Maritime Silk Road, has become the centerpiece of Beijing's foreign and trade policy toward countries along the route. For Latin America, however, the New Silk Road appears to be merely a catchphrase used by the Chinese media, not officials, to include the region within Beijing's overarching strategy.
Latin America is largely absent from official Chinese discussions of the New Silk Road. When President Xi visited the region in July 2014, he made no mention of the New Silk Road during any public event, even though he spoke repeatedly about the initiative during his visits to Europe and South Asia at other times last year (Ministry of Foreign Affairs, July 11, 2014). During the first ministerial meeting of the Forum of China and Community of Latin American and Caribbean States (CELAC) this January, there was similarly no mention of "one belt, one road" (Xinhua, January 8). According to a map released by state-run Xinhua News Agency in May 2014, the New Silk Road does not extend to Latin America (Xinhua, May 8, 2014).
Yet this has not stopped Chinese commentators from using the New Silk Road to describe China's Latin America policy. One Global Times article tied the two together by mentioning the " 'silk road' across the Pacific Ocean" from Mexico to Guangdong and Fujian provinces in the 16th century (Global Times, January 4). The article explains that today, "the gradually expanding and enhancing new Silk Road [sic] is bringing the two regions closer and closer" and later continues that "one belt, one road" is intended to "expand trade and investment instead of adding to trade routes. Latin America will be bound to benefit a lot from the proposal." Writing before the Silk Road Fund was established in November 2014, the Global Times carried an article claiming that a "New Silk Road Development Fund or Development Bank could integrate China's Asia, Africa and even Latin America policies" (Global Times, June 24, 2014). Discussing the signing of an agreement with Ecuador to establish China's first free trade zone on the continent, China Daily described it as a "prelude to a Latin America Silk Road post station" (China Daily, January 10).
One specific Chinese investment that is named as evidence of the New Silk Road in Latin America more than any other is the Nicaragua Canal. Although the New Silk Road is a Chinese government initiative and the Canal is ostensibly private investment by Chinese billionaire Wang Jing, several commentators in the Chinese media treated them as one and the same. A Tencent Finance article called the Canal a "new bridgehead for the country's 'one belt, one road' strategy," even as it noted that the Ministry of Foreign Affairs has said that there is no government involvement (Tencent, December 24, 2014; Ministry of Foreign Affairs, December 22, 2014). Xiang Jun, a Taiwanese professor, called the Canal the "Latin America version of 'one belt, one road' " (Takungpao, November 28, 2014).
The most serious treatment of Latin America's role in the New Silk Road is by Xue Li, a director at the Institute of World Politics and Economics under the Chinese Academy of Social Sciences (Financial Times [Chinese], January 21). Tracing the New Silk Road's origins to China's transition from "hide and bide" to the "new normal" of a more active foreign policy and the New Type of Great Power Relations under President Xi, Xue asks "what place does Latin America hold in China's international strategy? Can it become another terminal on the 21st Century Maritime Silk Road and not have its importance surpassed by Africa?" Xue answers that the New Silk Road's "main objective is to establish cooperative networks in Europe and Asia," so "Latin America and Africa are not as important for China's 'one belt, one road' strategy as Eurasia." The region is "far away, with lots of U.S. influence, weak economic connections, obvious cultural differences and no way to connect it [to China] via roads, making China–Latin America relations overall a weaker grade than China-Africa relations." Xue details the region's shortcomings to explain why China should not overestimate Latin America's strategic importance. First of all, its economic structure and industrial policies are not aligned. Moreover, it suffers from the middle income trap. Finally, the region is defined by rapid inflation, high debt and low competitiveness, as well as drug problems and widespread Christianity.
Xue goes on to add that the image of the United States looms large over Latin America. "European influence over Africa is far less than U.S. influence in Latin America," meaning that "if China wanted, it could even become security and military allies with some Africa countries." Military alliances, however, is something the United States would not tolerate in its backyard. As evidence, Xue points to China establishing "partnerships" with Latin American countries, which "signify that China cannot establish military alliances," since "partnerships are weaker than military alliances."
Xue does offer China some advice for bringing the New Silk Road to Latin America. China should determine the important countries and fields for cooperation, and work to control its risks. Since China cannot have good relations with every country, it should be selective based on economic interests and avoid "financial blackhole" countries that are reliant on one product. Xue suggests Uruguay and Trinidad and Tobago for investment; Brazil and Argentina for their overall strength; and Bolivia, Ecuador and Chile for their political stability, economic potential and resources. Xue recommends China pursue energy, mining, new industries and trade hubs, including a free trade zone in Mexico. But Xue concludes that Latin America is less important than Africa for China, and that the " 'one belt, one road' strategy in Latin America is: China now has the money, but should be careful how it spends it."
Xue's skeptical conclusion rests on the assumption that China's foreign policy should be based on China's economic interests, and those interests will not be found in Latin America. Moreover, the United States' continued influence in Latin America precludes closer political relations, suggesting that the region as a whole is the least important to China and does not need to be included in the New Silk Road. Indeed, it appears that the Chinese government is content to pursue the current trajectory of China-Latin America relations and not seek to include the region in its larger strategy.