The Political Situation Grows Tense in Minsk
Publication: Eurasia Daily Monitor Volume: 17 Issue: 90
By: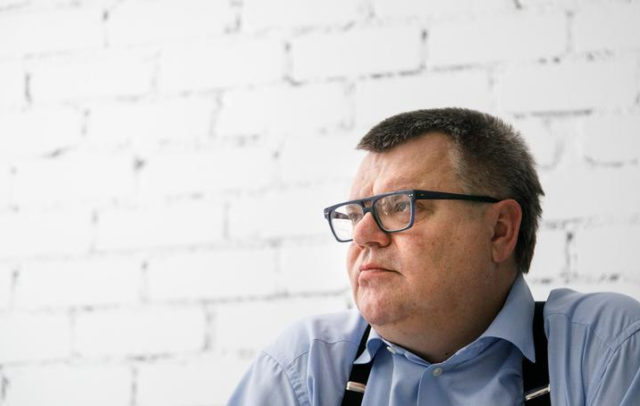 Perhaps never has the flow of events in Minsk been as dynamic and captivating as at present. Moreover, available sources of information have dramatically diversified as online social networks and Telegram channels gained prominence to supplement traditional media outlets. As a case in point: On the morning of June 17, a well-known Belarusian pro-government commentator and an aspiring philosopher posted a 362-word narrative on his Facebook page, titled "When to arrest [Victor] Babariko," i.e., President Alyaksandr Lukashenka's major electoral challenger. He argued that Babariko's jailing was only a matter of time due to new revelations about the presidential hopeful's alleged involvement in organized crime. However, if Babariko were to be apprehended after his registration as a candidate, he would be detained in the middle of his campaign, thus agitating people and possibly enlisting the active support of his patrons in Russia's Gazprom. Whereas, if he is arrested before June 20—the ideal timing, the commentator suggested—Babariko will be largely forgotten in a month (Facebook.com, June 17). To wit, the period June 20–July 4 has officially been designated for submitting collected signatures (needed to be registered as a candidate) to the Central Electoral Commission (CEC), whereas, the actual registration of candidates is to take place during July 5–14 (Belta, May 8). The aforementioned posting was followed by hundreds of comments. One of the first of them read "the response to your question depends entirely on the assessment of the electoral situation. If Babariko is likely to win in the first round [that is, if he is able to grab more than 50 percent of the vote], then the time to arrest is now."
Just one day later, Babariko and his son Eduard were arrested. As of June 18, Babariko, who heads Belgasprombank, had managed to collect more than 400,000 signatures from supporters and was preparing to turn them into the Central Electoral Commission (CEC) (Tut.by, June 18).
The news sparked a series of escalations and responses from multiple quarters. In Minsk, youths protested, forming a human chain along a one-kilometer stretch of Independence Avenue, and dozens were apprehended by police. Ivan Tertel, the chairperson of the State Control Committee, suggested that Gazprom executives or possibly (Russian) individuals higher up stood behind Babariko's "wrongdoing" (Tut.by, June 18). Tertel subsequently participated in a meeting with Western ambassadors, organized by the Ministry of Foreign Affairs (Tut.by, June 19). The explanation of alleged wrongdoing itself, though including such ominous charges as "money laundering," "bribes" and "attempting to withdraw large sums of money from accounts under his control" (Myfin.by, June 18), is hard to grasp. And the fact that the authorities identified Belgasprombank's art collection as integral to the entire case reinforces the confusion. The collection in question is worth $20 million and consists of paintings of Belarus-born artists of the Paris school that the bank bought at Western auctions so that Belarusians could enjoy them. One of the paintings is Eve by Chaim Soutine, painted in 1928 and worth $1.8 million—the most expensive piece of visual art currently exhibited in Belarus (Kp.by, March 19, 2014). Babariko was previously praised for obtaining the collection.
Nadezhda Yermakova, the former chairperson of the National Bank, who now presides over Belgazprombank's temporary administration, was asked how repeated audits of Belgazprombank had not revealed any problems until those suddenly emerged now. She responded cryptically: "[P]roblems identified by the Control Committee are not in the purview of the National Bank's inspections and external audit" (Tut.by, June 19).
In her turn, CEC Chairperson Lydia Yermoshina explained that Babariko still stands a chance to be registered as a presidential hopeful because, at the moment, he does not have a criminal record (Svaboda.org, June 19). Finally, Russia's ambassador to Minsk, Dmitry Mezentsev warned against confusing conflicts between the economic entities of two countries and overall strategic relations (Sputnik.by, June 17). And Russia's Gazprombank, which had earlier called the replacement of the leadership team at Belgazprombank, its daughter company, illegal, declared that the current predicament involves an entity that reflects only 2 percent of Gazprombanks's overall assets (Tut.by, June 17).
Commentary of the Babariko affair has been dominated by two separate proposed narratives. Some observers claim the case has uncovered Russia's brazen meddling in Belarus's elections. Others argue that the Belarusian incumbent is trying to silence the candidate with the best chance of unseating him. In fact, these refrains may not necessarily contradict each other.
As if to underscore how unusual the situation is, the director of the Sociology Institute of the Belarusian Academy of Sciences confirmed that Lukashenka's 25 percent rating in the city of Minsk (see EDM, June 16) was indeed one of the institute's April findings (Nasha Niva, June 19). And yet a narrative appeared on Lenta.ru, a popular Russian news site, to the effect that an obscure IT firm—Tazeros Global Systems—estimated that only 3.8 percent of the electorate support the current Belarusian president (Lenta.ru, June 20).
Andrei Kazakevich, a seasoned opposition-minded analyst, suggests that the ongoing political crisis in Belarus is the deepest one since 1996. Despite the well-funded propaganda machine and the awareness of potential harm to relations with the West and to negotiations with Russia, the powers that be resorted to the crudest possible solution: the arrest of the most electable presidential candidates (Sergei Tikhanovsky and Victor Babariko). As such, this reflects an outright failure of the "regime" (Facebook.com/kazakevich.andrei, June 20). An interview by Kamil Kłysiński, who advises the Polish government on its relations with Belarus, contains multiple inconsistencies typical for Belarus policies of the West at large. For example, he observes that the Belarusian public no longer pays any attention to the traditional opposition, which is why such former nomenklatura personalities as Babariko and Tsepkalo were able to replace it so quickly. And yet, he forgets to mention that the traditional opposition has, in fact, long been on life support in Warsaw and elsewhere in Europe (Reform.by, June 20).
Writing in Tut.by, well-known Belarusian commentator Artyom Shraibman notes that facts and developments on the ground frequently manage to overwhelm those in power. In his piece, Shraibman warns that the spiral of police brutality against young demonstrators, who are not as cautious and fearful as their predecessors were ten years ago, may lead to bloodshed. Additionally, he underscores that protests have become widespread, engulfing even minor cities (Tut.by, June 22). Others, however, opine that tensions are largely stoked by online publications and that the opposition is demoralized by the sudden realization that the major anti-regime personalities are actually backed by Russia. It remains to be seen if Shraibman's worst-case scenario will be avoided.