The "Putinization" of Ukraine's Security Forces
Publication: Eurasia Daily Monitor Volume: 7 Issue: 120
By: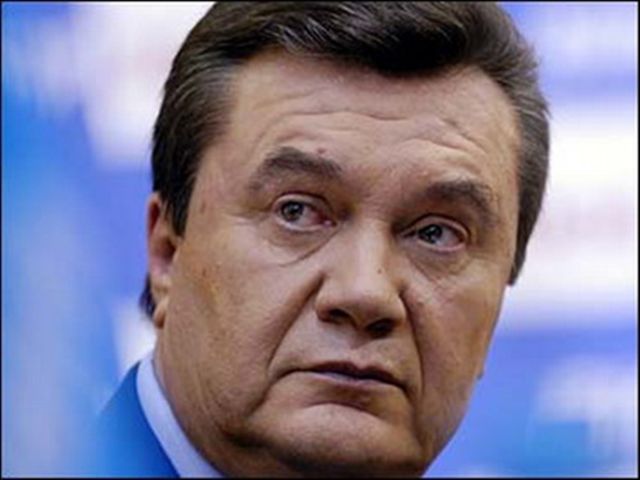 The "Putinization of Ukraine's media policy" is taking place at the same time in Ukraine's siloviki (security forces). Both steps lead Ukraine closer to Kuchma's semi-authoritarian regime and Vladimir Putin's "managed/sovereign democracy" in Russia.
"Putinization" is occurring in both the Interior Ministry (MVS) and Security Service (SBU), following the return of Kuchma era discredited officials and those linked to the corrupt gas lobby (EDM, March 29, April 1). First Deputy Interior Minister, Sergei Popkov, headed MVS internal troops when they advanced on Kyiv on November 28, 2004 to suppress the Orange Revolution.
"Putinization" of the MVS comes after the Party of Regions repeatedly attacked its alleged politicization under "Orange" Interior Minister, Yuriy Lutsenko. After being elected, Yanukovych "demanded" that the MVS become "apolitical" and told Interior Minister, Anatoliy Mogiliov, that "de-politicization of your work" is the key to your success (Ukrayinska Pravda, March 11).
However, the MVS has become more politicized and is undergoing a "Putinization." At his 100 days anniversary meeting with the media, Yanukovych was asked why the MVS prevented the opposition from protesting. He responded that this was untrue and that the MVS merely defended civic peace and halted attempts by a minority to prevent the majority from living in peace. As stated in Ukrayinska Pravda (June 5), "A few more such comments (from Yanukovych) and one could think that one was listening to an explanation by a Unified Russia party spokesman."
Journalists pressed Yanukovych on why the MVS stood in excessive numbers in full riot gear between his supporters and the opposition? He replied that Berkut and Tytan Spetsnaz forces were there to prevent conflict between both sides.
Ukrayinska Pravda and other Ukrainian media ridiculed these official explanations saying there is a three-fold anti-opposition strategy in place.
1. Wherever Yanukovych travels in Ukraine a small group of his supporters are brought to the event.
2. Berkut/Tytan Spetsnaz are placed between the opposition and Yanukovych supporters in greater numbers than the opposition and in full riot gear with loaded weapons.
3. Spetsnaz block the opposition, surround them in a vice and prevent them moving.
The new policy nullifies the very purpose of the right to protest, "as those to whom it is addressed simply do not see it" (Ukrayinska Pravda, June 5). Yanukovych's supporters are permitted to stand closest to him and receive the main television coverage.
The aim of the new policy is two-fold. First, to show that the opposition allegedly has little support. Second, to intimidate citizens thereby reducing the numbers of protestors.
This is accompanied by a strategy to prevent opposition protestors from travelling to Kyiv (www.maidan.org.ua, May 10-13), plus, a media policy that gives excessive, positive television coverage to the authorities and limited, negative coverage to the opposition.
The SBU is under the control of the president, according to the 1996 and 2006 constitutions, and has been considered by every president as his personal institution. A lack of civilian oversight coupled with its large size (30,000 officers compared to a combined 6,000 in the UK's MI5 and MI6) has led to the misuse of the SBU by each president.
This includes SBU involvement under Chairman, Leonid Derkach, in the export of Soviet era arms to conflict zones such as Sierra Leone, the subject of the 2005 fictional Hollywood film "Lord of War" based on the exploits of arms dealer Yuri Orlov (played by Nicolas Cage). Mykola Melnychenko, a presidential guard in the Directorate on State Defense (UDO), which was separated from the SBU in the early 1990's, illicitly taped Kuchma's abuse of office including the abduction and murder of journalist, Georgi Gongadze. No SBU officers were ever prosecuted for the crime.
More importantly the SBU continues KGB-style political surveillance of opponents –not just separatists, which every intelligence agency would see as one of its areas of responsibility. Evidence provided to EDM points to President, Viktor Yushchenko, using the SBU against domestic opponents such as the Party of Regions and also Yulia Tymoshenko. These sources also point to SBU surveillance of foreign political visitors, including this author.
An international scandal followed the attempted intimidation of the Catholic University in Lviv, where the dean was asked to sign a statement agreeing he would not permit students to become involved in protests (Kyiv Post, May 28). The US State Department and Canadian parliamentarian Boryz Wrzesnewskyj condemned the SBU's interference in May 28 and June 2 statements (Kyiv Post, June 3).
American-Ukrainian Rector of Ukrainian Catholic University, Borys Gudziak, described the SBU's demands as a return to KGB tactics (Kyiv Post, May 28). SBU Chairman, Valeriy Khoroshkovsky, ridiculed the complaints as "political technology" used by "opponents of the stabilization processes taking place in the state" (Komersant-Ukraina, May 31). Evidence of surveillance of communications was found in the press conference held by President Yanukovych on his 100th day in office. The Stop Censorship NGO, signed by 502 journalists and 132 NGO's, planned to undertake a protest during the press conference (https://5.ua/newsline/242/0/66534/).
As Ukraynska Pravda (June 5) journalist Serhiy Leshchenko noted, only a few Stop Censorship leaders knew in advance of the planned event. Yet, from his reactions, Yanukovych had clearly been pre-prepared to expect the protest and the plan to give him a Stop Censorship t-shirt and petition. The only explanation for his knowledge of the protest is that Stop Censorship NGO's telephones are being monitored.
Khoroshkovsky is both a billionaire oligarch and media magnate. This has meant he has always been criticized by Anatoliy Grytsenko, head of the parliament's committee on national security and defence, as unsuitable because of his conflict of interests.
Ukraine's most viewed television channel, Inter, the general director of which is Khoroshkovsky's spouse, Olena, is mainly watched in Russophone Eastern-Southern Ukraine. Valeriy Khoroshkovsky, "is in charge of contacting other media owners to ensure a favorable TV coverage of the new leadership" (Kyiv Post, May 7). Khoroshkovsky was accused of taking control of the National Council on Television and Radio which controls the distribution of licenses (Ukrayinska Pravda, April 2). A June 7 appeal to President Yanukovych by Channel 5 journalists claimed that Khoroshkovsky is aiming to take over its license and remove their channel (https://5.ua/newsline/184//66570/).
Censorship has a long-term connection to the Putin regime. Igor Shuvalov (a Russian citizen), coordinates the news policies of Inter and State Channel 1 on behalf of the presidential administration. Shuvalov was the main author of temnyky censorship instructions sent by the presidential administration in 2002-2004 to television channels.
"Putinization" of Ukraine's siloviki is an outcome of the Yanukovych administration learning the lessons of how the Orange Revolution was permitted, neo-Soviet political culture that permeates the administration, and inspiration from one party rule in Donetsk and Russia.