The Role of Egyptian Militants in Developing al-Qaeda in the Arabian Peninsula
Publication: Terrorism Monitor Volume: 9 Issue: 1
By: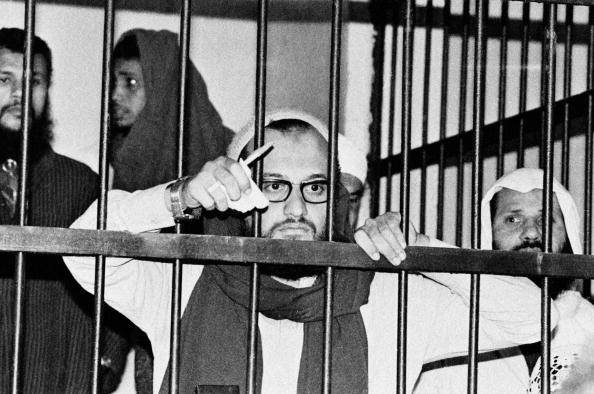 The role of Egyptian Islamists in creating al-Qaeda in the Arabian Peninsula (AQAP) can be traced back to the efforts of Dr. Ayman al-Zawahiri and the Egyptian Islamic Jihad (EIJ) organization to overthrow the Egyptian regime in the 1990s. Al-Zawahiri played no direct role in the EIJ's assassination of late President Anwar Sadat in 1981, but he is considered the architect of the organization's revival since his election as the EIJ Amir during a meeting of the group's leaders in Sudan in 1993. That move followed the Egyptian security forces' successful blows to the Tala'a al-Fath (Vanguards of Conquest, an EIJ offshoot), led by Ahmad Husayn 'Ujayzah, and the arrest in one night in January 1993 of 800 cadres of the organization, which led to the dismissal of 'Ujayzah and al-Zawahiri's unanimous election as a new leader.
Al-Zawahiri spent two years of his leadership targeting symbols and pillars of the Egyptian regime through the introduction of suicide operations, the 1993 attempts to assassinate Minister of the Interior Hasan al-Alfi and Prime Minister Atef Sidqi, and the failed plot to blow up an Israeli-U.S. tourist group in Cairo's Khan al-Khalili market in 1995. The latter operation ultimately resulted in the disruption of the last EIJ cell in Egypt, led by Adil al-Sudani and Ahmed al-Naggar, who were executed in Egypt in 1998 and 2000 respectively. Al-Zawahiri was then forced to halt operations in Egypt for lack of means to carry on.
Al-Zawahiri's biggest contributions to Islamist militancy remain his success in providing safe havens and new launch pads for the EIJ outside Egypt and globalizing the idea of jihad through integration with al-Qaeda in February 1998, leading to confrontation with the United States and its allies.
Yemen became the most important station in harboring, arming and training elements of EIJ (especially after its incorporation with al-Qaeda), using the country as a starting point for carrying out operations targeted at other countries.
Yemen is the oldest and most stable base for Egyptian jihadists and al-Qaeda members, unlike Sudan, where the militants could not stay for more than a few years. The Sudanese government asked al-Zawahiri and his jihad group to leave in 1995 following the organization's execution of two boys accused of homosexuality and espionage (one of the boys was Mus'ab, son of senior EIJ member Shaykh Abu al-Faraj al-Masri). [1]
The presence of the EIJ in Yemen started with Muhammad Sharaf and Muhammad al-Zawahiri, Ayman al-Zawahiri's brother. Sharaf led the EIJ in Yemen due to his long stay in the country prior to his migration to the United Arab Emirates, which extradited him to Egypt in 2002 (Asharq al-Awsat, March 12, 2002). Abu al-Faraj al-Masri was among the early leaders of the Egyptian jihad and in the 1970s migrated to Yemen where he enjoyed good relations with the Yemeni tribes. He was a member of the EIJ's Shura Council and at the time of his arrest he was in charge of the Shari'a Committee.
Muhammad al-Zawahiri migrated to Yemen in 1980 while working for the International Islamic Relief Organization. He remained in Yemen until 2000, at which time his wife and six children lost track of any news of him. Egypt then declared that the United Arab Emirates extradited him, most likely in 2000, and he remains imprisoned in Egypt (Asharq al-Awsat, February 29, 2004).
Among the early leaders in Yemen was Abdul Aziz al-Jamal, who is considered amongst EIJ's first generation. He was extradited to Egypt by Yemen in 2002 and is now a supporter of the "Revisions" of imprisoned EIJ leader Sa'id Imam bin Abdulaziz al-Sharif (a.k.a. Dr. Fadl) (see Terrorism Monitor, December 10, 2007).
Those elements active through the Relief Committees formed a spearhead for receiving training and preparing new elements for different operations. They were also in charge of gathering and stashing weapons. The organization expanded and grew stronger in Yemen following its integration with al-Qaeda in 1998, with the provision of financial support, stronger relations with the tribes and expanded recruitment.
Following the fall of the Tala'a al-Fath organization in 1993, Yemen became the primary refuge for Egyptian jihadists. Among those who migrated there were Mahmud al-Dib, Ahmad al-Naggar and Shaykh Ibrahim Muhammad Salih al-Banna (a.k.a. Abu Ayman al-Masri), all future leaders of the EIJ.
Following Muhammad Sharaf, the EIJ in Yemen was led by Mahmud al-Dib (1993), Ahmad al-Naggar (1994-1996) and Ibrahim Muhamad Salih al-Banna (1996-1998). However, after integration with al-Qaeda, the leadership was transferred to native Yemenis, including Muhammad Omar al-Awlaqi (1998-2006), Nasir al-Wuhayshi (2006-2009) and Qasim al-Rimi (2009-to present). Ayman al-Zawahiri moved to Yemen in late-1994 and stayed for about one year before traveling to Pakistan. Despite his physical absence, orders for the jihad organization continued to come directly from him.
Abd al-Mun'im bin Izz al-Din al-Badawi and Ibrahim Muhammad Salih al-Banna were in charge of the training and intelligence sectors of the EIJ, but al-Banna took sole control after al-Badawi travelled to Afghanistan and then Iraq, where he succeeded Abu Mus'ab al-Zarqawi as leader, using the name al-Muhajir. Al-Badawi remained responsible for the training and intelligence sectors for all al-Qaeda branches, and Osama bin Laden described him as a "legend" in the intelligence field (Al-Jarida [Kuwait], November 4, 2010).
After integration with al-Qaeda, the role of the Egyptian jihadists was limited to logistical, intelligence and training support, as leadership roles were shifted to Yemeni and Saudi elements such as Saudi Sa'id al-Shihri, who became the deputy of al-Wuhayshi and al-Rimi (Al-Jarida [Kuwait], November 4, 2010). With an expanded membership, AQAP continues to use Yemen as a launching point for al-Qaeda operations and recruitment efforts.
Note:
1. Al-Maqreze Center for Historical Studies, Hani al-Siba'i, Jihad Story, on this link: https://www.almaqreze.net/hewarat/hewar006_1.html.