The Russian Population Remains Confused and Not Ready for Mobilization
Publication: Eurasia Daily Monitor Volume: 11 Issue: 174
By: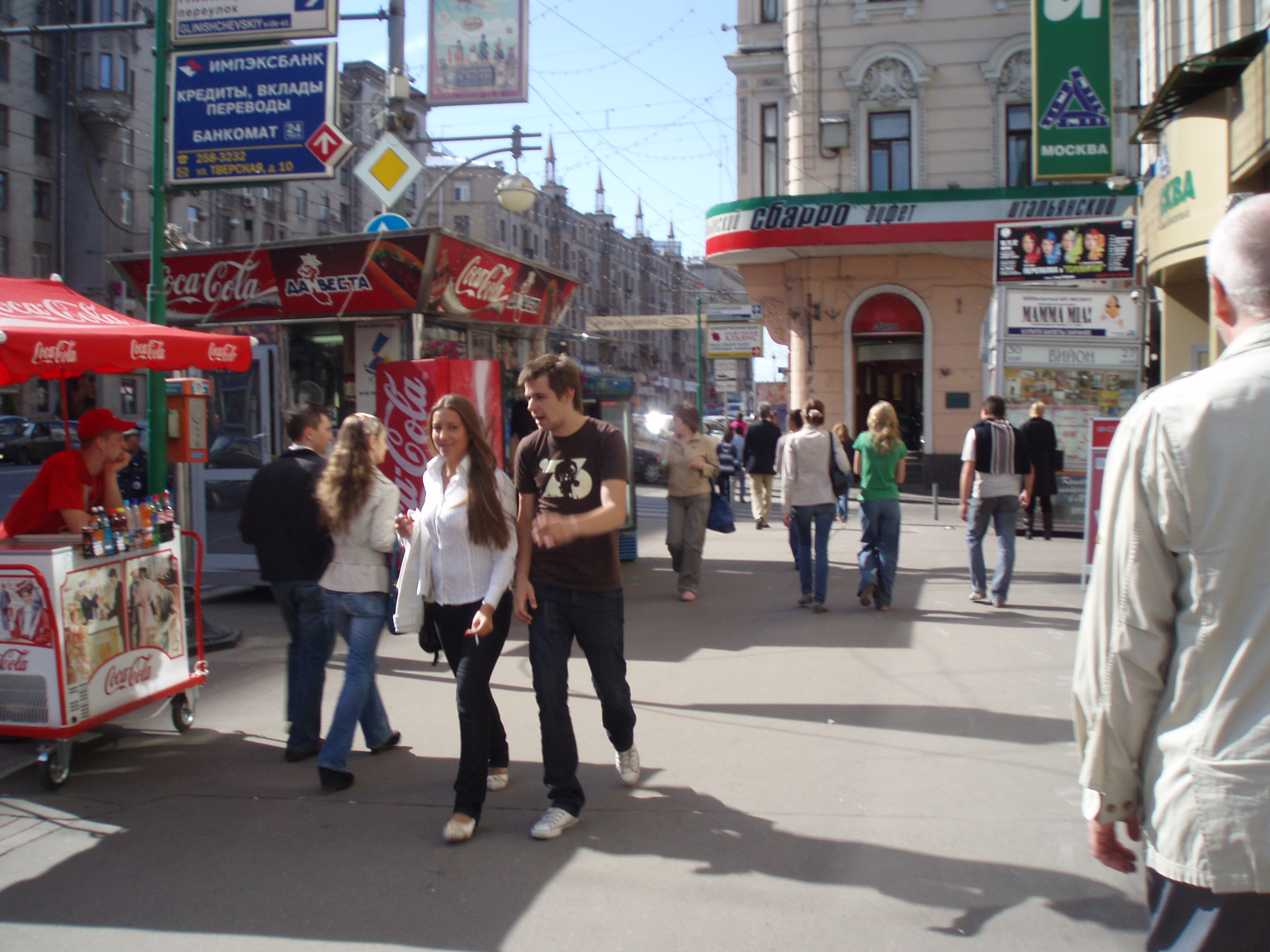 The spirit of a new cold war seems to be dominating Russia. The Kremlin, outraged by the punitive sanctions imposed by the West in response to Russia's incursions into Ukraine, is curtailing all available channels of communication with the outside world. This week, members of the Russian upper house of parliament—the Federation Council (FC), also known as the Russian Senate—will sever all further relations with their counterparts inside the United States Senate. According to the acting chairman of the FC International Relations Committee, Vladimir Dzhabarov, based on a foreign ministry recommendation, Russian senators will no longer be flying to Washington to meet with US Senators. The committee's deputy chair Andrei Klimov told journalists: "It is wrong to meet with US senators after President Barack Obama—a former senator—publicly called Russia a threat." Sergei Markov, a former Duma deputy from the United Russia party and a Kremlin-connected political scientist, praised the FC for severing relations with the US Senate: "We are already engaged in a cold war with the US that is now transforming into 'hybrid warfare.' Obama and the party of war in Washington are super-aggressive, and a constructive dialogue is impossible" (Izvestia, September 30).
According to Foreign Minister Sergei Lavrov, Moscow will not initiate any steps to improve relations with Washington: "They are sending us signals that we must fulfil certain criteria for sanctions to be gradually lifted, which is unacceptable." With the European Union, Lavrov said, Russia is ready to continue to develop a strategic partnership, if "artificial barriers" imposed by the US are removed (Nezavisimaya Gazeta, September 27). Hope is growing in Moscow that an approaching cold winter in Europe will increase the EU's dependence on Russian natural gas and that Brussels might move away from Washington to seek closer links with Moscow. The US may also become increasingly entangled in the Middle East due to the fight against the Islamic State (IS), and thus lose interest in Ukraine (Izvestia, September 30).
After 14 years serving as the Federal Council's International Relations Committee chair, Mikhail Margelov was formally replaced several days ago. Margelov—a loyal Kremlin supporter—had been instrumental in building a working relationship with the US Congress's upper house. In Russia, senators are appointed or removed according to the Kremlin's consent, and rumors in the Moscow press suggested that Margelov was fired for being too liberal and Pro-Western (Izvestia, September 30). As compensation, Margelov accepted a nice-paying, though zero political influence job as vice president for PR and foreign relations at Transneft—the state-owned oil pipeline monopoly (gazeta.ru, October 1).
During the Cold War, travel abroad was strictly regulated, and now some of these restrictions are coming back. Millions of Russian state employees, including cabinet ministers and top Kremlin officials, are being ordered not to go abroad without a specific directive from a superior authority. Speaking to reporters last month (September 2014), President Vladimir Putin declared: "The fate of Ukraine is a secondary issue," cynically used by the US to reinvigorate the North Atlantic Treaty Organization (NATO), and to "frighten its satellites into submission" over a supposed Russian threat. Visibly irritated, Putin actually strongly endorsed the Western sanctions against top Russian officials: "The less our top bureaucrats and major company managers go abroad, the better." Duma deputies "must work in their constituencies instead of warming their bellies on foreign beaches" (kremlin.ru, September 12). This week, legislation was introduced in the Duma that will forbid deputies from traveling abroad without a written official mandate. Offenders may be removed from parliament (Izvestia, September 30).
In the last few days, Russia also suddenly terminated a program of high school student exchanges with the United States, known as Future Leaders Exchange (FLEX). The program was enacted in 1992 to boost post–Cold War understanding and was financed by Washington. Since then, some 23,000 high school students from Russia in their late teens traveled to the US to study and live with American families (RIA Novosti, October 1). Russian officials say that one of the students allegedly found a foster family in the US and refused to return, thus forcing the FLEX program to be terminated (Interfax, October 2).
On October 1, after a special meeting of the Russian Security Council to discuss IT threats, Putin declared that Russia is under constantly increasing cyber attacks that "correlate with the level of international tension" and a growing threat of IT domination "by some nations [the US]." Putin promised not to limit Russians' lawful global Internet accesses or impose "total control," but announced that measures would be taken to enforce "IT sovereignty" (kremlin.ru, October 1). Despite Putin's promise, Russian authorities have issued warnings to Facebook, Gmail and Twitter to comply with the latest legislation, enacted on August 1, to register in Russia, move their servers with databases of Russian users to Russian soil, and to provide, upon demand, user communication data stored for at least six months to Russian investigators. Failure to comply will result in a denial of access to these services for Russian users, possibly beginning in January 2015. Facebook, Gmail and Twitter are apparently considering their options (Izvestia, September 26).
The unrelenting, anti-Western state propaganda onslaught and the swift implementation of new restrictions bewilders the Russian population; polls show constantly changing opinions among Russian respondents. According to the independent pollster Levada Tsenter, some 64 percent believe the Ukrainian conflict is the result of Western meddling, 74 percent dislike the US, and 94 percent form their opinions based on state-controlled TV propaganda (levada.ru, August 6). At the same time, the number of people supporting Russian military involvement in Ukraine has dropped dramatically since last March, with only 5 percent supporting an intervention to back pro-Russia separatists in eastern Ukraine (RBC, August 29). Support for Ukrainian refugees fleeing to Russia has also declined, and almost half of respondents now say they want these refugees sent back home (Interfax, September 29).
According to the pro-Kremlin pollster VtsIOM, in the beginning of August over 90 percent of Russians claimed they did not feel the effects of Western sanctions or see any commodity price hikes (Interfax, August 15). But less than a month later, Levada now reports that over 60 percent of Russians are seeing major price hikes and fewer than 7 percent are ready to personally sacrifice their wealth to keep Crimea within Russia or to influence the situation in Ukraine (snob.ru, September 2). Presently, Russia may be dominated by cynicism and xenophobia; but primarily it is a consumer society that seems unprepared to follow the Kremlin down a path of blood, sweat, tears, sacrifice or self-denial. A member of the United Russia party's supreme ruling council told Jamestown, on condition of anonymity, that the Kremlin is wrong to press forward with a Cold War–style national mobilization agenda because in a self-indulgent society, this may end in disaster.