The Russian Use of Internet: A Virtual Discourse Shapes Reality
Publication: Eurasia Daily Monitor Volume: 8 Issue: 7
By: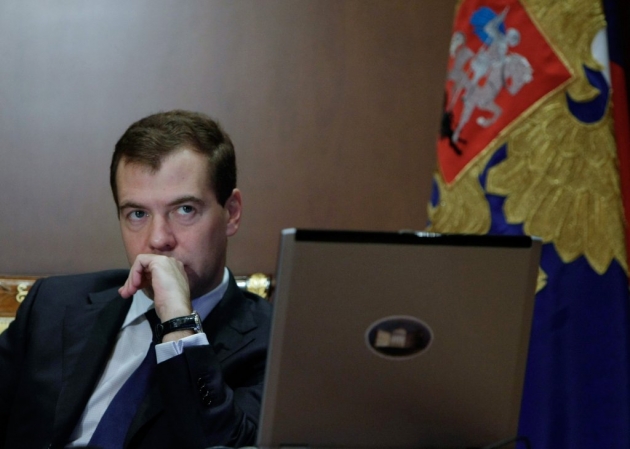 If there is one factor to be singled out which influenced Russia in 2010, it is undoubtedly the role of the Internet in social and political life. In Russia, the worldwide web has become a platform for sharp political and social discussions, a single important source of uncensored news, and an effective instrument of self-organization for various politically and socially active groups among the population. It has long been observed that in Russia, where politics is dominated by the ruling United Russia party, the law enforcement agencies are inept and the authorities are hardly population-friendly, the Internet has become the single open public domain for people to express their views and create platforms for discussing the most acute problems in their everyday life (https://cyber.law.harvard.edu/publications/2010/Public_Discourse_Russian_Blogosphere).
According to statistics, currently the Russian Internet audience is comprised of about 43 million people. About 37 percent of the country's population use the Internet at least once a year, while 22 percent (26 million), access it daily. At its convention in October last year, the Civil Chamber, an official Russian civil rights' watchdog, stated that it has become impossible to ignore such a huge and socially active community (https://actualcomment.ru/news/16477/).
Equally, 2010 was significant in that a virtual discourse was transformed into offline action. In Moscow, car owners connected online to stage vigorous street protests against unlawful driving activities by high ranking officials (https://sineevedro.ru/). In Kaliningrad, people coordinated online to organize meetings against the local governor, which lead to his resignation (https://rugrad.eu/news/372683/). In a number of cities, political opposition to the ruling regime used the Internet to attract people of various allegiances to their protest meetings on the 31st day of every 31-day month (https://strategy-31.ru/?page_id=2).
In the summer, when due to the hot weather fires raged all over Russia and a professional rescue was slow to materialize, people from various regions self-organized online to deliver humanitarian assistance to the affected areas (https://pozhar.yandex.ru/). In late December, due to the snow calamities leaving thousands of passengers stranded in Moscow airports, people started to plan a collective suit against airport management and air companies (https://www.rian.ru/trend/weather_airport_passenger_27122010/).
The mass unrest which erupted in Moscow in December 2010, following the killing of a football fan, was also organized online. The effectiveness with which the anonymous leaders of some unknown youth groupings commanded, through Twitter and other Internet social networks, thousands of people on the streets of Moscow and other Russian cities scared observers and prompted some high level officials to urge the law enforcement agencies to adjust to the realities of the Internet and mobile communications era (Kommersant, December 16, 21, 2010).
All those events were documented by people themselves. The widespread use of mobile communications made the Internet an important source of uncensored news and reports as ordinary people have posted their comments, photographs and video material online. Often these documents contradicted the carefully edited TV news. The difference was sometimes so scandalous that President Dmitry Medvedev, during his interview with the heads of the three main TV channels on December 24, instructed them to raise their news coverage to the Internet standards of diversity and accuracy (https://www.kremlin.ru).
For Medvedev himself, the Internet has become a main platform for advancing his agenda of Russia's modernization. Medvedev declared the creation of e-government to be a state priority and used the Internet for organizing public discussions of some of his ideas and legislative initiatives, most notably his draft legislation on police reform. The Internet has also become a basis for Medvedev's efforts to differentiate himself from Prime Minister, Vladimir Putin, who might become Medvedev's main political rival in the 2012 presidential campaign (EDM, October 25, 2010).
The Russian president does not spare any effort to present himself as a modern person who is keen to reach online-living Russians with his 15 online communication resources, among them livejournal and YouTube accounts, several sites, including cell and smart phone compatible, a videoblog, a message service and two twitter accounts (https://kremlin.ru/about/resources).
Medvedev set an example: no wonder, it has become trendy among Russian officials to write in blogs and communicate on Twitter. Putin who is not known to be an active Internet user had no choice but to follow suit as he ordered the video cameras with an Internet viewing to be installed on the sites of some large construction projects he oversees as prime minister (https://novostivl.ru/msg/10712.htm).
Evidently, Russians have made very particular use of the Internet since in the absence of real political competition it has become an important factor in their social and political life. In view of the forthcoming parliamentary and presidential elections, one of the most frequently discussed issues is how to use Internet technologies to prevent vote rigging. Virtual discourse has started shaping reality in modern Russia.