Troubled Railway Ministry Casts Doubt on Beijing's Commitment to Reform
Publication: China Brief Volume: 11 Issue: 15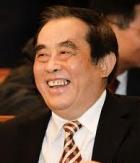 While the July 23 bullet train crash in the east China city of Wenzhou has damaged the credibility of the country's high-speed railway program, Beijing's apparent failure to prescribe effective remedial measures such as restructuring the Ministry of Railways (MOR) has cast doubt on the entire "China model" of development. Apart from raising the compensation for the 40 killed passengers from 500,000 yuan to 900,000 yuan, the Chinese Communist Party (CCP) administration has adopted a business as usual attitude to handling the disaster, which has made headlines around the world. No senior official has been asked to take political responsibility even as the CCP Propaganda Ministry has tried to stifle public discussion by imposing a virtual news blackout on the mishap. Equally significant is the fact that in its final year in office, the leadership under President Hu Jintao and Premier Wen Jiabao seems unwilling to abandon the formula of sustaining rapid economic growth through voluminous—and often inefficient—government investment in infrastructure projects.
A dinosaur-like holdover from the pre-reform era, the MOR is the only unit of the central government that has full authority to oversee a multi-billion yuan business empire. Apart from running 91,000 kilometers of railways, the MOR holds some 33 listed companies with market capitalization of 400 billion yuan. It also boasts its own system of police, prosecutor's offices and courts (Southern Metropolitan News [Guangzhou], July 25; Ming Pao Daily [Hong Kong], July 31). As he began his second five-year term of office in 2008, Premier Wen tried to break the back of the MOR's monopolistic powers by setting up a so-called Super Ministry of Transportation to control more tightly the country's railroads, highways and other modes of transport. Yet the plan failed owing to ferocious opposition from then-MOR minister Liu Zhijun and his colleagues. (See, "Stability Trumps Reform at China's Parliamentary Session," China Brief, March 14, 2008).
Part of Liu's bargaining power is his apparent success in building up the high-speed railway system almost from scratch. With speeds of over 350 kilometers an hour, China's 10,000-km bullet train network is the fastest and most extensive in the world. And MOR salesmen have since the past year been marketing China-made super-trains to even advanced countries such as the United States (Sacramento Bee, January 3; New York Times, April 7). The Wenzhou fiasco—especially the overwhelming condemnation of MOR mismanagement not only by China's increasingly activist netizens but also the official media—has in theory given relative reformers such as Premier Wen a God-sent excuse to tame the fiefdom. Moreover, newly released information has confirmed the ill effects of the Great Leap Forward-style expansion of the bullet train network. As of mid-2011, the MOR sustained debts totaling 2 trillion yuan; the debts are expected to go up to at least 4.6 trillion yuan by 2015. Beijing Jiaotong University economist Zhao Jian, an expert on railway management, indicated that "the entire financial model of the super trains is unsustainable." In a separate interview, Professor Zhao said "MOR may have difficulty even servicing the debt, let alone repaying them," (Cable News Hong Kong, August 2, Financial Times, July 24; Yangcheng Evening Post [Guangzhou], July 20).
An even bigger opportunity for anti-MOR forces is the fast-declining health of ex-president Jiang Zemin, 85, who has been a key patron of the ministry. The absence of Jiang, who heads the powerful Shanghai Faction in Chinese politics, from festivities marking the CCP's 90th birthday on July 1 this year has fed intense speculation that he is near death. Despite his retirement from the post of CCP General Secretary at the 16th Party Congress in 2002, Jiang continued to offer support to Liu and other senior MOR staff. This explained the fact that even though Liu had long been the subject of corruption-related innuendo—his brother Liu Zhixiang, a top MOR cadre, was given a suspended life sentence in 2006 for graft and related crimes—Liu avoided trouble until he was summarily removed from office in February this year (New York Times, February 15; Taipei Times, February 25). Liu's downfall coincided with a series of heart ailments that reportedly hit ex-president Jiang.
There are reports in the Western and Hong Kong media that immediately after the crash, Wen proposed to the Politburo Standing Committee (PBSC), China's highest-ruling council, a major revamp of the MOR. Wen's suggestions included the corporatization of many of the MOR's businesses, so that they can be overseen by a relatively independent board of directors. This would be in line with the large number of corporatized state-held businesses in sectors including energy, banking and finance. However, Wen apparently failed to win the support of his PBSC colleagues, a least four of whom are considered to be either the ex-president's cronies or stalwarts of the Shanghai Faction (Apple Daily [Hong Kong], August 2; The Economist, August 6). Wen's setback perhaps explained the fact that departing from his usual routine of being on the scene of national calamities within 24 hours, he visited the crash site six days later. And the premier had to resort to what many analysts believed was feigned illness to explain his delayed tour. Wen told the media that he had been sick for 11 days; this was despite the fact that in that period, he put in at least three appearances for visiting foreign dignitaries and also chaired a couple of full-scale cabinet meetings (Straits Times, July 28; Apple Daily, July 29).
Wen was only able to put a partial—and most likely short-term—brake on the development of bullet trains. After a meeting held on August 10, the State Council announced a moratorium on new high-speed railway networks; moreover, more rigorous safety checks will be administered to approved projects whose construction has not yet begun. The speed of all bullet trains will be reduced by 50 kilometers an hour. However, there was no talk about restructuring the MOR (Xinhua News Agency, August 10; People's Daily, August 11). This poses the question of whether, short of performing major surgery on the MOR, the CCP leadership is at least capable cracking the whip on those responsible for the calamity. While talking to the media at the Wenzhou crash site on July 28, Wen openly questioned the MOR's creditability by saying "the public had many suspicions about the cause of the accident and the way it was handled." He also vowed to investigate corruption and mismanagement problems in the ministry (Xinhua News Agency, July 28; China News Service, July 28). Developments since then, however, have indicated that MOR cadres may only get a slap on the wrist or summary dismissal rather than any meaningful accountability.
The investigation committee set up by the State Council is considered insufficiently high-level and lacking in objectivity. The probe team is headed by the Director of the State Administration of Work Safety (SAWS) Luo Lin, a ministerial-level cadre with the same rank as MOR Minister Sheng Guangzu. In this Chinese bureaucratic context, this would prevent Luo from issuing any directives to the MOR unless a more senior political figure intervenes. Team members include officials from SAWS, the Ministry of Supervision, and MOR. MOR's substantial representation on the probe committee could result in partiality particularly involving technical factors behind the accident. This is reinforced by the fact that an expert panel set up by the committee consists of several academics and engineers who are known supporters of the high-speed railway system (Sina.com [Beijing], July 31; South China Morning Post, August 3; Ming Pao, August 3). So far, MOR authorities have stonewalled questions raised by Chinese journalists and experts. For example, given that the signaling system blamed for causing the Wenzhou crash is being used in at least 58 railway stations on the mainland, why is this mechanism still being used? There are also reports in the official Chinese press that a number of bullet train drivers are fresh graduates with barely 10 days of professional training (Beijing Times, July 29, Xinhua News Agency, July 29; South China Morning Post, July 30).
The CCP leadership's handling of the crash has raised two questions about the efficacy of the China model. The first is that in the apparent interest of maintaining stability, even administrative reforms that do not challenge the CCP's monopoly on power have been put on the backburner. Take, for example, the well-established system of political responsibility for senior cadres. This refers to the fact that the head of a ministry or province has to resign to take the blame for a terrible mishap—even one that is committed by his underlings. For example, then acting mayor of Beijing Meng Xueneng left office in 2003 to shoulder responsibility for the outbreak of SARS in the capital. Five years later, Meng resigned from his post of Governor of Shanxi Province after a mining and landslide disaster killed some 260 people (UPI, September 19, 2008; China.org.cn, October 9, 2008). Immediately after the Wenzhou crash, three mid-ranking MOR officials including the Head of the Shanghai Railway Bureau Long Jing, were sacked. It seems unlikely however that MOR Minister Sheng will be dismissed (Los Angeles Times, July 25; Caing.com [Beijing], July 25).
More significantly, the role of the National People's Congress (NPC) and the Chinese People's Political Consultative Conference in "supervising" the government seems to have gone out of the window. The authorities have turned down a proposal by respected Peking University Law Professor He Weifang that the NPC establish an independent taskforce to look at the operations of the entire railway system. "MOR officials should be barred from investigating themselves," said Professor He. The legal expert pointed out that the 1982 Chinese Constitution invested the NPC with authority to establish special committees to look into issues of severe administrative dysfunction. "Yet for 30 years the NPC has never applied this mechanism," wrote He in his blog. He's views received massive support from China's netizens. (Mediaxinan.com [Beijing], July 28; Ming Pao, July 28; AFP, August 1). However, the NPC's supervisory role has been circumscribed since parliamentary chief Wu Bangguo's statement early this year that the NPC's work "must be beneficial toward boosting party leadership, consolidating the party's ruling-party status, and ensuring the party's effective rule over the country" (China News Service, March 10; Sino.com [Beijing], March 11).
Beijing's apparent refusal to overhaul its bullet-train strategy also testifies to the CCP leadership's continued reliance on government-backed capital projects to facilitate GDP expansion. In the first half of this year, fixed-assets investments accounted for 53.2 percent of GDP; it also contributed 5.1 percentage points to economic growth (Stats.gov.cn, July 13; Xinhua News Agency, July 23). Apart from railways, central and local administrations have embarked on super-ambitious schemes to build highways and subways. Jiaotong University professor Wang Mengshu has queried the high costs of subway construction—on average, 500 million yuan per kilometer—and the Great Leap Forward mentality behind putting up subways nationwide. "Each city must undertake careful and elaborate planning before going ahead with subways," he cautioned. "Otherwise, this could result in regrets lasting 100 years" (China Youth Daily, July 19; Jznews.com.cn [Hubei Province], July 20). That Beijing's formula of boosting growth through ever-increasing government outlays is unsustainable was brought home by newly released figures showing that the country's public debt is at least 80 percent of GDP. Regional administrations alone have run up debts of up to 14 trillion yuan. (See China Brief, "Local Debt Problems Highlight Weak Links in China's Economic Model," July 15).
Finally, will the Wenzhou mishap have a impact on next year's 18th Party Congress, in particular, the composition of the PBSC to be confirmed at the crucial enclave? Coupled with the apparent incapacitation of ex-president Jiang, horrendous mistakes made by the MOR—considered a bastion of the Jiang-led Shanghai Faction—could dent the political careers of a host of politicians with close links to either Jiang or the Shanghai Clique. For example, the chances of Politburo member and Vice-Premier Zhang Dejiang making the PBSC in 2012 may be affected seriously. Given that his portfolio in the State Council is infrastructure and industry, Zhang, a Jiang Zemin protégé, has direct responsibility for the country's railways. Yet except for a brief visit to the Wenzhou site the day after the accident, the 64-year-old technocrat has kept an extremely low profile (Xinhua News Agency, July 24; Sina.com, July 24). It is also possible that President Hu, who is deemed a political foe of Jiang's, may take advantage of the MOR scandal to put pressure on other PBSC candidates backed by Jiang or his Shanghai Faction. Irrespective of the eventual political fallout of the Wenzhou disaster, however, the shabby way in which Beijing has handled the crisis has dealt a sizable blow to the prestige of both the CCP leadership and its vaunted "China development model."