Turkey and Armenia Delay Re-opening the Border
Publication: Eurasia Daily Monitor Volume: 6 Issue: 74
By: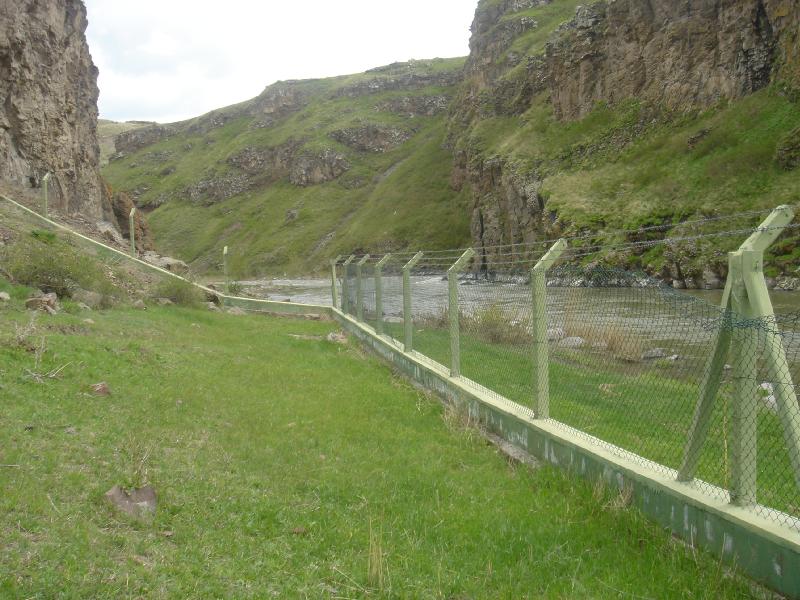 On April 16 Turkish Foreign Minister Ali Babacan attended the Black Sea Economic Cooperation (BSEC) Foreign Ministers Council in Yerevan. Following his BSEC meetings, Babacan discussed the recent developments between Turkey, Armenia and Azerbaijan. President Barack Obama's historic visit to Turkey earlier this month had triggered media speculation that Ankara would deepen its rapprochement with Armenia despite Yerevan's differences with Baku. Some claimed that Turkey might announce the re-opening of its border with Armenia during Babacan's visit to Yerevan (Wall Street Journal, April 2). However, political realities have since diminished expectations for a rapid breakthrough.
Concerned that it might lose its leverage on Armenia as a result of any thaw in Ankara-Yerevan relations, Baku raised objections. Moreover, the prospects that Turkey might "betray" Azerbaijan generated domestic uproar against the Justice and Development Party (AKP) government, with opposition parties and civil society organizations organizing activities to demonstrate support with their Azeri brethren (EDM, April 9). As a result, Ankara took steps to reassure Baku that any Turkish-Armenian normalization would not come at the expense of Azerbaijan (EDM, April 10). After fast-tracking the negotiations with Armenia over the past year, the process has now stalled.
Armenia's President Sarksyan further fuelled discussions within Turkey when he reportedly claimed that the border might re-open before his visit to the country in October (www.ntvmsnbc.com, April 10). Responding to Sarksyan's remarks, Prime Minister Recep Tayyip Erdogan clarified Turkey's position by stating that unless a solution was found on the Karabakh issue, Turkey would not take additional steps toward opening the border (Radikal, April 11).
Babacan told reporters on his way to Yerevan, that Turkey was seeking a comprehensive solution to regional problems. He said that efforts to normalize relations must connect the process between Turkey and Armenia with Yerevan's ties with Baku. "We do not say, let's first solve one problem and solve the other later," Babacan added (Today's Zaman, April 17).
Babacan's remarks served to reiterate Turkey's position that the re-opening of the border with Armenia must be linked to the resolution of Armenian-Azerbaijani territorial issues, which he also repeated during his meetings in Yerevan. Babacan held talks with Armenian President Serzh Sarksyan and Foreign Minister Edward Nalbandian, part of which was also attended by Russian Foreign Minister Sergey Lavrov. He had separate discussions with Lavrov and Azerbaijani Deputy Foreign Minister Mahmud Mammad Guliev on regional issues (Anadolu Ajansi, April 16). Although the Turkish media claimed that Babacan, Sarksyan, Nalbandian and Lavrov also held a joint meeting, this was denied in an April 17 statement issued by Turkey's Foreign Ministry (www.trt.net.tr, April 17).
The Turkish press reported that during his closed talks with Sarksyan, Babacan said that Ankara will not take any steps that might disappoint Baku. The parties also agreed that the Turkish-Armenian negotiations would continue at political and technical levels. Moreover, Babacan reasserted Turkey's continued support for the parallel talks between Sarksyan and Azerbaijani President Ilham Aliyev (Hurriyet, April 17).
Speaking to reporters in Yerevan, Guliev repeated Azerbaijan's position that Ankara needs to protect Baku's interests while conducting its rapprochement with Armenia. Any progress, in his view must be conditional, based on Yerevan's cooperation in talks over Karabakh. The Armenian side, however, has resisted attempts to link the two sets of talks. Responding to a question during the BSEC press briefing, although he expressed his hope that the border might be opened soon, Nalbandian noted that no agreement was reached. He also said that the current negotiations for the resolution of the Karabakh dispute was being carried out within the framework of the Minsk process (www.cnnturk.com, April 16).
The AKP government places considerable value on Turkish-Armenian diplomacy, which it views as part of its overall policy to resolve problems with its neighbors. The re-opening of the border and the normalization of relations with Armenia will have a symbolic foreign policy meaning for the AKP, showing that its "multi-dimensional" theme justifies closer ties with all of Turkey's neighbors, rather than only prioritizing the Middle East. Indeed, a settlement of the disputes with Armenia will help Ankara remove the Armenian "genocide" claims from the table in its relations with the United States.
Despite an internationally favorable environment for the AKP's policies, however, the re-opening of the border will be challenging. Ankara postponed such a politically risky decision, hoping that in the meantime it will alleviate Azerbaijan's concerns. Indeed, since the beginning of the Turkish-Armenian rapprochement, Ankara's calculations have hinged on the assumption that it could convince Azerbaijan's government to resolve its own problems with Armenia -removing Baku's veto. However, Azerbaijan appears determined to resist pressures to remove its objections, unless Armenia relaxes its position on Karabakh.
Recognizing that both Washington and Moscow remain significant players in the region, Ankara also seeks their support as leverage on Yerevan. Yet, as Turkey attempts to buy time to remove Baku's objections, it risks jeopardizing Armenia's commitment to the talks. The stalling of the process "has left Armenian politicians and pundits questioning the wisdom of further overtures to the Turks" (EDM, April 14). Against this background, the recent agreement between Yerevan and Tehran to construct a railway connecting Armenia to Iran's Persian Gulf was interpreted by the Turkish media as Yerevan's "Plan B" (Hurriyet, April 16). Through such projects Armenia could ease the economic consequences of the Turkish-Azeri embargo, which might undermine one of Ankara's arguments that Yerevan badly needs normalization with Turkey in order to secure access to the outside world.