Turkish Defense Procurement Agency Launches Modernization Programs
Publication: Eurasia Daily Monitor Volume: 6 Issue: 129
By: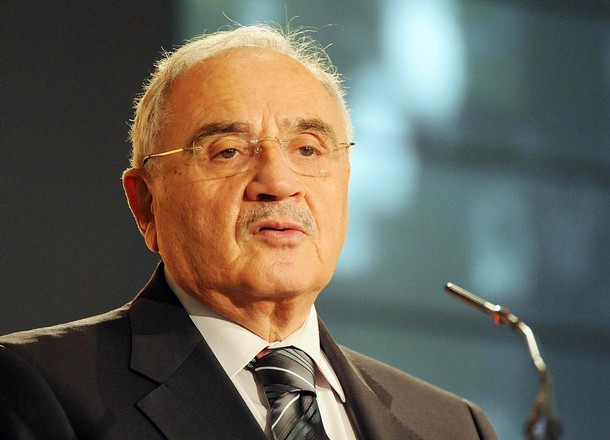 On July 1, the Defense Industry Executive Committee (SSIK) took important decisions on new investments for the modernization of the Turkish military through greater domestic participation. Defying expectations, however, the SSIK postponed a decision on the multi-billion dollar general-purpose helicopter tender, for which an intense competition had developed between the U.S. Sikorsky and Italian AgustaWestland.
Composed of the Prime Minister Recep Tayyip Erdogan, Defense Minister Vecdi Gonul and the Chief of the General Staff General Ilker Basbug, the SSIK is tasked with shaping Turkey's defense procurement policies in line with the country's overall strategic goals. Its decisions are executed by the under-secretariat for defense industries (SSM), headed by Murad Bayar (www.ssm.gov.tr).
Following the three-hour long SSIK meeting on July 1, Gonul released a press statement outlining the agreement on various modernization projects (www.ssm.gov.tr, July 1). He also held a meeting with the press in which he said that the projects were worth around $700 million. He stressed that almost all the projects were tendered to local contractors. He maintained that this development was a strong vindication of Turkey's growing domestic capability to meet its military needs. "We had to buy most of those systems from abroad five or ten years ago. We should be proud of procuring such high-tech systems from domestic firms," Gonul added (Anadolu Ajansi, July 1).
The SSIK authorized SSM to launch talks with the Turkish Aerospace Industries (TAI) as the main contractor for the avionic modernization of 165 F-16 fighters. Under the tender, estimated at around $135 million, block-40 and block-50 generation F-16's will be upgraded to block-52 versions, while the older generation block-30 fighters will not be included in the modernization program (Radikal, July 2).
The SSIK also decided to initiate negotiations with the Russian Oboronprom United Industrial Corporation for the depot level maintenance work for the 16 Mi-17 Russian helicopters in Turkey's inventory and their spare parts. Turkey acquired 19 Mi-17 general purpose helicopters in the mid-1990's which were used by the Turkish Gendarmerie forces. In a controversial decision in 2002, Ankara awarded the tender for the depot level maintenance to the Russian firm JSC Kazan. Turkey shipped the first group of helicopters to Russia in 2004, but the contractor failed to deliver the helicopters since it allegedly filed for bankruptcy. As Ankara tried to recover these helicopters and the advance payments through legal action against JSC Kazan and its subcontractors, the whole project was subsequently stalled (Bugun, March 31, 2008). Meanwhile, 3 Mi-17's crashed due to technical problems and the remaining helicopters in the Turkish military inventory were taken out of service, after being left to decay in their hangars (Zaman, September 21, 2007). The Turkish press reported that Oboronprom also promised to return the four missing helicopters (Radikal, July 2).
SSM will also commence talks on implementing a variety of defense projects, such as three-dimensional search radars for frigates, self-propelled guns for low altitude air defense weapons systems, and F-16 simulators (Today's Zaman, July 3).
SSIK was widely expected to reach a decision on this long delayed multi-billion dollar project. On December 05, 2007, the SSIK cancelled an ongoing tender for general-purpose helicopters, and "decided to start negotiations with Sikorsky and AgustaWestland on a production model based on long term cooperation" (www.ssm.gov.tr, January 10, 2008). Since then, Sikorsky's T-70 Black Hawk and AgustaWestland's TUHP-149 competed for the contract to acquire an initial batch of 109 multi-purpose helicopters. These were earmarked for the Turkish armed forces, national police, coast guard and the forestry ministry. This model will also be used to replace Turkey's aging fleet of helicopters, and the winner is expected to have access to a lucrative market. In the long-run, experts estimate that the project might involve the production of up to 400 additional helicopters (Hurriyet, June 14).
Ahead of the SSIK meeting, therefore, the competition between both contenders had markedly heightened. In order to bolster their chances, they had "proposed vast joint production opportunities favoring the indigenous Turkish industry" (Hurriyet Daily News, June 29). Since technology transfers and local participation are a major requirement of Turkey's defense contracts, the Italian company was believed to be better placed, given the stringent U.S. regulations on exports. Indeed, such considerations had led Ankara to award the national attack helicopter project to the Italian firm last year (EDM, June 27, 2008).
Nonetheless, Sikorsky intensified its campaign in a bid to increase the competitiveness of its offer. The Turkish press suggested that Sikorsky officials tried to reassure Ankara that the U.S. department of defense supported this project and license transfers would not become a major obstacle. Moreover, they promised to "make Turkey a service and education center [for their products] in the region" (www.cnnturk.com, June 29). During a defense fair in Istanbul in April, Steve Estill, the Vice President for Sikorsky, also made various lucrative offers to win Ankara's favor. "If we are awarded the contract, we will guarantee to buy 200 pieces from the jointly-produced helicopters. In 20 years' time, the project will generate $8 billion worth in industrial participation [for the Turkish economy]," Estill added (Hurriyet, April 28).
AgustaWestland officials continuously emphasized that Turkey will have full export licenses for the general-purpose helicopters. The AgustaWestland CEO Giuseppe Orsi said: "We are not approaching Turkey to sell helicopters. We are proposing the joint design, development and sale of a line of helicopters that has a bright future… By acquiring the most advanced helicopter in its class, Turkey will be one of the pioneers in a global market that amounts to $16 billion" (Cihan, June 16).
When asked whether any decision was made on this project, Gonul told reporters that this tender will be discussed in a separate future meeting, but declined to specify a date. As in Turkey's other ambitious military procurement programs, as much as the economic and technical issues, political calculations are likely to play a major role in Ankara's final decision.