Ukraine Fails to Secure IMF Financing In 2011
Publication: Eurasia Daily Monitor Volume: 8 Issue: 212
By: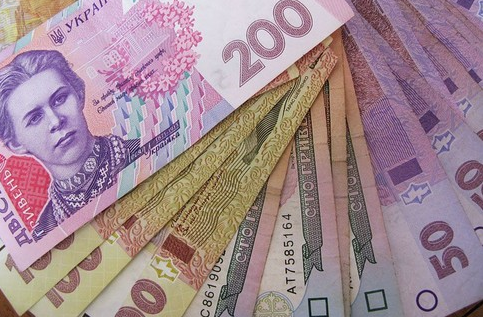 The International Monetary Fund (IMF) mission that arrived in Ukraine on October 25 left the country on November 3, one day ahead of schedule, without agreement on the next loan tranche. The IMF local representative, Max Alier, announced on November 4 that the IMF would "take a pause." Later he explained that the IMF would wait until the completion of Ukraine's current gas talks with Russia (Interfax, November 15). This means that Ukraine will have hardly received a single dollar from the $6 billion that it expected to receive from the IMF this year. This is a large sum for a country whose central bank reserves plunged by more than $4 billion in September and October to $34 billion, which covers less than five months of imports. Less financing from the IMF is likely to result in more Ukrainian dependence on Russian financial resources.
IMF loans helped Ukraine survive the 2008-2009 financial crisis. In July 2010, Kyiv secured a new $15.7 billion assistance package from the IMF. The first two loan tranches arrived last year as Ukraine agreed to implement a set of measures to streamline its finances. The most painful of these were pension reform, aimed at balancing the budget of the Pension Fund, and domestic gas price hikes to improve the finances of the debt-ridden state-owned oil and gas giant Naftohaz Ukrainy – which buys gas from Russia and sells it artificially cheap at home.
However, as the parliamentary election year of 2012 approaches and the popularity of the ruling Party of Regions starts to fall, the government is increasingly reluctant to implement unpopular measures promised to the IMF. As a result, parliament passed pension reform last September instead of early this year and the plan to increase gas prices for households and utility companies by 32 percent in 2011 was abandoned. Consequently, Naftohaz's deficit is expected to approach 1.5 percent of GDP this year. The recent talks with the IMF were doomed to fail as the government made it clear from the outset that it was not going to meet the main IMF condition – the gas price hikes. Speaking on the first day of the IMF mission's visit, on October 25, Prime Minister Mykola Azarov told factory workers in Dnipropetrovsk that Ukraine did not need loans at any cost and that gas price hikes were unnecessary because Kyiv would undoubtedly persuade Moscow to lower gas prices (Interfax, October 25).
Commenting on the IMF mission's departure, Azarov said the IMF would start the revision of its cooperation program with Ukraine when gas talks with Russia had been completed. Kyiv hopes that by the end of November, Moscow will agree to significantly cut its gas prices for 2012. Azarov also said Ukraine and the IMF differed on their forecasts for state budget revenues in 2012, but the differences were not major ones (www.kmu.gov.ua, November 4). The business daily Kommersant-Ukraine reported on November 7 that the IMF insisted that the 2012 budget bill, which the government submitted to parliament in September, should be revised because it was based on unrealistic forecasts and that personal income tax for the rich should be increased from 17 percent to 19 percent. Azarov's cabinet, oblivious to the signs of economic slowdown around the world, expects GDP to pick up pace to 5.5 percent to 6.5 percent next year from some 5 percent expected this year, while the IMF believes Ukraine's growth in 2012 will be flat if not slower than this year.
On November 14, Azarov said Ukraine has survived without IMF financing so far this year and its absence should not be a problem in 2012 (Interfax, November 14). This must mean that the cabinet is not going to change its position on domestic gas prices although Russia, even if it agrees to charge less for gas next year, will hardly agree on a price low enough to allow Naftohaz to balance its budget. At the same time, Ukraine will have to borrow this year in any case as its coffers are nearly empty. It is expected that consolidated budget expenditures will exceed revenues by almost $2 billion in December (Kommersant-Ukraine, November 9).
In the absence of support from the IMF and as the current situation on the financial markets does not favor the Eurobond issues initially planned by the government for this year, there are signs that Ukraine will rely more on Russian financial resources. The government will most probably ask the Russian bank VTB to extend the $2 billion loan received in June 2010 by another six months. Earlier this month, Naftohaz had to borrow $550 million from Russia's Gazprombank in order to pay Gazprom for gas supplied in October. Also, the central banks of Ukraine and Russia agreed in October that it would be possible for Naftohaz to pay Gazprom for gas in rubles rather than dollars as has thus far been the case (www.bank.gov.ua, November 1).