Ukraine Recognizes Gas Debt, May Face Higher Price
Publication: Eurasia Daily Monitor Volume: 5 Issue: 230
By: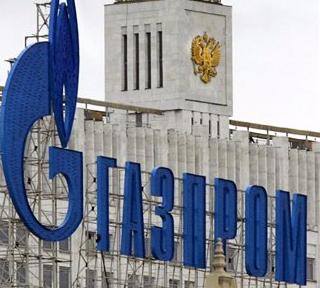 Gazprom has threatened to more than double the gas price in 2009 if Ukraine fails to pay its debt for previous purchases by January 1. Ukraine's energy inefficient industry might not survive such an increase amid the global economic crisis. Moreover, RosUkrEnergo may be retained as an intermediary in gas trade, contrary to Ukrainian Prime Minister Yulia Tymoshenko's plans. Ukraine managed to pay only a fraction of its debt by December 2.
Talks on the 2009 price between Naftohaz Ukrainy, the government-controlled oil and gas company, and Gazprom have been fruitless so far. As Naftohaz's representatives have been traveling between Moscow and Kyiv, Gazprom said that if Naftohaz failed to pay the $2.4-billion debt accumulated for gas consumed in 2008, the cost in 2009 would be close to the average European price of $400 per 1,000 cubic meters of gas (see EDM, November 24). That would be significantly higher than $179.50 per 1,000 cubic meters, which Ukraine has been paying in 2008.
Tymoshenko agreed with Russian Prime Minister Vladimir Putin in October that Ukraine would accept a European price for gas gradually over three years. They also agreed that RosUkrEnergo would be eliminated from gas trade between the two countries. RosUkrEnergo, a Swiss-registered joint venture half-owned by Gazprom, has been re-selling Russian and Central Asian gas to Ukraine since early 2006. RosUkrEnergo is reportedly linked to Tymoshenko's main political rivals, the Donetsk-based Party of Regions.
The Ukrainian economy would not survive a gas price of $400, Naftohaz CEO Oleg Dubyna said. He estimated that the industrial price would be $460 to $470 in that case (Interfax-Ukraine, November 26). The main industrial consumers of gas in Ukraine, the steel mills and chemical plants, have already been badly affected by the global crisis, with steel production falling by over 50 percent since last year alone (RBK-Ukraine, December 2). The Gas price was increased somewhat for the public from December 1, but this should bring Naftohaz only $70 million more in January (Kommersant-Ukraine, December 2). Residential consumers have been traditionally subsidized at the expense of industry, and a steeper growth in their gas price could affect social stability.
Speaking in an interview on November 27, Dubyna said that Ukraine should charge more for Russian gas transit if it pays more for Russian gas. He pointed out that Ukraine's western neighbors Slovakia and the Czech Republic charged some $4.00 per 1,000 cubic meters per 61 miles (100 kilometers) for transporting Russian gas, compared with Ukraine's $1.70 (Kommersant Ukraine, November 27).
If Naftohaz paid the debt as requested and Russia adhered to the October accords with Tymoshenko, Russian gas should, in fact, cost much less than $400 per 1,000 cubic meters given the falling energy prices worldwide. Yuri Boyko, Ukraine's former fuel and energy minister, suggested that gas should continue to cost Ukraine $179.50 in 2009 (Zerkalo Nedeli, November 29). Bohdan Sokolovsky, President Viktor Yushchenko's energy adviser, said that gas price should drop even below $100 per 1,000 cubic meters (Ukrainska Pravda, November 25).
Naftohaz initially did not admit that it owed as much as $2.4 billion to RosUkrEnergo, with Naftohaz Deputy CEO Volodymyr Trikolych estimating the debt at $1.26 billion (RBK-Ukraine, November 20). Gazprom threatened to sue Ukraine in an international court over the debt. In the course of talks with Gazprom, Naftohaz conceded the figure named by Moscow and promised to make a $550 million payment, by December 1, as a condition for continuing talks on the gas price and on trade without intermediaries (UNIAN, November 25).
Naftohaz had transferred only $269 million to RosUkrEnergo by the evening of December 2 (www.liga.net, December 2). Even that was not easy. Not only has industry been paying less, because it is consuming less gas because of falling production, Naftohaz has also found it difficult to buy the necessary amount of dollars on the domestic currency market (UNIAN, November 26). Dollars have been in short supply in Ukraine, with the dollar revenue from exports shrinking because of the world economic crisis and banks buying up foreign currency in order to pay their debts. Into the bargain, the national currency, the hryvnya, has depreciated against the dollar by more than one-third since August, so Naftohaz needs more hryvnyas to buy dollars.
Gazprom has made it clear that it will continue selling gas to Naftohaz through RosUkrEnergo rather than directly if the debt issue is not settled on Gazprom's terms. The Ukrainian weekly Zerkalo Nedeli suggested on November 29 that Naftohaz might be constrained to take another step back and agree to the revival of UkrGaz-Energo, another intermediary that had existed between RosUkrEnergo and Naftohaz before March 2008. UkrGaz-Energo, a joint venture between Naftohaz and RosUkrEnergo, controlled the most lucrative part of the market, selling gas to industry while Naftohaz supplied gas to residential consumers at low prices. Tymoshenko has touted the removal of UkrGaz-Energo from the market as one of her main achievements as prime minister.