Ukraine Runs Out of Coal, May Run Out of Gas
Publication: Eurasia Daily Monitor Volume: 12 Issue: 148
By: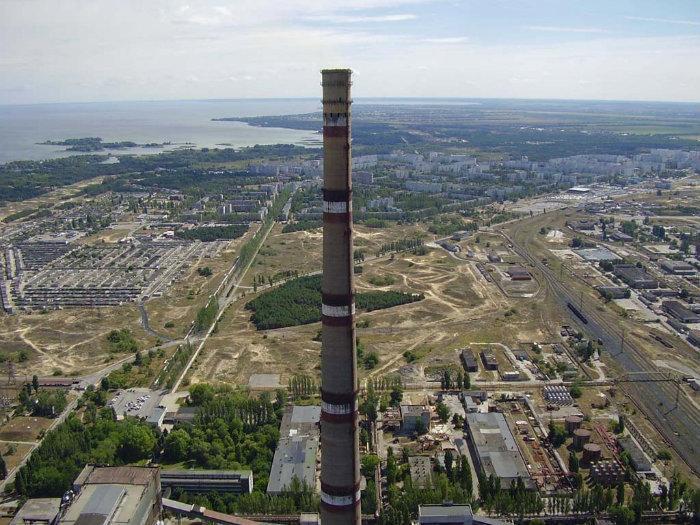 Ukraine's government has failed to properly adapt to the reality of Russia's energy blockade. Just like at this time last year, Ukraine's power plants are currently short of coal, ahead of the heating season, which begins in October, and no natural gas is being imported from Russia. Ukraine's coal industry has been ruined by the war with Russia-backed militants, which continues in the main coal-mining region of Donbas, while the government is short of funds to import enough coal from abroad to compensate for the losses. The situation is similar as far as gas is concerned—Crimea's annexation by Russia, combined with the war in Donbas, have spooked investors in the gas industry, while Ukraine is short of funds to store enough gas ahead of winter. Energy Minister Volodymyr Demchyshyn is likely to become the scapegoat as a major government reshuffle looms for next fall.
Ukraine's coal production more than halved in the first half of 2015, according to the Ukrainian Statistics Committee (Ukrstat.gov.ua, accessed on August 5). Coal stocks at thermal power plants shrank to 1.32 million tons by early August, compared to more than 3 million tons a year ago (Forbes.ua, August 5; Ukrenergo.energy.gov.ua, August 3). Blackouts across the country, experienced by Ukraine last December, will repeat next winter if Ukraine fails to import enough coal on time, Demchyshyn has warned (Ostro.org, August 3).
The situation is exacerbated by Ukraine's obligation to the International Monetary Fund, which is bailing out Ukraine, to abolish subsidies to the chronically loss-making state-owned mines. Demchyshyn suggested that the government should resume subsidizing coal mines in 2016, arguing that otherwise Ukraine would continue to lack coal. The state-owned mines are expected to produce 40 percent less coal in 2015 than the government hoped early in the year, because nothing is being invested in development or equipment, said Demchyshyn (Unian.net, July 30).
Speaking at the government's ad hoc energy crisis committee, on August 3, Demchyshyn said 500,000 tons of coal should be urgently imported from the United States, South Africa and Russia by the middle of October. Ukraine has been importing coal since last year, but apparently not enough to replenish coal stocks, as the government lacks the funds due to the economic crisis. The government has urgently requested the state-owned bank Oshchadbank to lend some $90 million for coal imports (Gordonua.com, August 3). In the meantime, Ukraine continues to rely on coal deliveries from the rebel-held areas in Donbas, despite the government-imposed economic blockade of these territories. This is inevitable: only 35 out of Ukraine's 95 coal mines are located in government-held areas, and these are not the best mines.
Ukraine's thermal power plants use both coal and natural gas. For industry, gas is more important, and it is likely to consume more gas toward the end of 2015 as the economy is bottoming out (UNIAN, April 27). However, Ukraine stopped importing natural gas from Russia on July 1, because no agreement on gas prices in the third quarter was reached. Ukraine also did not import gas from Russia in July–October 2014. Commenting on the results of the June 30 trilateral Ukraine–Russia–European Union gas talks, the European Commission's Vice President for the Energy Union, Maros Sefcovic, said the parties were far apart (Eubulletin.com, July 2).
Kyiv, which expected a price of around $200 per 1,000 cubic meters of gas, given the falling oil prices, rejected the Russian price offer of $247. But Ukraine has to pump more gas into its underground storage facilities to have enough next winter, both for its own needs and to ensure uninterrupted Gazprom deliveries to the EU via Ukrainian pipelines. Demchyshyn said after the talks that Ukraine could do without Russian gas in preparing for the winter. He estimated that even by buying gas from the EU only, Ukraine would have more gas underground than it had at the start of the 2014–2015 heating season (Segodnya.ua, July 2). However, Ukraine does not have enough money to buy gas from the EU, either. The government hopes to borrow some $1 billion for this purpose. Speaking after a recent visit to the US, Demchyshyn said $600 million was expected from the World Bank Group (Rbc.ua, July 16). However, only the European Bank for Reconstruction and Development has thus far agreed to lend Ukraine $300 million for gas imports (UNIAN, July 14).
Meanwhile, storm clouds are gathering over Minister Demchyshyn, an appointee of President Petro Poroshenko in the government chaired by Poroshenko's political rival, Prime Minister Arseniy Yatsenyuk. Speaking at a round table to discuss energy problems in Kyiv, on August 4, Yatsenyuk's deputy Valery Voshchevsky said Demchyshyn could be replaced next fall (Censor.net.ua, August 4). Yatsenyuk has been at odds with Demchyshyn ever since his appointment as energy minister last December. He threatened to fire Demchyshyn for poor performance already several weeks into the job (Segodnya.ua, December 30). It has been rumored that Demchyshyn favors Russian energy businessman Konstantin Grigorishin, who is influential in the Ukrainian energy sector, which is out of tune with the de-oligarchization campaign proclaimed by Poroshenko (Hromadske.tv, April 15). It is difficult to see, however, how the dismissal of a minister can help the government resolve the multiple problems it is currently facing in the energy field.