Ukraine Sells Fixed-Line Operator to Austrian Investment Company
Publication: Eurasia Daily Monitor Volume: 8 Issue: 55
By: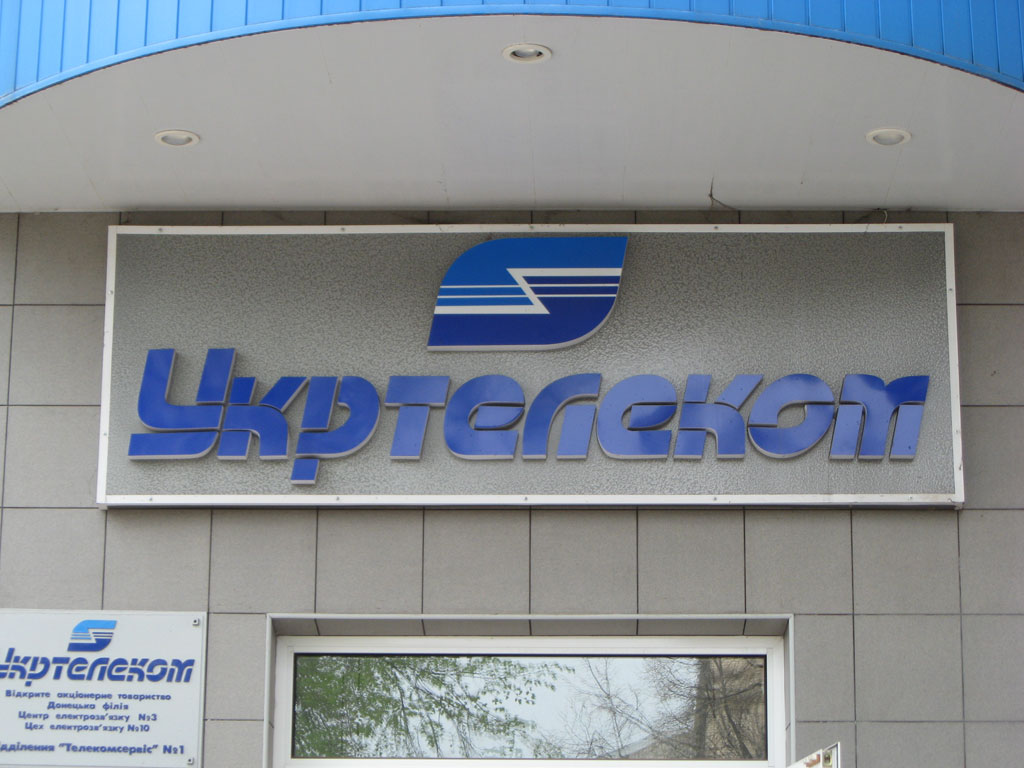 On March 11, the government privatization agency State Property Fund (SPF) signed documents selling 92.8 percent of the fixed-line operator Ukrtelecom shares to ESU, the Ukrainian daughter of the Austrian company EPIC (European Privatization and Investment Corporation). This is the biggest privatization deal since 2005, when the country's largest steel plant Kryvorizhstal was sold to the international company Mittal Steel. The Ukrainian government views Ukrtelecom's sale as the start of a large-scale privatization campaign to be completed in 2014, in which big assets such as energy companies, mines and ports should change hands. However, Ukrtelecom's sale can hardly serve as a showcase for serious investors. There have been questions concerning the transparency of the privatization process and suspicions that its conditions were shaped in order to suit a particular buyer as ESU faced no competition.
Ukrtelecom's privatization has been a prime example of the inefficiency of several Ukrainian governments. Ukrtelecom was on the SPF's lists of assets slated for privatization for more than a decade but the sale was delayed while its market price was falling with the declining importance of fixed telephone lines in an era of mobile communications. Ukrtelecom failed to adopt international accounting standards, earned no international credit rating and borrowed at high interest rates both at home and abroad. As a result, it has been in the red during the past several years, and in early 2010 it almost defaulted on its debts to Deutsche Bank, Credit Suisse and Standard Bank. At the same time, although Ukrtelecom's equipment is outdated and its management is poor, it is a big landowner and its cable networks and the many Ukrtelecom offices across Ukraine should be worth hundreds of millions of dollars (Kommersant-Ukraine, March 11).
As soon as President Viktor Yanukovych was elected in February 2010, his team made it clear that Ukrtelecom would be finally sold. Early last fall, newspapers listed Vodafone and Deutsche Telekom, as well as Japanese, Chinese and South Korean companies among the potential buyers (Kommersant-Ukraine, September 29). Had Ukrtelecom been sold to any of these, serious Western investors would have turned their attention towards Ukraine whose non-transparent privatization has thus far attracted almost exclusively local and Russian oligarchs. However, the government narrowed the circle of potential buyers, stipulating in October 2010 that companies where the state's share exceeds 25 percent and those whose share of the Ukrainian communication market exceeds 25 percent would not be allowed to participate in the tender for Ukrtelecom.
This eliminated Deutsche Telekom from the competition and prompted rumors that the privatization conditions were drafted to suit a particular buyer. Local experts named the Russian Sistema and the SCM holding of the well-connected Ukrainian oligarch Rinat Akhmetov among the main contenders (Kommersant-Ukraine, October 13). However, on December 21, 2010, the SPF announced that only one bid was submitted for the tender for Ukrtelecom which had been scheduled for December 28. The bid was from ESU. The SPF explained that other potential buyers thought the offer price was too high (UNIAN, December 21). Consequently, there was no tender and ESU and EPIC agreed to buy Ukrtelecom for slightly more than the offer price of $1.3 billion.
Along with Ukrtelecom's price, EPIC will have to pay Ukrtelecom's debts exceeding $600 million and invest at least $200 million in the company's development. EPIC is not allowed to cut Ukrtelecom's oversized staff within the first three years (Kommersant-Ukraine, March 12). It is not clear where a small investment company like EPIC will find funds for that or how it will manage a giant company which employs tens of thousands of people across Ukraine. Several Ukrainian newspapers have speculated that Ukrtelecom's real beneficiaries are probably linked to Yanukovych's administration (Zerkalo Nedeli, March 4; UNIAN, March 12; Kontrakty, March 14). Former SPF chief Oleksandr Bondar also suggested, without identifying anyone, that an individual linked to Yanukovych would be the real owner of Ukrtelecom (www.radiosvoboda.org, March 11). Ukrtelecom's current chairman Georgy Dzekon had difficulty in denying the rumor that he personally was linked to EPIC, speaking in a newspaper interview early last month (Delo, February 11).
Former Prime Minister, Yulia Tymoshenko, said that as soon as she returns to power Ukrtelecom would be re-nationalized. Tymoshenko also claimed that Ukrtelecom's market price must be $3 billion to $4 billion higher than the price paid by EPIC (Ukrainska Pravda, March 11). This is an exaggeration, but reports about Ukrtelecom's non-transparent privatization make the government vulnerable to accusations of corruption. The opposition caucus of Our Ukraine demanded that parliament should set up an investigation commission to examine the deal with EPIC (Ukrainska Pravda, March 14).
The influential weekly Zerkalo Nedeli cited its sources as saying that EPIC, which it referred to as an intermediary, will resell Ukrtelecom within the next few years. Prior to that, the sources said, the company management may be improved and an initial public offering (IPO) may be conducted (Zerkalo Nedeli, March 4).