Ukraine's Arms to Syria Set to Grow, While Ukrainian Nationals Are Targeted by Anti-Assad Forces
Publication: Eurasia Daily Monitor Volume: 9 Issue: 229
By: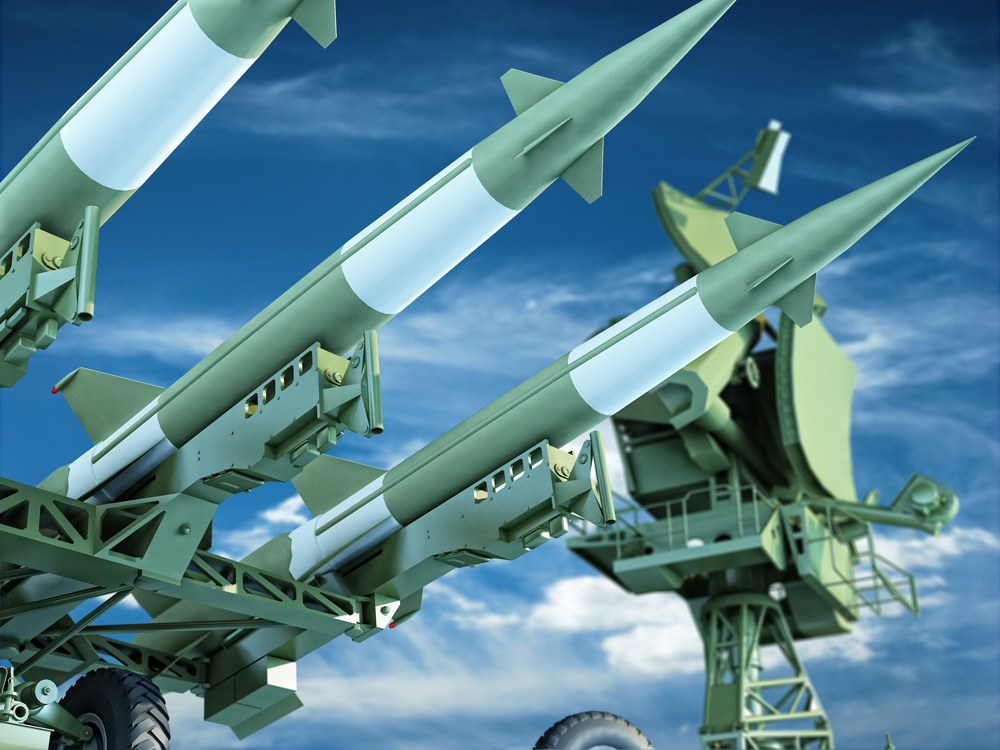 A meeting in Morocco on December 12 by The Friends of Syria representing 100 countries recognized the opposition National Coalition for Syrian Revolutionary and Opposition Force as the sole representative of the Syrian people. The step opens the way for increased humanitarian and military assistance for opposition forces seeking the overthrow of President Bashar al-Assad.
Ukraine will likely be one of the countries seeking to capitalize on this new development and export weapons to Syrian opposition forces through Arab proxies. The former Soviet Union and Ukraine have long-term experience in supplying weapons to the Middle East and Africa.
President Viktor Yanukovych's administration has been pragmatic about exporting arms to warring parties and states—including to those opposed by Russia (see EDM, April 17, May 15). In particular, Ukrainian-made weapons have been delivered to insurgents in Syria through Saudi Arabian proxies. However, the Ukrainian foreign ministry denies supplying arms to the Syrian rebels (https://mfa.gov.ua/ua/press-center/briefing/1069-shhodo-informaciji-pro-ukrajinsyku-zbroju-v-siriji).
Ukrainian arms shipments are likely to be part of a covert operation funded by Gulf Sunni supporters of the Syrian rebels. Weapons crates found in the Syrian city of Aleppo showed the arms were delivered from the Ukrainian port of Gostomel and exported by Dastan Engineering from LCW (Luhansk Cartridge Works), a major ammunition manufacturing plant in Luhansk. One of LCW's main exports is the 7.62-mm cartridge used in AK-47 semi-automatic rifles, employed by both sides of the Syrian conflict (Ukrayinska Pravda, October 9).
Despite the Ukrainian support they are receiving, Syrian rebels continue to confuse Ukraine with Russia (as both were part of the Soviet Union, a common confusion even in the West). Furthermore, the anti-Assad forces suspect that Ukraine may in fact be arming both sides of the conflict. Therefore, Syrian rebels have retaliated by kidnapping Ukrainian and Russian journalists and threatening to attack both countries' diplomatic missions in Syria (Ukrayinska Pravda, October 15). Syrian rebel suspicion of Ukraine playing both sides was deepened when kidnapped Ukrainian journalist Ankhar Kochnyeva publicly admitted to working for the Russian intelligence services and being a translator for Syrian intelligence (Ukrayinska Pravda, October 29).
Soon thereafter, the Ukrayina television channel owned by oligarch Rinat Akhmetov broadcast a videotaped message from Syrian rebel forces in which they threatened: "From now on Ukrainian embassies, Russian embassies, citizens of these countries, and also Iranians will become targets for our forces. We call upon our forces to not permit Ukrainians, Russians or Iranians to leave Syria alive" (https://kanalukraina.tv/stories/1556). The Free Syrian Amy also threatened to execute Kochnyeva.
The Syrian civil war represents only the latest case of Ukraine being involved in supplying weapons to an ongoing violent conflict. For example, the Central African Republic and Chad each purchased Mi-24B combat helicopters and portable air-defense systems from Ukraine that in both cases were used in domestic civil wars and to support guerrilla groups in neighboring states. Additionally, in 2010–2011, Aerotekhnika MLT, a plant based in the town of Makariv in the Kyiv region, delivered four upgraded S-125 anti-aircraft missile systems to Uganda with each system including radar, a control cabin and four launchers. Uganda has used Ukrainian arms to battle the domestic Lord Resistance Army guerrilla group and provide support to groups in Sudan and Rwanda. Since 2010, Ukraine has also supplied 200 tanks to Ethiopia worth $100 million, and ten upgraded S-125-2D surface-to-air missiles were exported to an undisclosed African country (Gorshenin Weekly, February 27). Backed by logistical support from the United States, Ethiopia has cooperated with Kenya in the struggle against Islamist forces in neighboring Somalia.
In 2011, Ukraine exported tanks and upgraded armored personnel carriers (APCs) to Sudan and Ethiopia. Sudan also received 30 BM-21 Grad armored rocket launchers, 30 122-milimeter 2S1 Hvozdika self-propelled artillery systems, and 42 anti-missile systems. Some of the weapons used by Sudan against the newly independent Southern Sudan included tanks from Ukraine (as well as China) (Ukrayinska Pravda, June 28).
By their clandestine nature, Ukrainian arms deliveries to the Syrian rebels resemble Ukrainian arms supplied to the Croatian army and Kosovo Albanian separatists in the 1990s as part of covert operations supported at the time by the United States. More recently, in 2011–2012, the US and Germany respectively purchased 144,000 and 54,000 Ukrainian small arms for training purposes (Gorshenin Weekly, May 14). These could be meant for covert operations, the Soviet weapons providing the US with deniability as to the supplier. A similar strategy was used in the 1980s by the US in Afghanistan when it supplied Soviet weapons—captured by Israel in Lebanon and sent through Pakistan—to the anti-Soviet Mujahedeen. The strategy backfired when the Mujahedeen, still in possession of the weaponry supplied by Washington, became the Taliban. Thus, if the Assad regime is overthrown and an extremist new government—armed with Ukrainian weaponry—takes power in Damascus, history could repeat itself.