Ukrainian Economy in Dire Straits, Being Destroyed by War
Publication: Eurasia Daily Monitor Volume: 11 Issue: 163
By: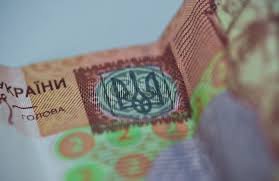 If turmoil in Donbas, Ukraine's industrial heartland comprising the provinces of Donetsk and Luhansk, continues, next year will be the third year without economic growth for the country. This is especially detrimental for an emerging economy that has not yet overcome the devastating effects of the 2008–2009 global financial crisis. The situation would have been even worse, but for international assistance. Meanwhile, Ukraine's own banking system cannot provide fuel for growth, living through a deep crisis as banks sink one by one.
If war in Donbas stopped today, GDP growth would be zero next year, and if a new reform package were approved into the bargain, growth might reach 2 percent, Ukrainian Finance Minister Oleksandr Shlapak said on September 15. As for the year 2014, GDP may fall by more than 6 percent, Shlapak noted (UNIAN, September 15). That was, actually, one of the most optimistic forecasts of late. The governor of the Ukrainian central bank (NBU), Valeria Hontareva, was all doom and gloom last weekend, predicting at a conference in Kyiv that GDP could fall by 9 or even 10 percent this year. She also said that exports to Russia, which remains Ukraine's main trading partner despite the war, might fall by 35 percent over the course of 2014, and by another 40 percent in 2015 (liga.net, September 13).
The current crisis is fueled by several factors. A fall in international demand for Ukrainian metals, machines and chemicals caught the previous government unawares last year. A gradual devaluation of the national currency, the hryvnia, might have softened the effects of that. Instead, the government spent NBU reserves to support the hryvnia in the fear that devaluation would undermine the popularity of the then-president, Viktor Yanukovych, ahead of elections. This depleted the country's reserves and prompted the government to turn for loans to Russia last December. However, Russia withdrew its support when Yanukovych fled a revolution and a pro-Western government came to power last February. This prompted the NBU to sharply devalue the hryvnia, which fell from 8 to 13 hryvnias per US dollar in February–August.
The devaluation triggered a massive run on deposits, and banks began to close their doors one by one. Since March, 17 out of Ukraine's 180 banks (as of January 1) have sunk, and 15 more may follow suit soon (Capital, September 16). Meanwhile, Western banks have been fleeing Ukraine due to political and economic uncertainty, so the share of foreign capital in the banking system fell to 31.6 from 39.5 percent over January–July, according to the NBU (bank.gov.ua, accessed September 16).
The rejection by Russia of Ukraine's pro-European course and of the post-Maidan government exacerbated the crisis. The trade war against Ukraine, which Russia started last summer, cut exports to Russia by 23 percent in the first half of 2014 alone (see EDM, September 12). This put additional strain on the NBU reserves. The proxy war unleashed by Russia in the east last spring has been killing Ukraine's industry, as most of its coal mines and its key steel mills and chemical factories are located in the war-affected area.
Ukraine might have collapsed but for the assistance package of more than $30 billion promised by the international community last spring. Ukraine received the first $3.2 billion tranche of a new $17 billion loan from the International Monetary Fund (IMF) in May (see EDM, May 12). However, the IMF had to delay the second tranche this past summer as the Ukrainian government had to revise the original reform plan due to the continuing destruction of industry in the Donbas war. Ukraine eventually received the $1.4 billion second tranche early in September (Ukrinform.ua, September 4). This also unlocked a $500 million loan from the World Bank to support domestic banks (ITAR-TASS, September 8) and slowed the hryvnia's depreciation, which had resumed at the end of July.
Nevertheless, the assistance package approved last spring will not be enough to support Ukraine if the war continues. The government may be forced to restructure its debt, which is expected to rise from 41 percent of GDP last year to 68 percent this year and further to 73 percent in 2015 (Interfax.com.ua, September 3). In July alone, industrial production plunged by 28.5 percent, year over year, in Donetsk province and by 56 percent in Luhansk province, according to the Ukrainian Statistics Committee's estimates (ukrstat.gov.ua, accessed September 16).
Fights intensified in August, so industry shrank further. According to the Ukrainian government, 70 percent of coal mines did not work in Donetsk province as of early September (Segodnya.ua, September 12). Metal production fell by a third, year over year, in August, according to preliminary estimates (Capital.ua, September 3). Metals normally account for a third of Ukrainian exports and remain the country's main export item. The accelerating production decline puts additional strain on the NBU reserves and the hryvnia, further undermining the banking system and impoverishing Ukrainians.
The shaky ceasefire holding in Donbas since September 5 gives a glimpse of hope to Ukraine's economy, as local infrastructure restoration may boost GDP. However, it is also likely to strain the state budget since private investors will not come to Donbas as long as the threat of resumption of hostilities remains. Thus, Ukraine will continue to need more assistance.