Why Is Russia Against the US's Central Asia Counternarcotics Initiative?
Publication: Eurasia Daily Monitor Volume: 9 Issue: 88
By: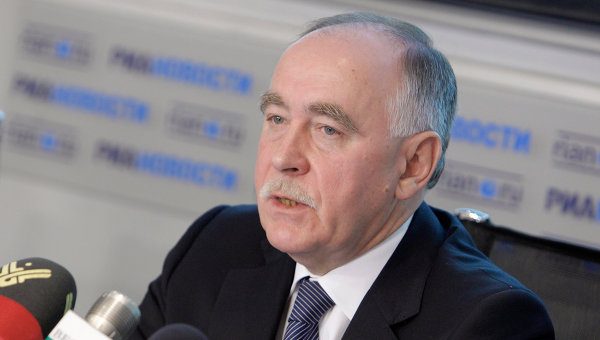 "Why is Russia against the US's Central Asia Counternarcotics Initiative [CACI]?" was the question the Kommersant newspaper asked Victor Ivanov, Director of the Russian Federal Drug Control Service (FDCS), in an interview published on the agency's website on May 3. This $4.2 million scheme to create drug investigation units in Central Asia may seem a welcome idea to Washington and regional governments, but it is an inconvenient one to Moscow. The interview and Russian media reports covering the issue suggest that Russia opposes the initiative, despite the debilitating effects drug trafficking has on the country and Moscow's reliance on various partners to deal with what is a regional menace extending from Afghanistan through Central Asia into Russia and Europe. For some therefore, Russia's negative reaction is sad yet predictable given Moscow's fears of other powers encroaching on what it considers to be its sphere of influence.
The US proposed CACI in February at the Third Ministerial Conference of the Paris Pact Partners on Combating Illicit Traffic in Opiates Originating in Afghanistan, which took place in Vienna. Reportedly, Moscow balked at the plan, convincing Central Asian states not to participate in the initiative. CACI would have led to the creation of special investigation units numbering 20-25 personnel in each Central Asian country to work with Afghan and other partners to interdict and dismantle the activities of drug networks and undermine the sources of financing for militants in the broader region (www.ria.ru, February 23; www.fergananews.com, February 17; www.12.uz, February 25). A Central Asian Regional Information Coordination Center (CARICC) for combating illicit trafficking of narcotic drugs, psychotropic substances and precursors would serve as the platform for CACI, which seeks to boost the lacking anti-narcotics cooperation in the region (www.fergananews.com, February 17). On April 25-26, CARICC and the International Criminal Police Organization (INTERPOL) held the Operational Working Group meeting on Terrorism and Drug Trafficking Interactivity, agreeing to grant CARRIC access to INTERPOL's databases to detect and interdict activities of trafficking networks across Eurasia (www.caricc.org).
Russia, the US and Central Asian states have a strongly legitimate reason to be concerned about narcotics production and trafficking throughout the region. UN reports indicate that the opium production in Afghanistan, which Ivanov says is now worth approximately $65 billion, increased from 3.6 tons in 2010 to 5.8 tons in 2011. The Central Asian region serves as a transit point for a quarter of all narcotics produced in Afghanistan, with 60 percent of this amount consumed in Russia. Thousands die from drug use in Central Asia and Russia each year. There are an estimated 2.5 million drug users in Russia alone, and that number is expected to only increase in the coming years. Russian authorities further estimate that economic losses from trafficking and the use of narcotics amount to 3 percent of Russia's GDP (www.mirpolitiki.net, February 27; www.fskn.gov.ru, May 3; www.fergananews.com, February 17; www.fskn.gov.ru, May 3). Moscow is so alarmed that it even plans to provide counternarcotics training to Central American countries, which serve as transit states for up to 1,000 tons of cocaine reaching the US, Canada, and Europe each year (www.fskn.gov.ru, May 3). One only wonders if Russia's agenda unnerves Washington to the extent that the US counternarcotics efforts upset Moscow.
Some in the Russian leadership fear that Washington's counternarcotics dealings with regional capitals will undermine Moscow's influence, shattering their perception of Russia as a great power that demands respect for its interests and wants to be seen as an equal partner to the US and NATO. Russian Foreign Minister Sergei Lavrov commented on the US-Russian antinarcotics cooperation this way: "It is important for us to understand whether we are equal partners who take into account each other's interests, or whether NATO wants to cooperate [only] in those areas that it considers of its own interest – for example, on transit issues" (www.mid.ru, February 16).
Moscow collaborates with Central Asian countries on counternarcotics activities as part of CARICC, but reportedly views CACI as unnecessary and contrary to Russia's regional interests. According to some Russian media reports, the Kremlin is worried that CACI will allow the US to augment its regional military presence, helping Washington gather intelligence information on and from the member states of the Russia-led Collective Security Treaty Organization (CSTO). Moscow thus allegedly questions the need for bilateral dialogues on counternarcotics operations between Washington and regional countries, arguing that the CSTO already has structures in place to combat drugs trafficking (www.fergananews.com, February 17; www.ria.ru, February 23).
Yet, rather than being serious counterarguments to the US plan, Ivanov's arguments against CACI suggest that Moscow wishes for a division of labor between Russia and the US. He says that Russia opposes CACI because traffickers will still find a way to transit drugs as long as there remains a strong narcotics production center in Afghanistan, arguing that "it is less costly and more productive to fight the production of drugs on the smaller territory of 130 thousand hectares than on combating the drugs distribution across 2.5 million hectares of territory." Ivanov also asserts that there are five security personnel per one hectare of land in Afghanistan, which would make it easy to destroy opium fields. Russian authorities hence suggest strengthening border controls, creating an interactive digital map of opium crops in Afghanistan, and combating both producers and traffickers, using space-based systems, including Russia's GLONASS global satellite navigation system. Russia, he says, has invited NATO to cooperate with the CSTO, proposing that the former focus on destroying opium fields in Afghanistan and the latter concentrate on interdicting narco-trafficking activities in the post-Soviet space. Together, the two organizations would supposedly finish such a joint operation "in a week" (www.fskn.gov.ru, May 3).
But, according to Ivanov, the US objects to opium crop destruction on the grounds that NATO's mandate in Afghanistan does not provide for the elimination of crops. The operation to obliterate the fields would also purportedly undermine the revenue base for Afghan farmers and push them to embrace the Taliban, whose involvement in drug production Ivanov estimates to be at a mere $150 million (www.mirpolitiki.net, February 27; www.fskn.gov.ru, May 3). In his statement at the ministerial conference in Vienna, Russian Foreign Minister Sergei Lavrov insisted that "without serious measures to destroy drug crops as it has been made for example in Columbia, we are going to fight symptoms rather than the disease itself" (www.mid.ru; February 16).
Russia has reportedly still not heard from NATO about its proposal. Meanwhile, its drug control arm, the FDCS, has proposed creating a Russian corporation aimed at promoting economic development and displacement of the narcotics industry "to the periphery of Central Asian economies." The entity, which authorities view as a rival to Chinese companies expanding their presence in Central Asia, would invest in the energy sector, poultry and high-tech industrial assembly sectors across the region (www.rosbalt.ru, www.fskn.gov.ru, May 3).
However, it is not yet clear if and when such a corporation will help address security and socio-economic issues stemming from the production and trafficking of narcotics out of Afghanistan. Nor is it clear if NATO, set to withdraw its troops from Afghanistan by 2014, will agree to cooperate with the CSTO on Russia's proposal. Focusing on mutual gains from a functioning CACI may therefore prove to be a welcome option for Russia, which faces immense narcotics-related issues and risks.