Yemen's Al-Iman University: A Pipeline for Fundamentalists?
Publication: Terrorism Monitor Volume: 4 Issue: 22
By: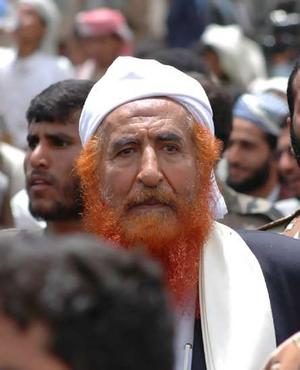 The recent arrests of 23 men, including four Europeans and three Australians, have once again raised questions about Yemen's al-Iman University and its possible links to extremism. Initial reports suggested that the European and Australian suspects, who were accused of smuggling weapons to Islamist militias in Somalia, were students at al-Iman; this claim, however, was quickly denied by the university's president and founder Sheikh Abd al-Majid al-Zindani (al-Sharq al-Awsat, November 1). Al-Zindani, who was listed as a "specially designated global terrorist" by both the United States and the United Nations in 2004, has often used this ploy to distance himself and the university from students suspected of terrorist activities [1]. This time, however, his claim was defended by Yemeni President Ali Abdullah Saleh, who paid a surprise visit to al-Iman on November 12 (Saba News, November 12). An analysis of the university itself displays how it is both an institution of higher learning and a pipeline for fundamentalist activity.
President Saleh's Defense of al-Iman
Saleh's recent comments marked the second time in three months that he has publicly defended the university against its critics. The first time was on August 21, when Saleh was the keynote speaker at the graduation ceremony of al-Iman's third group of graduates. He claimed on that occasion that Western governments had been sending students to the university in an attempt to ascertain the university's curriculum, but that they had "failed because the university taught only the Quran and Sunna" (al-Sharq al-Awsat, August 22). He said that this sort of behavior has caused the university's students to "live in a corner of fear" from Western security infiltration (al-Sharq al-Awsat, August 22). Saleh went further in his November defense of the university, not only claiming that al-Iman did not produce extremists, but also praising al-Zindani as a "leading soldier in the Yemeni Revolution and an enlightened academic soldier" (al-Hayat, November 13). Saleh flatly denied the allegation that al-Iman produced terrorists. "That is a lie," he said in his speech. "If this is a nest of terrorists, then what is the president of the country doing here?" (al-Hayat, November 13).
Saleh has defended al-Zindani before, most notably in March of this year, when he told U.S. Ambassador Thomas Krajeski: "Sheikh al-Zindani is a rational, balanced and moderate man and we know him well and the Yemeni government guarantees [his actions] and I guarantee his character" (al-Quds al-Arabi, March 12). His speech at al-Iman came only days before Saleh was scheduled to head a delegation to a donor's conference in London, signifying once again that Saleh is not willing to trade al-Zindani for economic aid.
Regardless of Saleh's defense, al-Iman University is not the terrorist producing institute that the United States thinks it is, but then neither is it the misunderstood religious college that Yemen claims it to be; the problem is that the university is a complex mix of the two, which is what makes it so difficult to define. The university, which sits on the outskirts of Sanaa, is best known in the United States as the place where American Taliban John Walker Lindh studied before leaving for Pakistan and later Afghanistan. In Yemen, it is famous for producing students such as Ali al-Jarallah and Abed Abdul al-Razak Kamal, who were responsible for the murder of an opposition politician and three Baptist missionaries in late 2002. Over the years, al-Zindani has issued separate statements claiming that none of these students, except for al-Jarallah, ever attended the university. In a 2005 interview with the Lebanese journalist Hazim al-Amin, al-Zindani said that al-Jarallah only studied at al-Iman for a year and a half before leaving out of frustration over the lack of religiosity at the university (al-Hayat, October 12, 2005). Nevertheless, like his carefully worded and ambiguous statements about the nature of his relationship with Osama bin Laden, al-Zindani's denials appear more contrived than concrete.
The Makeup of the University
Al-Zindani established the university in 1993, the same year that he took up a post on the five-man presidential council, although the university did not start classes until 1994. The university, which initially operated outside of government control, relied on donations and the support of wealthy benefactors. The Yemeni government, under Saleh's instructions, donated the land, while Saudi Arabia and a host of private groups from around the Islamic world contributed financial capital. It is often assumed that bin Laden was among these donors, as he was fairly close to al-Zindani during the 1980s when both men spent a great deal of time in Afghanistan and Pakistan. Musa al-Qarni, a Saudi scholar, told al-Hayat in March that the two, along with Abdullah Azzam, were the most prominent men at the absentia trial of Ahmad Shah Masoud (al-Hayat, March 8). Despite these ties, however, al-Zindani has denied that bin Laden was a source of funding for al-Iman (al-Sharq al-Awsat, June 3, 2001). Ever since al-Zindani was listed as a "specially designated global terrorist," he has become even more reticent to discuss the university's sources of funding. In his interview with al-Amin, al-Zindani said that if he revealed the university's donors, they would come under international pressure to end their support for al-Iman (al-Hayat, October 12, 2005).
Despite government support—Saleh laid the cornerstone for the university—al-Iman has not led a trouble-free existence. In the aftermath of the September 11 attacks, the university was closed down temporarily and scores of foreign students were deported. It has also been accused of fostering a military wing by the ruling General People's Congress' newspaper, al-Mu'atammar. Al-Zindani wasted little time in putting out a statement emphatically denying this, saying that the very claim was designed to help foreigners accuse al-Iman of supporting terrorism (al-Jazeera, January 6, 2005). This denial, like his many others, did little to convince al-Zindani's numerous critics within the government. Yet while al-Zindani's enemies maintain a significant amount of power, he has always been protected, when it mattered most, by President Saleh.
On a number of occasions, the United States has, in fact, made a similar claim that the university has a military wing, but the accusation is usually dismissed out of hand by the Yemeni government. In 2005, Mansur al-Zindani, Abd al-Majid's brother and a member of parliament, laughed off the suggestion in his interview with al-Amin, saying that maybe the U.S. government could not read their own satellite pictures. "There is a military camp (the 1st Armored Division) next to the university, and maybe the Americans can't see the border, and maybe they think the soldiers are actually on university grounds" (al-Hayat, October 12, 2005).
Given al-Zindani's status and the rumors about al-Iman, it has always been extremely difficult to get inside the walls of the university. Nicholas Kristof, a columnist for the New York Times, was turned away at the gate by armed soldiers in 2002. Even the Arabic press has had difficulties getting access, but in the past two years al-Zindani has granted passes to two journalists, al-Amin for al-Hayat and Arafat Madabish, a Yemeni stringer writing for al-Sharq al-Awsat. Both men have published lengthy reports on the university, which represent a great deal of what outsiders know about the institution. Al-Amin describes the university center as a "town within a town," as it has an internet café, restaurant, laundromat, grocery store, telephone center and other small shops. He divides the students at al-Iman into two categories according to their dress. Some of the students wear traditional Islamic clothes, while others wear normal street clothes (al-Hayat, March 12, 2005). This division of the students can also be seen in their political inclinations. The vast majority of them are quietists, but there is a significant group that tends toward extremism and violence.
The university currently has an enrollment of 4,650 students; 3,750 males and 800 females (al-Sharq al-Awsat, July 21). Like other universities, there are dorms available for the students, although no women live on campus and most Yemeni students live with their families or stay with friends in Sanaa. The vast majority of these students are serious-minded young scholars; they almost have to be, as a full course of study in one of al-Iman's four schools takes seven years, which is why the university has only graduated three groups of students since it started offering classes in 1994. Al-Iman offers degrees in the schools of Sharia (or Islamic jurisprudence), Arabic, Islamic Preaching and Human Sciences. There is a small contingent of students that veer away from the quietist trend of their colleagues. They tend to be foreign students that are drawn to al-Iman by al-Zindani's radical reputation, while the Yemeni students are attracted by the overt religiosity of the university. These categories are not, of course, concrete. Some Yemeni students are inclined toward political violence, while some foreigners are interested only in knowledge. Yet, generally speaking, the categories hold true.
Al-Iman's enrollment numbers and experience bear this out. While the university has students from more than 50 countries—including the United States, Somalia, Kosovo, Indonesia, Albania and most European countries—the actual number of these students is quite small, hovering around 150. These students are also inclined to be more interested in contemporary politics than in completing their studies, which is why al-Zindani has some wiggle room in refusing to call people like Lindh and Kamal students, as neither of them ever finished a degree. The foreign students also work as a convenient scapegoat for the Yemeni government. They can be expelled from the university at a much greater rate than the Yemeni students, partly out of their self-selecting nature as being more politically active, and partly because the government does not have to deal with the tribes and families of these students. This allows Yemen to look like it is being tough on potential terrorists at al-Iman, while not suffering domestically for its actions.
Conclusion
Al-Iman will continue to straddle this divide as a legitimate religious institution and as a fundamentalist pipeline for as long as it is given cover by the Yemeni government. Saleh's recent speeches at al-Iman suggest that this support will not end soon. Periodically, the government will be forced to crack down on extremists attending the university, but this will continue to be tempered by al-Zindani's denials, which will be supported by Saleh. Al-Iman's legitimate practices will allow the Yemeni government to defend it, which will provide the university with the political space to carry out its more nefarious actions.
Notes
1. For a detailed profile of Sheikh al-Zindani, see Terrorism Monitor, April 6, 2006.