Central Asia, Afghanistan and the New Silk Road Conference Report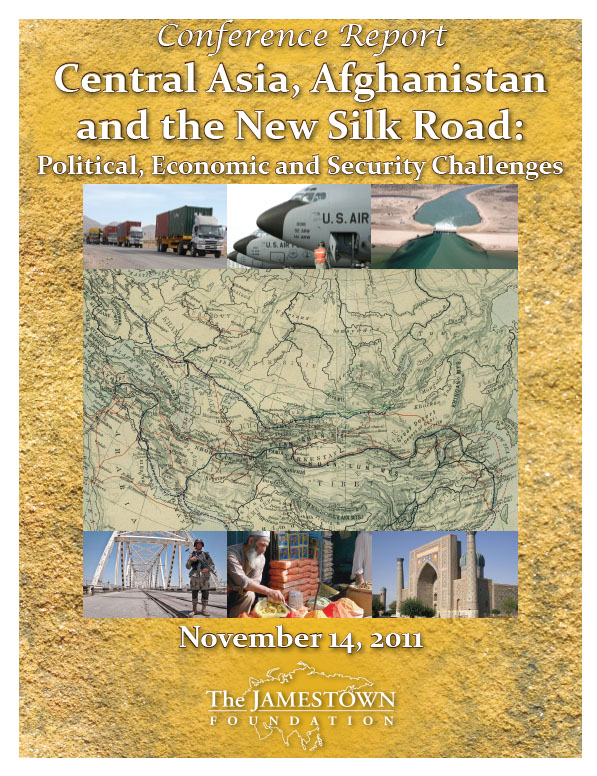 On November 14, 2011, The Jamestown Foundation held a conference on Central Asia entitled, "Central Asia, Afghanistan and the New Silk Road: Political Economic and Security Challenges" at the University Club in Washington, DC.
This full-length transcription covers three conference panels and keynote remarks featuring:
A keynote speech by Amb. Robert O. Blake, US Assistant Secretary for South and Central Asian Affairs; opening remarks by S. Frederick Starr, Chairman of the Central Asia-Caucasus Institute at Johns Hopkins University and author of the defining report outlining a "New Silk Road" strategy for the region; Amb. Erlan Idrissov, Kazakhstani Ambassador to the US; Amb. Muktar Djumaliev, Kyrgyzstani Ambassador to the US; Amb. Abdujabbor Shirinov, Tajikistani Ambassador to the US; and Paul Goble, Azerbaijan Diplomatic Academy
Along with speakers including:
Vladimir Socor (The Jamestown Foundation), Stephen Blank (US Army War College), Melanie Nakagawa (US Senate Foreign Relations Committee), Amb. John Ordway (former US Ambassador to Kazakhstan), Alessandro Pio (Asian Development Bank), and Martine-Sophie Fouvez (UN Economic Commission for Europe)
*To order a free hard copy of the report (plus $5.00 shipping and handling for domestic, $15.00 shipping and handling for international), please click the link below.
*Click Here to Order a Hard Copy of This Report Online!*
**To download a free digital copy of this report, please click on the PDF file link below.