Russian Transneft Working to Resolve Oil Quality Crisis
By: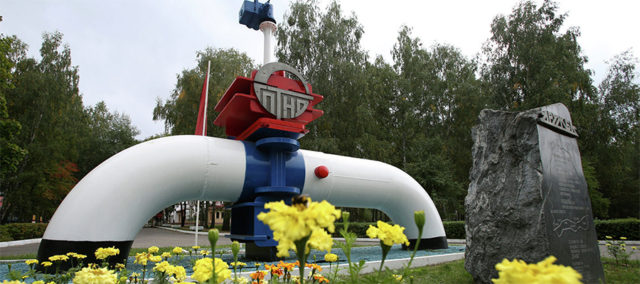 On Tuesday, April 30, Russian President Vladimir Putin received Nikolai Tokarev, the president of monopoly oil transit operator Transneft, to hear the latter's report on the Druzhba pipeline situation (1prime.ru, April 30). Five days earlier, Germany, Poland, Czechia (the Czech Republic) and Slovakia all halted deliveries via this Soviet-era pipeline due to the low quality of the Russian oil that was being sent through it. Belarus had already halted imports via the pipeline on April 19.
Transneft was quick to identify the problem. According to company officials, the higher concentration of chlorides in the oil was causing dilution. As a result, the company has launched an internal investigation. Meanwhile, in a meeting with Belarusian President Alyaksandr Lukashenka on the sidelines of the Belt and Road Initiative Forum, in Beijing, Putin assured his counterpart that the problem would be resolved soon (Belta.by, April 27).
Although it has already been determined that the dilution occurred in the last stretch of the pipeline (between the Russian cities of Samara and Unecha, on the Belarusian border), it is still unclear what actually caused the issue (Neftegaz.ru, April 29). While acts of sabotage and negligence are under serious consideration, Transneft is also investigating purposeful dilution of crude oil deliveries by Samaratransneft, which operates the receiving terminal in Samara. Some experts believe that the recent tax reforms, which increased the tax burden on oil producers, might have resulted in the higher chloride concentration in the oil. Many independent refineries such as Samaratransneft are under serious financial strains following this so-called tax manoeuver.
Even so, according to Tokarev, clean oil has already reached the Belarusian border on April 29. And it is expected to reach the Mozyr refinery in Belarus on May 4.