From Christian Hostage to Boko Haram Bodyguard: A Glimpse at the Life of Abraham Amuta
Publication: Militant Leadership Monitor Volume: 13 Issue: 3
By: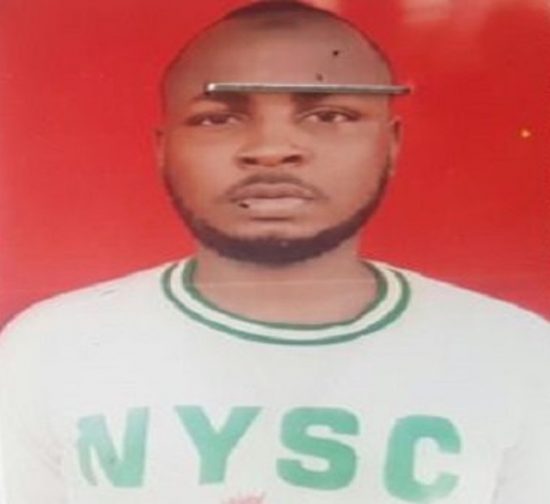 Abraham Amuta presents a unique case of how an abducted Christian-born Nigerian eventually became a high-level Boko Haram commander. Amuta did not fit the description of a typical Boko Haram member, given he was well-educated and originally committed to service to Nigeria and Western education, not to mention his being a faithful Christian. Nevertheless, the turn of events in his life  when he was kidnapped by Boko Haram in 2019 changed his ideology and fate forever and ultimately resulted in his death at the hands of rival faction in May 2021 while he was protecting the Boko Haram leader, Abubakar Shekau  (HumAngle, February 9). His death shows how Boko Haram's ideology and indoctrination can woo even the seemingly most unlikely recruits, such as Amuta, and resulted in him becoming part of the notoriously brutal Shekau's inner circle and an ardent defender of Shekau until death.
The extent of Amuta's sea change was revealed in February 2020 when civil society representatives who specialize in engaging Boko Haram on hostage exchanges and members of Amuta's former church traveled to Boko Haram territory to take him back home after negotiations resulted in Boko Haram allowing his freedom. Although Boko Haram permitted Amuta to leave the camp, the negotiators found that Amuta genuinely did not want to return home. Rather, Amuta told the negotiators, including his former university roommate, that he had converted to Islam and would stay with Boko Haram leader Abubakar Shekau's fighters (dailytrust.com, February 2, 2020). Despite only several months in captivity, Amuta had apparently already been indoctrinated into Boko Haram's ideology and been put under Shekau's ideological spell.
Reason exists to believe that Boko Haram would really have released Amuta. Only three months earlier, the group released Moses Oyeleke, an elder pastor at Amuta's church who was kidnapped alongside Amuta in Borno state, Nigeria. Oyekele noted after his release that the group had also tried to convert him to Islam, but, unlike Amuta, he refused while acting respectfully towards Islam (saharareporters.com, November 12, 2019). Videos and photos of Oyekele's retrieval by the negotiators revealed how armed and uniformed Boko Haram fighters were based in deep hideouts in the bush and how any escape would have been incredibly difficult (Desert Herald, November 11, 2019). In addition, along with Oyekele, a young woman who had been kidnapped was also released by Boko Haram, further indicating Boko Haram's willingness to negotiate Amuta's release as well (punchng.com, November 12, 2019).
After Amuta decided to stay with Boko Haram, he appeared in a Boko Haram video in April 2021 in which the group claimed to have shot down a Nigerian airforce plane. In the video, Amuta stood over the downed jet, wore military fatigues, and stated that he was calling on the "infidels to repent" or else they would become victims of the "mujahideen" (Telegram, April 3, 2021). His appearance in the video shows he was truly among Boko Haram fighters and in the heart of their battles.  Moreover, Boko Haram's rarely allowing anyone but Shekau to speak in videos indicated Amuta held a special status within the group.
Less than one year after this video's emergence, however, the Nigerian media source HumAngle, which has managed to obtain exclusive access to Boko Haram, reported that the Islamic State in West Africa Province (ISWAP) killed Amuta during its offensive to capture Shekau in early 2021 (HumAngle, February 9). Shekau's closest commanders, including Amuta, were killed while trying to protect Shekau. However, Shekau himself eventually detonated a suicide bomb to kill himself before capture (Vanguard News, June 18).
Amuta's case more broadly resembles the case of the more than 250 kidnapped Chibok girls, most of whom were Christian. While 102 of them were released by Boko Haram through negotiations and a few escaped and several dozen died in captivity, there were also several dozen who voluntarily chose to remain with Boko Haram even though, like Amuta, they were free to leave (allafrica.com, January 16, 2018). These girls had been 'married' to Boko Haram members and gave birth to children with those members. In addition to psychological pressure, this likely affected their decision to remain with Boko Haram. Nevertheless, their case and that of Amuta's seem to show how despite Boko Haram's antipathy towards Christians and executions of Christians, the group has managed to 'convert' some abducted Christian men and girls into becoming faithful followers of the movement.