BRIEFS
Publication: Terrorism Monitor Volume: 14 Issue: 6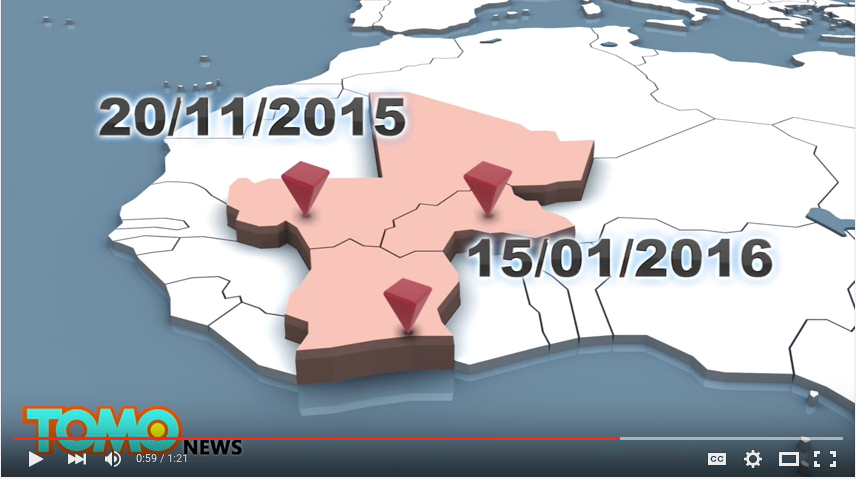 COTE D'IVOIRE: AQIM EXPANDS ITS REACH IN WEST AFRICA
Alexander Sehmer
Heavily armed gunmen opened fire on residents and visitors at the luxury L'Etoile du Sud Hotel in Grand Bassam, a coastal resort town in Côte d'Ivoire, on March 13. The gunmen killed at least 16 people – 14 civilians and two members of the security forces – according to officials, although at the time of writing the exact toll appears to remain disputed, with some putting the number at 18 (Jeune Afrique, March 13). Three attackers were also killed, though initial reports had said six. Early reports from AFP also said one attacker had been overheard shouting "Allahu Akbar" (AFP, March 13), while Reuters later reported the men had all consumed beer at a beachside bar before mounting their assault (Reuters, March 15). Amid this confused picture, al-Qaeda in the Islamic Maghreb (AQIM) claimed credit for the attack, saying that three "heroes" had stormed the hotel. Efforts are now under way by the Ivorian authorities to identify the attackers (La Dépêche d'Abijan, March 15).
Grand Bassam, a UNESCO World Heritage Site and the one-time colonial capital of Cote d'Ivoire, is the location for several hotels popular with wealthy Ivorians and expatriates. The attack is reminiscent of those on the Radisson Blu in the Malian capital of Bamako in November last year, and in Burkina Faso in January. Both of those attacks were claimed by AQIM. Since the Bamako attack, security in cities across West Africa has been heightened. French intelligence agencies had reportedly warned that both Cote d'Ivoire and Senegal were possible targets (Bloomberg, January 19), though neither country has a history of Islamic extremism.
In fact, the Grand Bassam attack is the first of its kind in Cote d'Ivoire, a worrying development as AQIM seeks to expand both the geographic reach and the profile of its operations in the region (See Terrorism Monitor for more discussion on this point).
Senegal, which quickly condemned the Cote d'Ivoire attack (Dakar Matin, March 13), will now being closely examining its own domestic security setup. Like Cote d'Ivoire, it maintains strong links to France and contributes troops to the UN peacekeeping mission in Mali (MINUSMA), making it a potential target for an ambitious and resurgent AQIM.
TANZANIA: SUSPECTED AL-SHABAAB MILITANTS KILLED IN ARUSHA
Alexander Sehmer
Tanzanian police killed three suspected militants on February 28 in a shootout in the northern town of Arusha. Police in the Engosheraton area of Sinoni Ward appear to have been alerted to "suspicious persons" in the area by local residents, and a firefight broke out when they visited the house where the three were meeting (Tanzania Daily News, March 1). A woman, thought to be the wife of one of those killed, was arrested following the raid.
Initial reports described the men only as criminals, but latter the authorities announced they had found flags emblazoned with Arabic inscriptions – possibly those of Somali group al-Shabaab – at the scene (Arusha Times, Issue 0896). Police also reportedly recovered an AK-47 rifle with 18 rounds of ammunition, a motorcycle, five army uniforms, face masks, a selection of mobile phones, and a karate outfit (Daily Nation, March 2).
Compared to its East African neighbors, Tanzania has seen relatively little militant activity over the years. In April of 2015, police arrested 10 people in a raid on a mosque in Kilombelo District in Morogoro Region in the southwest, recovering explosives and an al-Shabaab flag (The Citizen, April 16, 2015). A spate of grenade attacks in 2014 that struck bars and restaurants in Arusha supposedly ended with an October 2014 police shooting dead the alleged "mastermind," Yahya Hassan Omari Hela (who was, incidentally, alleged to be a karate trainer) (The Citizen, October 21, 2014). Meanwhile the UN's Monitoring Group on Somalia and Eritrea has linked Tanzania's Ansar Muslim Youth Centre with al-Qaeda's East African affiliates (UN, S/2013/413) and suggested similar ties for the Boko Haram-linked Association for Islamic Mobilization and Propagation (Uamsho), led by Farid Hadi Ahmed, on the island of Zanzibar.
There is discontent among the Muslim-majority island, but the current simmering unrest is largely connected to last October's annulled elections. The elections have been rescheduled for later this month despite the demands of the opposition Civic United Front (CUF), which claimed it was on the path to victory. Zanzibar has seen several attacks, notably small grenade attacks on the island of Unguja (ETN, February 26, 2014) and an acid attack in 2013 on two British teenagers working as volunteer teachers (BBC, August 8, 2013), for which Uamsho members were later arrested.
These incidents indicate the potential for extremist activity, but the Tanzanian authorities maintain a relatively effective street-level intelligence network. The fact Tanzania has refrained from contributing troops to the African Union Mission in Somalia (AMISOM) has likely served to insulate it somewhat from al-Shabaab, although Kenyan authorities recently arrested two Tanzanian militants during an operation against the group in the Boni forest (Daily Nation, October 23).